"Defence Ministry backs Joint Strike Fighter"
An internal document leaked to VRT News shows that the Belgian Defence Ministry favours the most expensive fighter jet option as a replacement for the air force's F-16s that are reaching the end of their lifespan.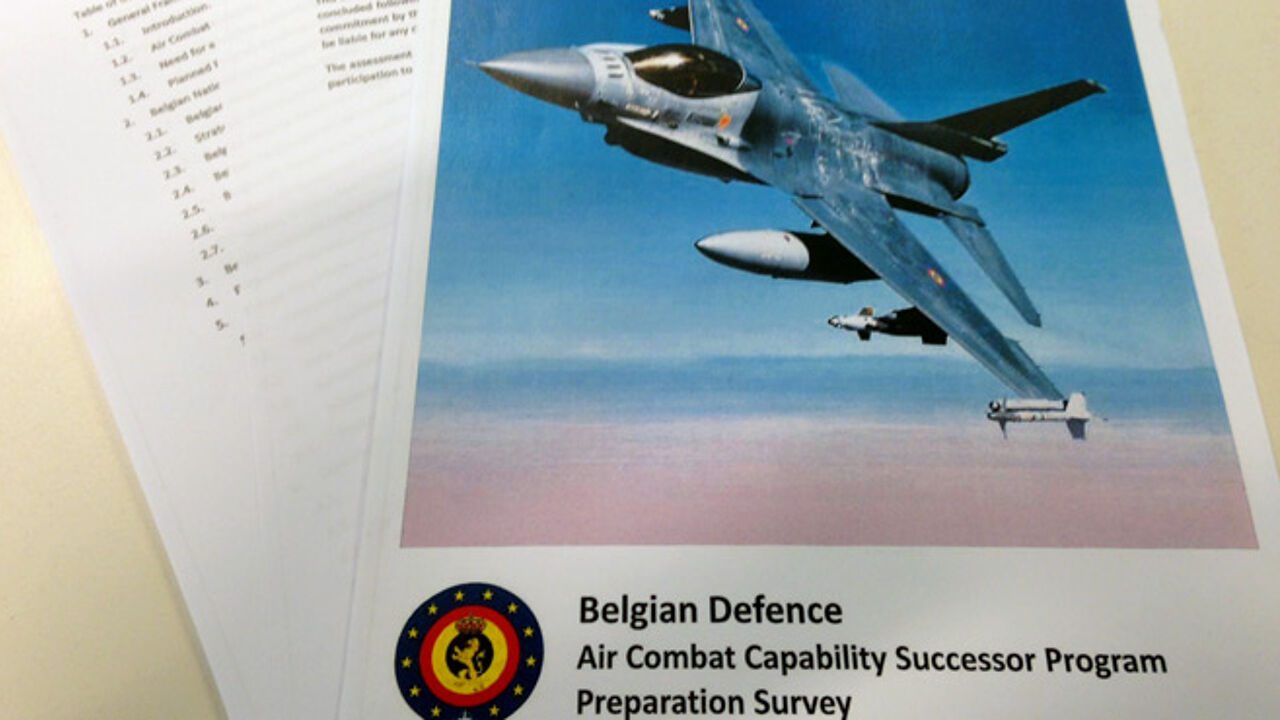 The decision on a replacement of the F-16s is a matter for the new Belgian Government and has been a subject of the coalition formation talks. Negotiators have agreed that the new Defence Minister may decide on a successor next March.
Officially the defence department stresses that it is still holding all options open. During the summer it reconnoitred the market examining five different possibilities.
The document that the VRT has seen shows that the F-35, the Joint Strike Fighter or JSF, produced by Lockheed Martin provides the best deal to meet the demands of the Belgian air force.
The new planes should be delivered and operational by 2023, when the current F-16 fleet will have reached its maximum number of flying hours: 4,000 per plane.
The other alternatives are Boeing's Super Hornet, Dassault's Rafale (French), the JAS-39 / Gripen from Sweden's Saab and the Eurofighter-Typhoon built by a European consortium.