Antwerp: four hurt in apartment explosion
Four people were hurt in an explosion in a flat located on the De Roest d'Alkemadelaan in the Antwerp suburb of Berchem. The 11th floor apartment and its surrounding units are completely destroyed.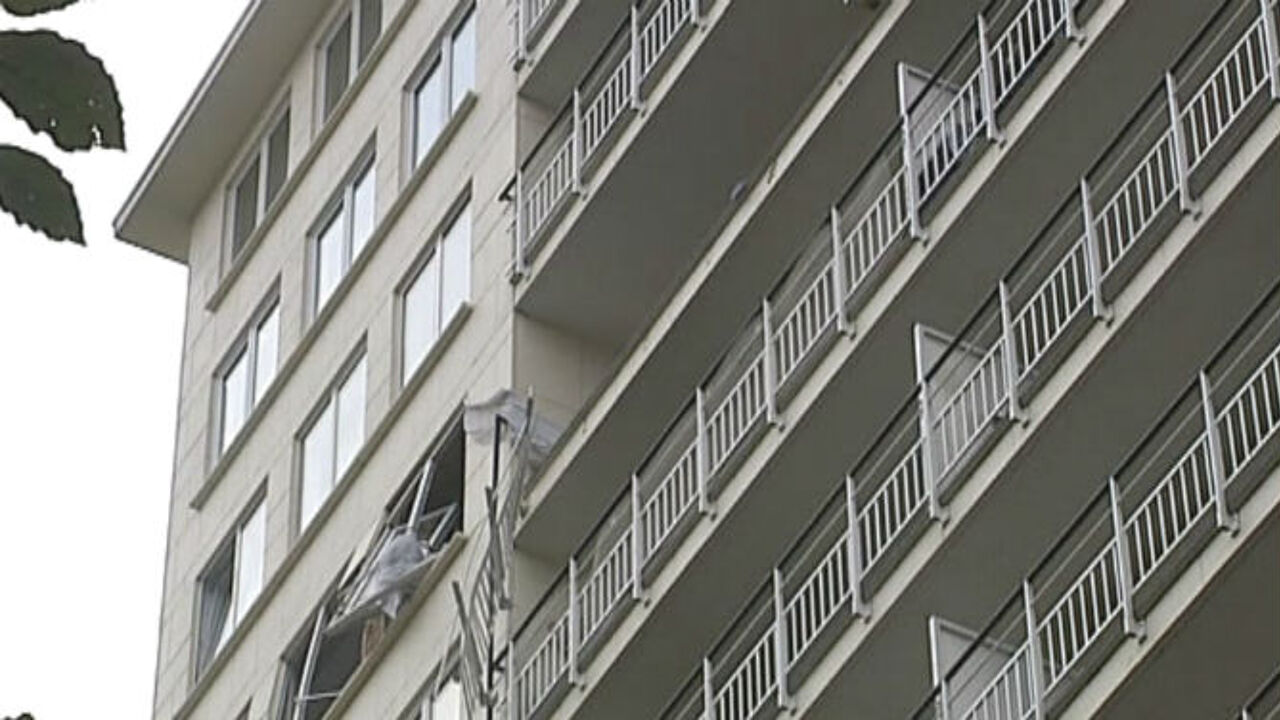 The explosion happened around 8:45 am. A safety zone has been declared around the building to prevent people getting hurt by falling debris. Most windows on the twelfth and thirteenth floors were shattered. Three flats have been declared uninhabitable.
The fire department has evacuated one heavily injured person and three people with minor injuries. The remaining 21 inhabitants of the block have been evacuated as well. There is no danger of further explosions or falling debris.
The cause of the explosion is still unknown, but is suspected to be a gas stove accident.