Accident closed E17 motorway
Two road traffic accidents caused motorway misery on the E17 between Antwerp and Ghent (East Flanders) on Saturday morning. One person was killed and second person seriously injured in the first accident that happened near to the East Flemish town of Lokeren.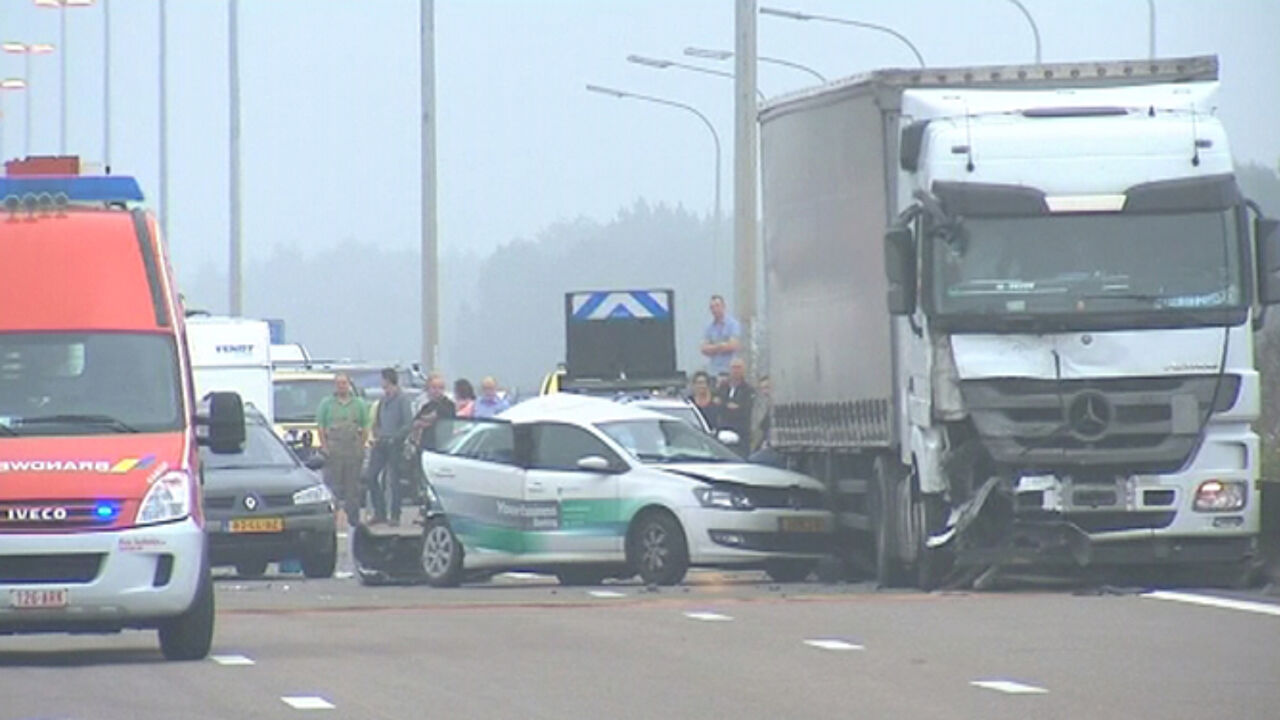 Later another person was killed in a second accident. The Ghent-bound E17 was closed for a time on Saturday morning, but has since re-opened.
Commander Danny De Bersack of the East Flemish Traffic Police told the VRT that "At around 5:20am there was a collision between two cars on the right-hand lane. This caused a car to stop on the left-hand lane. Two other vehicles crashed into the second car. The toll is heavy: one death and another serious injury."
The life of the seriously injured passenger that was taken to hospital is no longer in danger.
The accident resulted in a traffic jam at the end of which there was a second fatal crash.
"At around 7:30am a second accident happened in the traffic jam. A lorry crashed into three cars. Here too one person died. Two people were also taken to hospital with minor injuries" Commander De Bersack told the VRT.
The westbound carriageway of the motorway was closed for several hours on Saturday morning, only re-opening at around 11am.