Photo of the day: Soldier visited by family and friends
2014 marks the centenary of the beginning of the First World War. We will bring you pictures from 100 years ago on a regular basis - photos that were taken 100 years ago to the day on that particular day - to allow you to follow the Great War in pictures.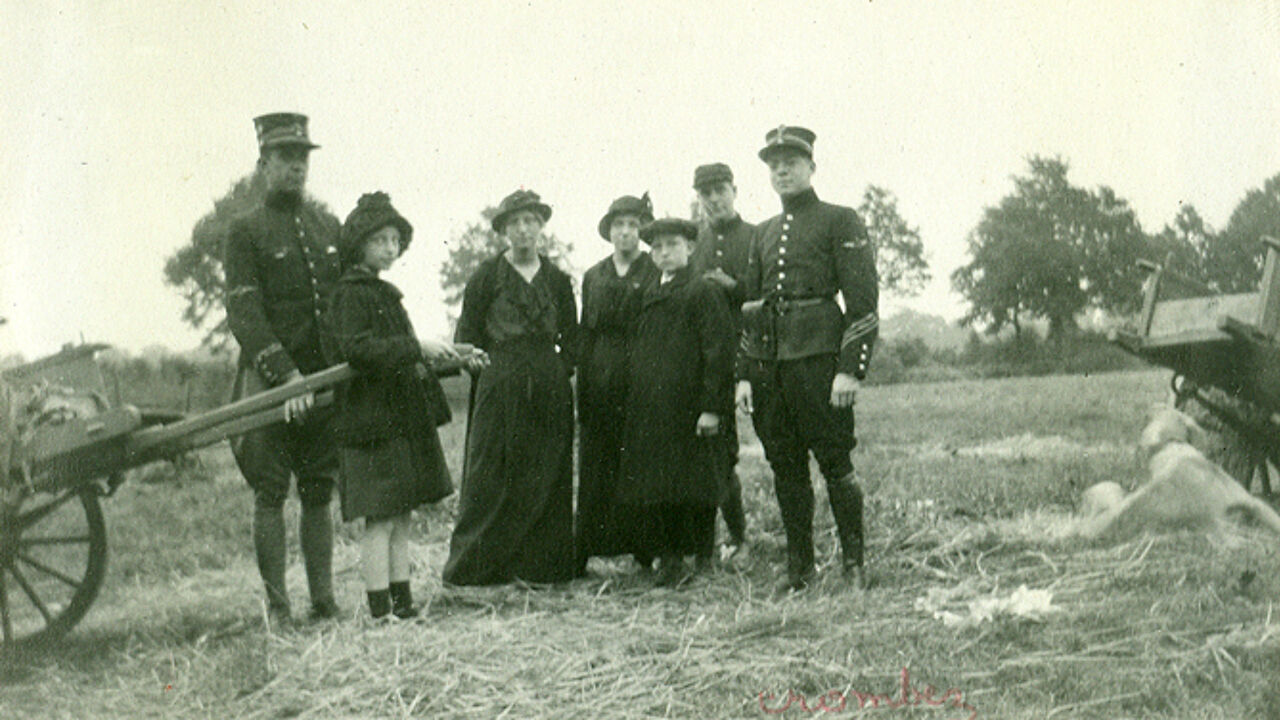 7 September 1914
Friends and family of the Belgian soldier Jean Pecher have come from Antwerp to visit him in the village of 's-Gravenwezel (Antwerp province). During the early months of the war many soldier received visits from their families, much to the displeasure of their superior officers. Up until the siege of Antwerp in early October, the railways in the part of our region that was not yet occupied offered a more or less normal service.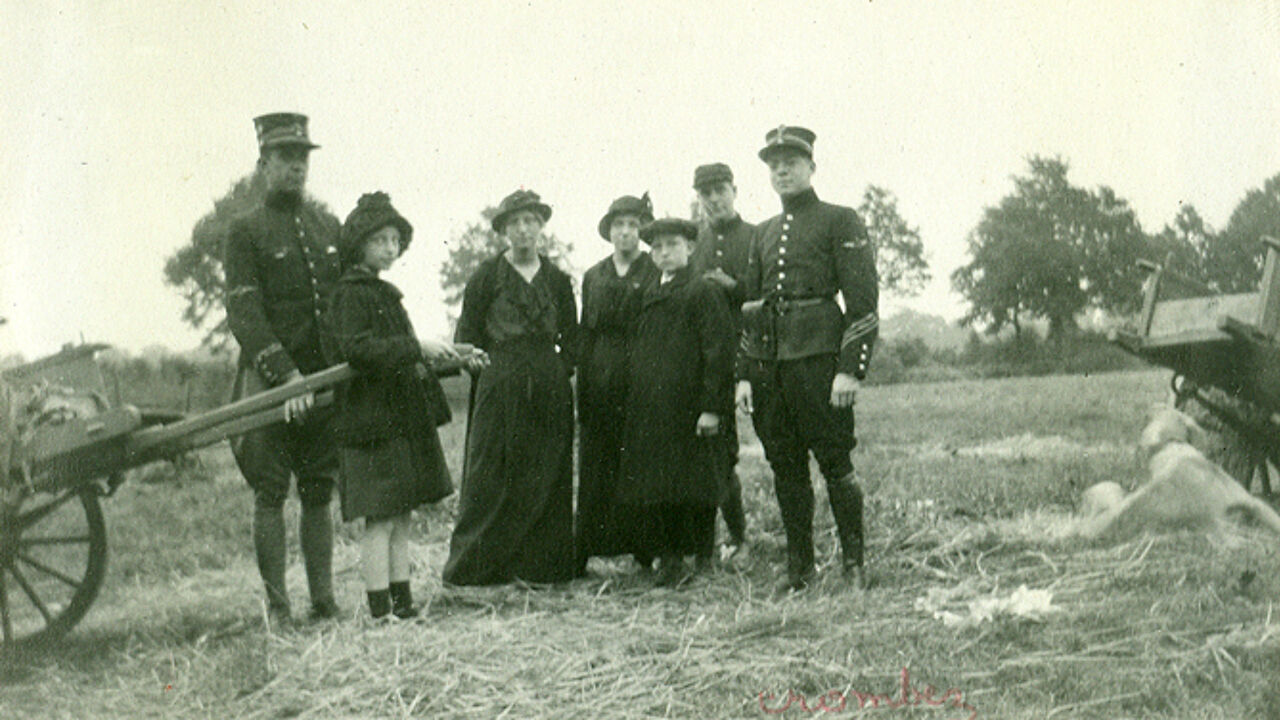 6 September 1914
We go across the border into France for today's photograph that features some German soldiers and French civilians on a battlefield somewhere northeast of Paris.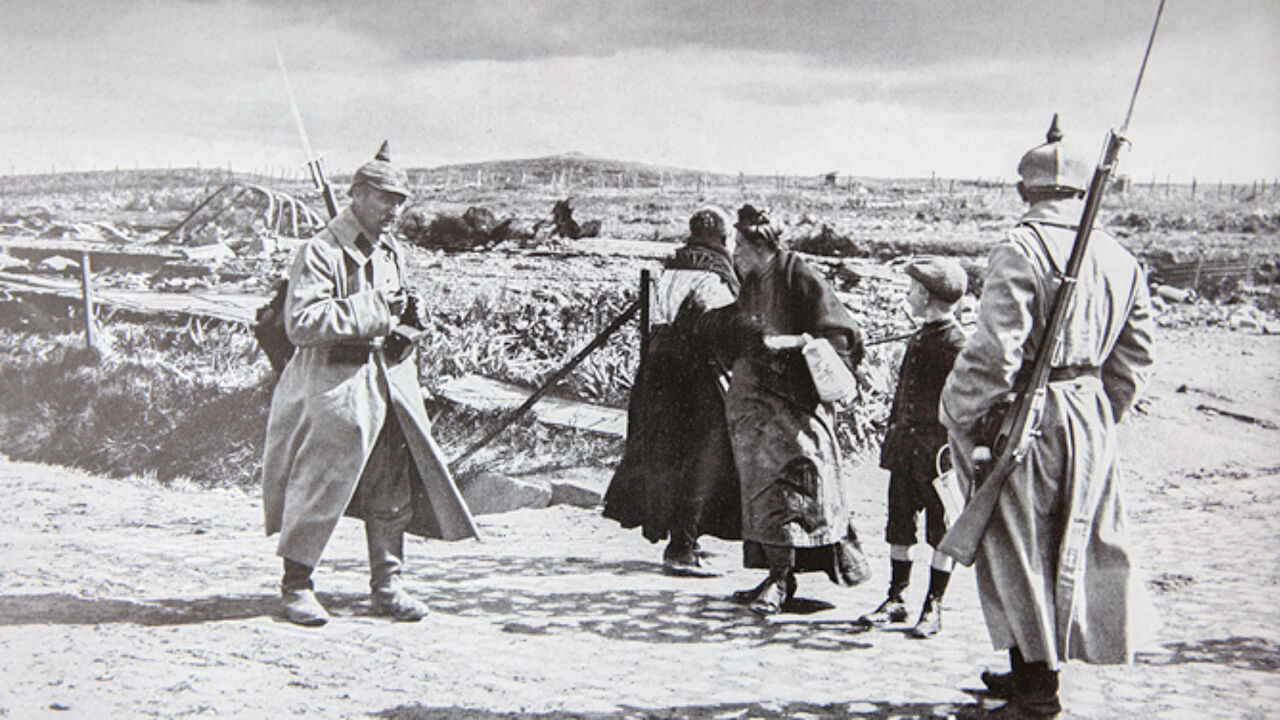 © 2014 brilk
5 September 1914
On 5 September Belgian forces razed the village of Liezele to the ground. Only the chimney of the local brewery was left standing. The Belgians took this unprecedented action after they discovered that German imperial forces had secretly managed to advance towards Fort Liezele through this Antwerp village.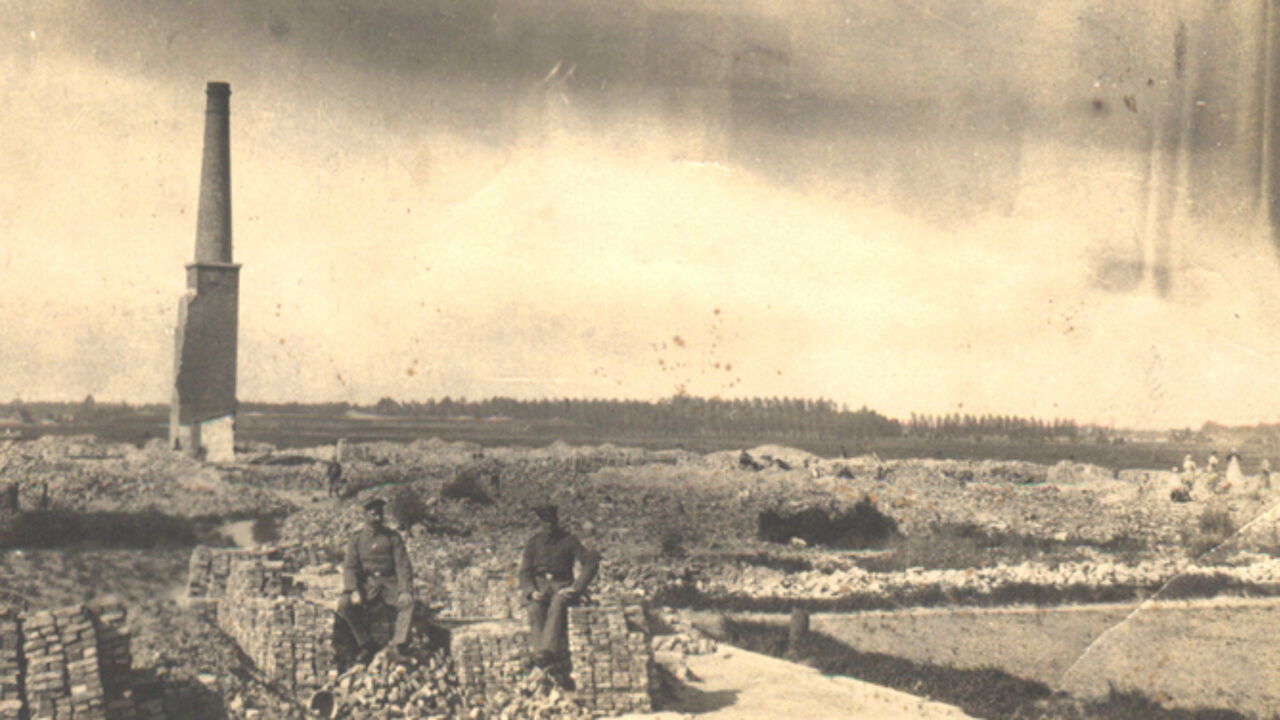 4 September 1914
Belgian soldiers on the fortifications in the East Flemish town of Dendermonde. The Belgians lost ground quickly after the Germans started their attack on 4 September.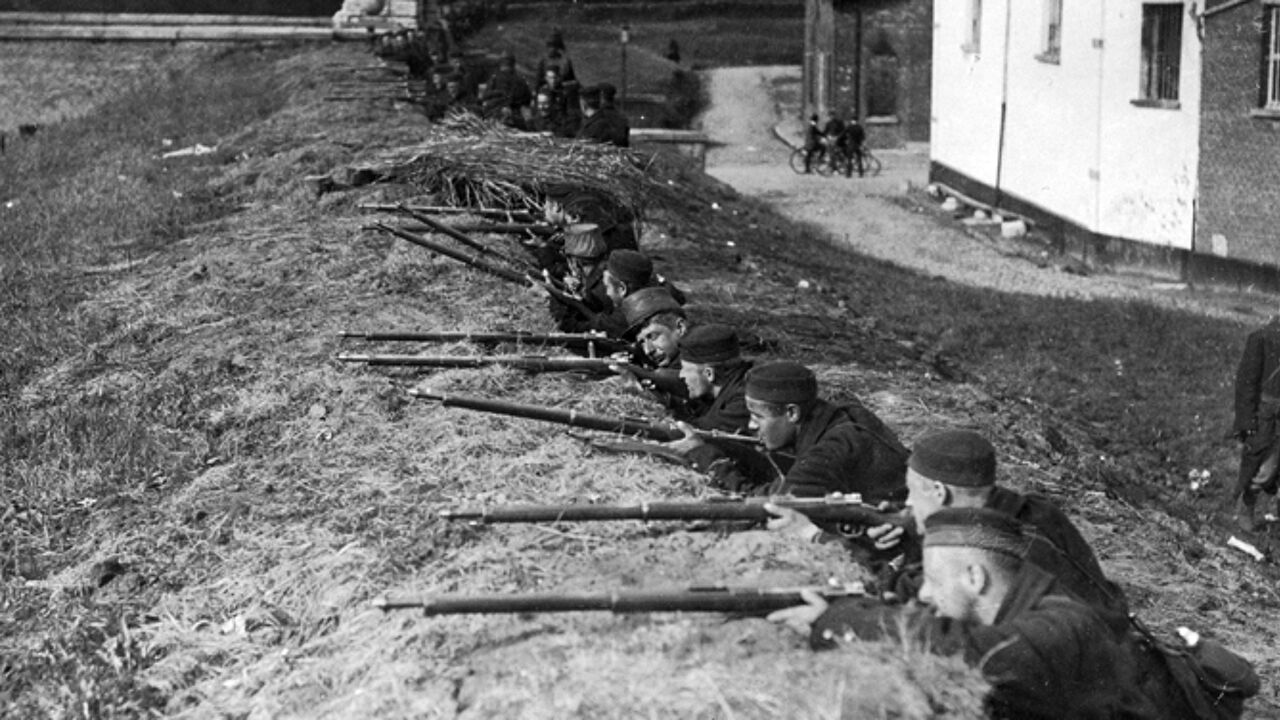 3 September 1914
This British poster makes reference to the violation of Belgian neutrality to encourage people to join the British Army. At the start of the hostilities, the German Chancellor referred to the 1839 treaty guaranteeing our country's neutrality as "vulgar scrap of paper". On 5 August 1914 the British War Minister Lord Kitchener had taken the decision to strength army numbers. By the end of the month 100,000 had already joined up, rising to half a million by the end of the year.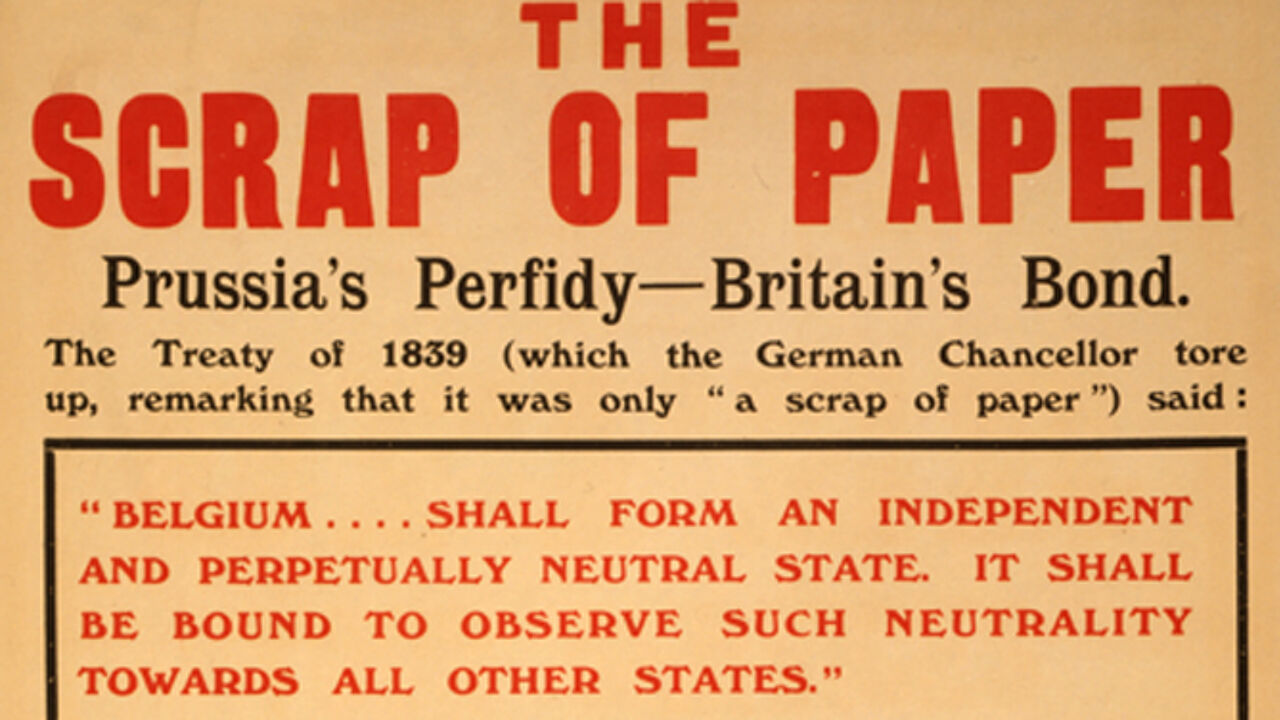 2 September 1914
Soldiers of the 4th Belgian army division land at Ostend. The division was deployed in the defence of Namur. After the fortresses defending Namur fell the division escaped via France. The Belgian troops embarked for Ostend via Le Havre. A week later they were back defending the city of Antwerp.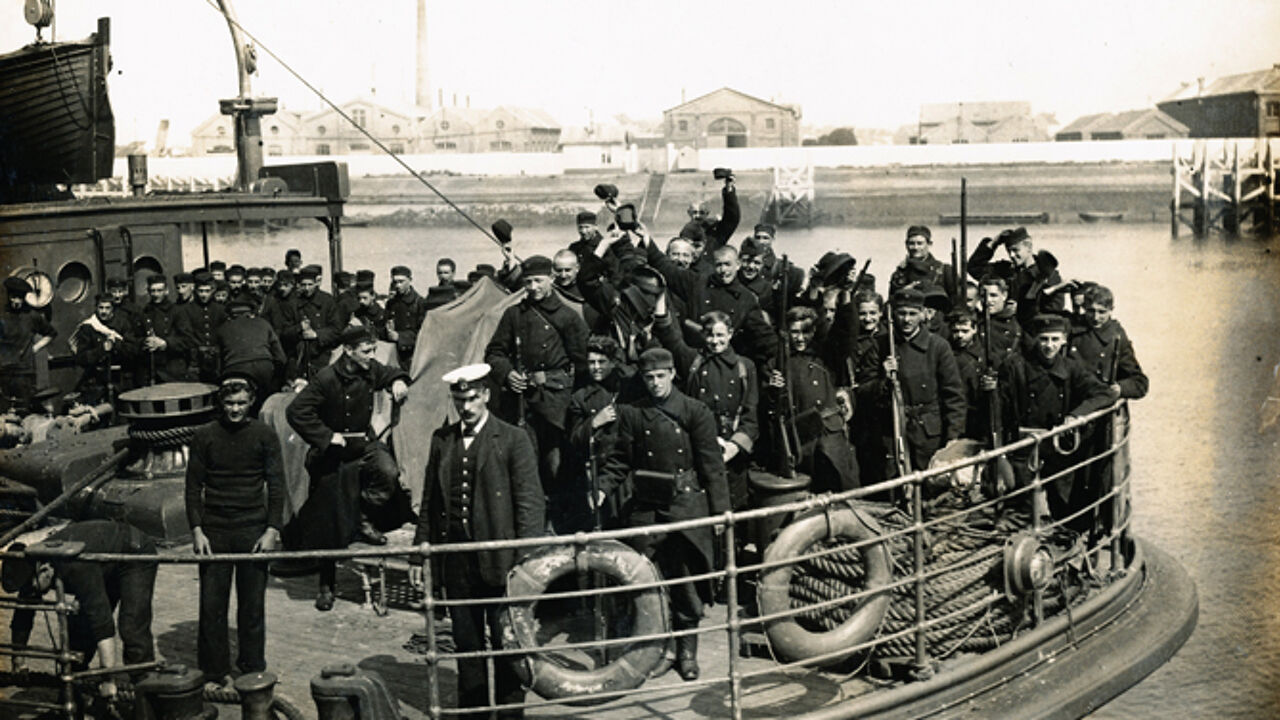 1 September 1914
This drawing, published in the 'Geillustrirte Zeitung' in early September 1914 shows a Belgian civilian shooting at German soldier in a village somewhere in occupied Belgium. These kind of illustrations featured regularly in German newspapers and magazines during the early stages of the war.