Brussels: 15,000 participate in Color Run
15,000 runners participated in the so-called 'Color Run Festival', organised on the site of Tour & Taxis in Brussels. The event, meant to raise awareness for breast cancer, was completely sold out.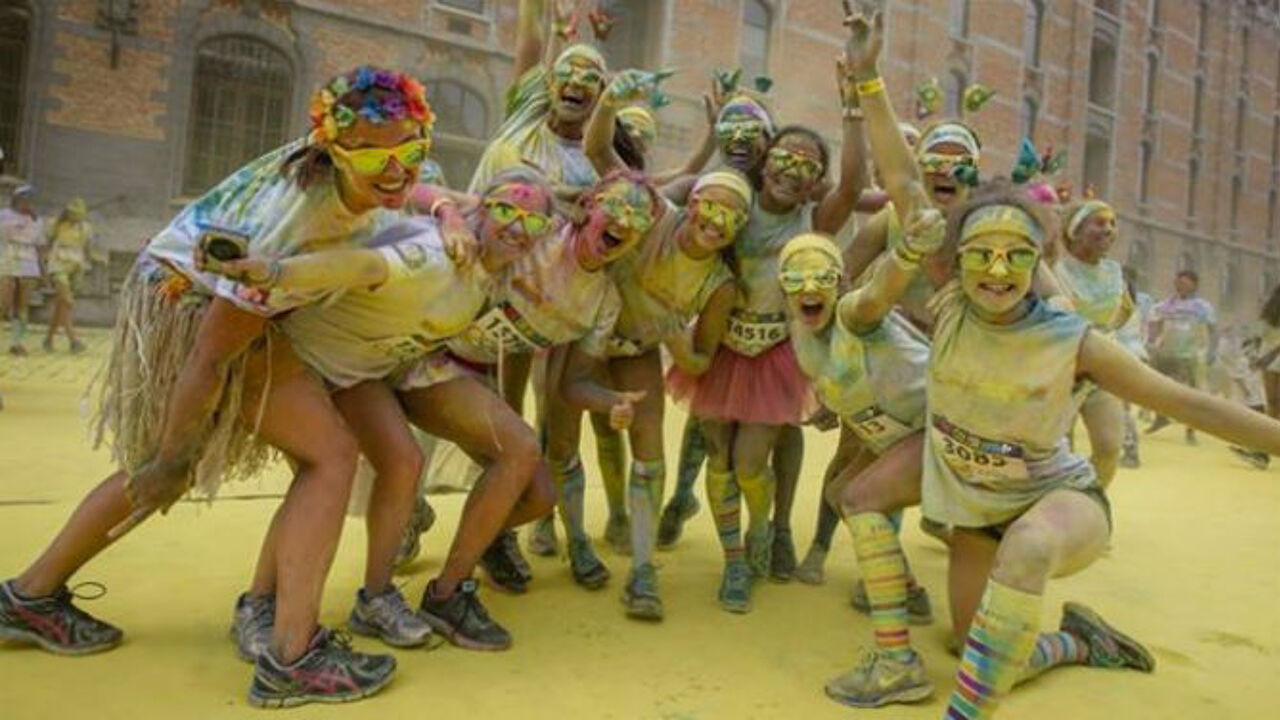 Originating from the United States, the Color Run is a running event organised by the sports marketing company Golazo. Part of the proceeds are donated to the non-profit organisation Think-Pink, whose main purpose is to create greater awareness of breast cancer.
The runners' lap times are not recorded during the Color Run, instead they are greeted by a 'shower' of colourful powder every kilometre. At the start and finish, runners enjoyed DJ sets, pink 'Cava' and extra colour blasts.

"This is a great opportunity to raise awareness of breast cancer amongst these young and primarily female participants", according to Think-Pink representative Jill Hungenaert.