Belgian Mathias Cormann makes it Down Under
While Belgian-born Australian singer Gotye has recently denied his ambitions to start a political career in Australia, another Belgian Down Under is celebrating his first anniversary as federal Minister. Mathias Cormann, born in Eupen, migrated to Australia two decades ago and after a modest start as a gardener worked his way up in the Liberal Party's ranks. After the September 2013 federal elections, Cormann became Minister for Finance in the new government led by Liberal Tony Abbott.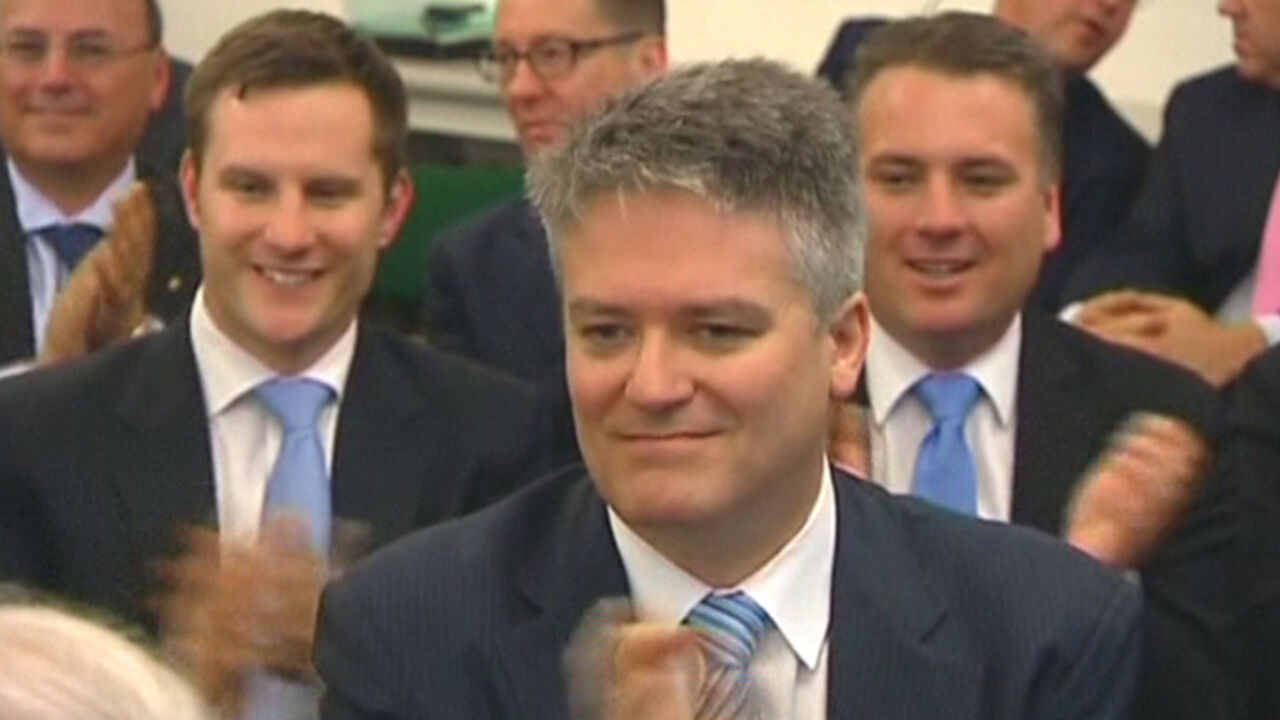 Whereas Abbott's popularity has fluctuated during his first year in power, Cormann receives quite unanimous high rankings about his policies after 12 months. The Sunday Times (31/08/2014) for example gives the entire team a pass mark, but where Abbott receives a score of 7/10, Cormann surpasses the PM with an 8/10 and is described as 'a smart cookie with a brain for political strategy' who 'rarely puts a foot wrong'.
Journalists of the Australian public broadcaster ABC have followed the government's every move since the election. There is the ABC's Promise Tracker that tracks the Coalition's progress in delivering its major promises made during the 2013 campaign period. And Fact Check determines the accuracy of claims made by politicians and public figures. Over the last year, these fact checks have also included claims made by Finance Minister Cormann. Cormann has repeatedly stated his job basically consists of cleaning up "Labor's budget mess" and has pointed out the Labor party is blocking its own saving measures – a claim determined by Fact Check to be correct.
While Cormann's political moves have won praise by his supporters and criticism by his opponents, both friends and foes unite in their making fun of the Minister's German accent. English is Cormann's fourth language, after German, Dutch and French. He learnt to speak English when he was in his twenties, and his accent is reminiscent of that of bodybuilder-turned-actor-turned-Governor Arnold Schwarzenegger. Cormann himself joins in on the banter, happily quoting the Terminator's lines "I'll be back" at public occasions.
Though it is reported that he used to fear his accent would be a political handicap, during press conferences and live interventions it does not in any way prevent him from demonstrating confidence and calm authority as he repeats: "We're running a marathon, not a sprint."
So, has the first year of the Abbott government been a smooth ride? Not quite. According to the ABC's Promise Tracker, the Coalition has broken 7 promises it made on the eve of the September 2013 election, including the promise that there would be no tax increases or cuts to the ABC. 13 promises have been delivered, such as the abolishment of the carbon tax and mining tax. On an international level, Australia found itself pushed into international media headlines after the two dramatic incidents with Malaysian Airline flights with many Australian citizens among the victims. Debates about military interventions in Ukraine and Iraq have moved Australia far into the international political arena – much further than discussions with the country's closer neighbours Indonesia about how to stop boat refugees or debates with India on uranium trade.
As the Coalition enters its second year in power, 44 of its promises are in progress. Many of these are directly related to the budget and hence to decisions to be made by Minister for Finance Mathias Cormann: no cuts to education, no cuts to health, no change in pensions, no change to the GST. It'll be interesting to see how he goes in the rest of the marathon.