Brussels: Are horse carts a pest?
In the last twelve months, 12,000 people could be convinced to sightsee Brussels from the back of a horse drawn-carriage. According to the city, this is a great success. However, not everyone is pleased with the rising popularity of this phenomenon.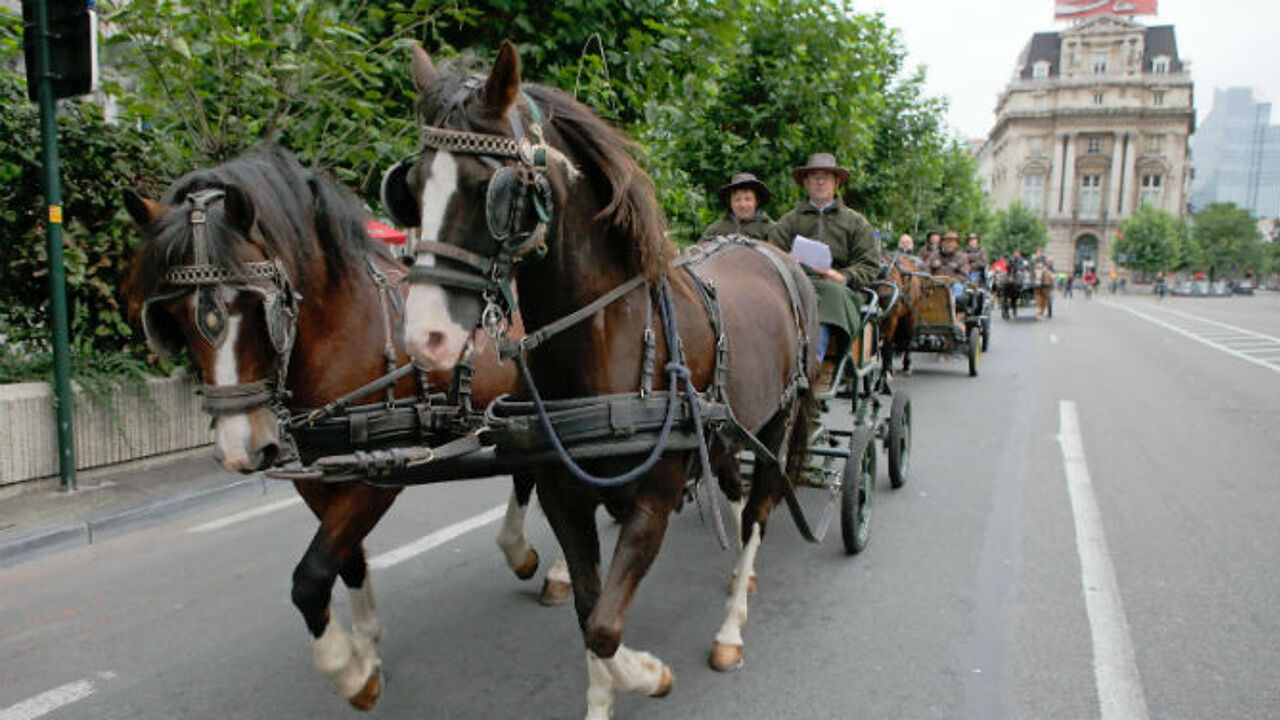 After being prohibited for ten years, the use of horse-drawn carriages in the centre of Brussels was allowed once again in September 2013. It appears to have become a popular activity amongst (foreign) tourists, with 12,000 of them making use of the equine taxis. The city itself is quite pleased with this high number of passengers.
However, some people are not so enthusiastic. The 'Order of Manneken Pis' for instance, thinks it's very dangerous that the horses are driven past by the statue when ceremonies are taking place. Yearly, some 130 ceremonies in honour of Manneken Pis are organised. "The horse could become frightened by the orchestras and the huge number of spectators", according to Edmond Vandenhaute, chairman of the Order.