Marianne Thyssen lands Work and Social Affairs
European Commission President-elect Jean-Claude Juncker on Wednesday revealed which jobs the new European commissioners will get. Belgium's Marianne Thyssen has been handed the Work and Social Affairs portfolio.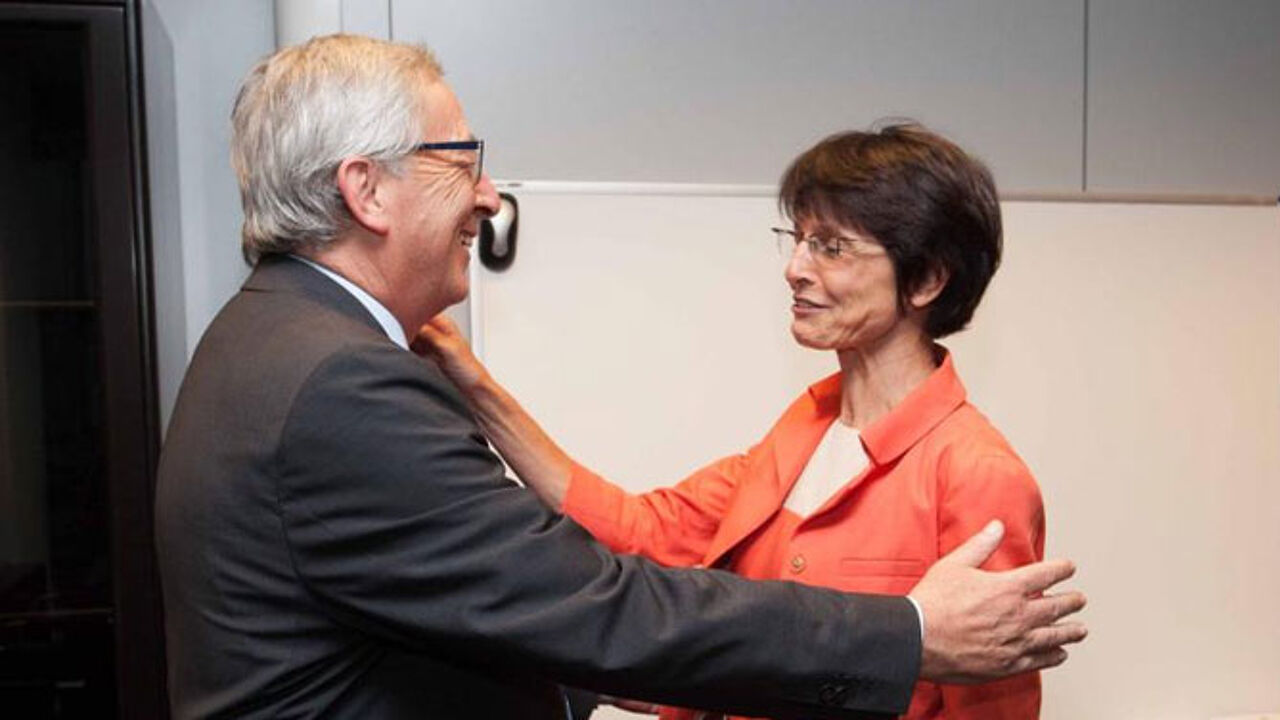 Work and Social Affairs is generally seen as a heavy-weight portfolio for the 58-year-old Flemish Christian democrat. Still, the job does not come with a vice-presidency and Ms Thyssen won't form part of the top echelon of the European Commission.
Here some analysts are surprised given the fact that Commission President-elect Juncker had promised Belgium a top job if it backed a woman for the post. Ms Thyssen refuses to be disappointed saying that it fits in well with her profile and is the job she would have chosen if she had been given a choice.
Mr Juncker's commission gives key economic posts to France and Britain. The new team is expected to run key areas of the European Union's policy-making over the next five years with a focus on economic growth, energy reforms, competition and trade.
Former French finance minister Pierre Moscovici takes the key portfolio of economic and monetary policy, but he will be supervised by former Finnish prime minister Jyrki Katainen and former Latvian prime minister Valdis Dombrovskis.
Britain's Jonathan Lord Hill will take a key portfolio described as Financial Stability, Financial Services and Capital Markets Union - something the London government, outside the euro zone, had been pitching hard for. He will be in charge of relations with, among others, the European Banking Authority.
Former Danish economy minister Margrethe Vestager will be in charge of the powerful competition portfolio that gives the EU a big say in the expansion or merger plans of the world's biggest companies, while former Slovenian prime minister Alenka Bratusek will oversee the EU's plan to create an energy union.
Sweden's Cecilia Malmstrom will have the task of negotiating the world's biggest trade agreement between the United States and Europe.
Germany's Guenther Oettinger will have responsibility for the digital economy, a portfolio including the overhaul of the EU telecoms market.