Brewers slam Volt's festival beer probe
Two of Belgium's leading brewers AB InBev and Alken Maes are vehemently denying that the beer served at summer music festivals in Belgium contains less alcohol than beer of the same brand sold in the supermarket. The brewers are responding to a report carried by the VRT's consumer affairs' programme Volt.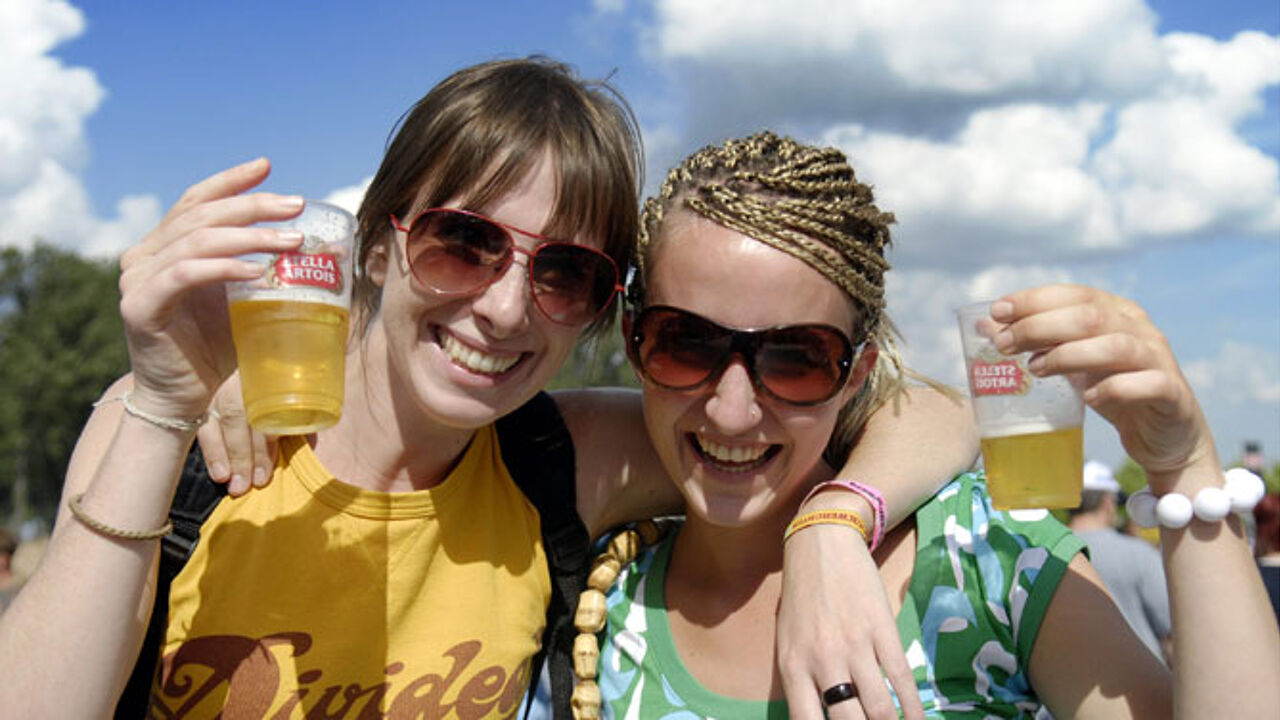 BELGA/WAEM
The brewers say that there is an easy explanation for the programme's findings: "Beer served at festivals comes directly from the brewery. The beer is young and has been constantly cooled. This explains its fresh taste that creates an impression that it can be drunk quickly and contains less alcohol. However, the opposite is true."
Alken Maes, the brewery that produces the lagers Maes and Cristal, says that lagers that do not meet its stringent quality demands and specifications of a 5.2% alcohol content do not leave the brewery and cannot end up at music festivals. The brewery denies that middlemen can have any impact. "The beer leaves the brewery in closed tanks when it is taken to festivals. The pipes that convey the lager to the tap are connected straight onto the tanks" says quality control chief Olivier Maillet.
Alken Maes raises questions about how the reporters collected the beer samples that were then analysed. The brewery also has doubts about the scientific approach used by the programme.
AB InBev, producers of the lager Jupiler, note that they co-operated fully with the TV programme. They offered the programme makers full access to documents of lading and provided samples for analysis at the Laundry Day music event. AB InBev took samples themselves under the supervision of a bailiff. These were analysed by three labs including one at Leuven University and the results showed that the beer fully met the required specifications.