Obama (finally) congratulates Belgium with American beer
President Obama has sent two crates of American beer to the Belgian embassy in Washington as a thank you for outgoing Prime Minister Elio Di Rupo. The president added a handwritten note to congratulate our country with the victory in the knock-out phase of the World Cup Football in Brasil.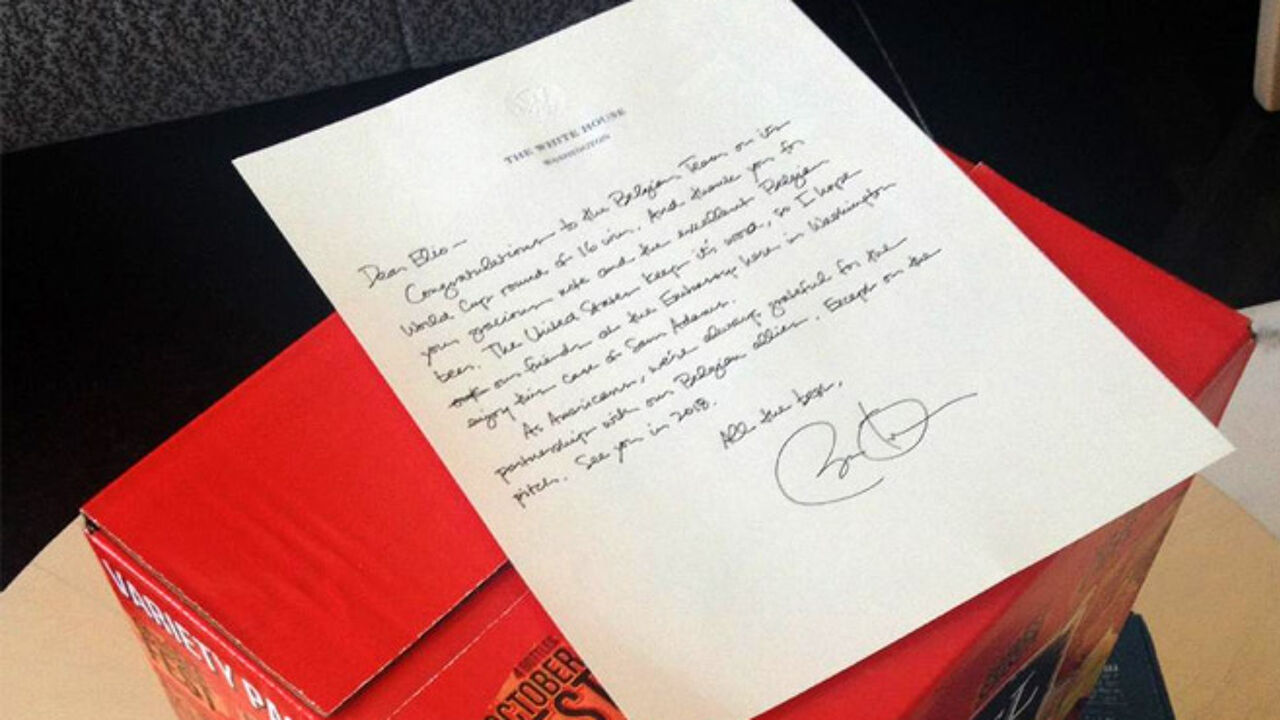 Elio Di Rupo had challenged Obama via Twitter. If the Red Devils lost against the United States in the round of 16, he would treat the Americans to some excellent Belgian beers.
Belgium managed to snatch the victory, but Di Rupo did have some crates of Belgian beers delivered to the American embassy in Brussels. Now, two and a half months later, president Obama returned the favour.
In a little accompanying note, Obama thanked the Prime Minister for the present and praised the good partnership between both countries, 'except on the pitch'.
 
Dear Elio,

Congratulations to the Belgian Team on its World cup round of 16 win. And thank you for your gracious note and the excellent Belgian beer.
The United States keeps its word, so I hope our friends at the Embassy here in Washington enjoy this case of Sam Adams.
As Americans, we're always grateful for the partnership with our Belgian allies. Except on the pitch. See you in 2018.
All the best,
Barack Obama