Belgium to have a female Prime Minister?
Will the new Belgian government have a female Prime Minister? Maggie De Block is not saying 'yes' or 'no'. The outgoing Secretary of State for Asylum and Migration, a Fleming, came out on top in an internet poll organised by the Francophone public broadcaster RTBF and the daily La Libre, which would make her an acceptable choice for all Belgians. However, the story is more complicated than this.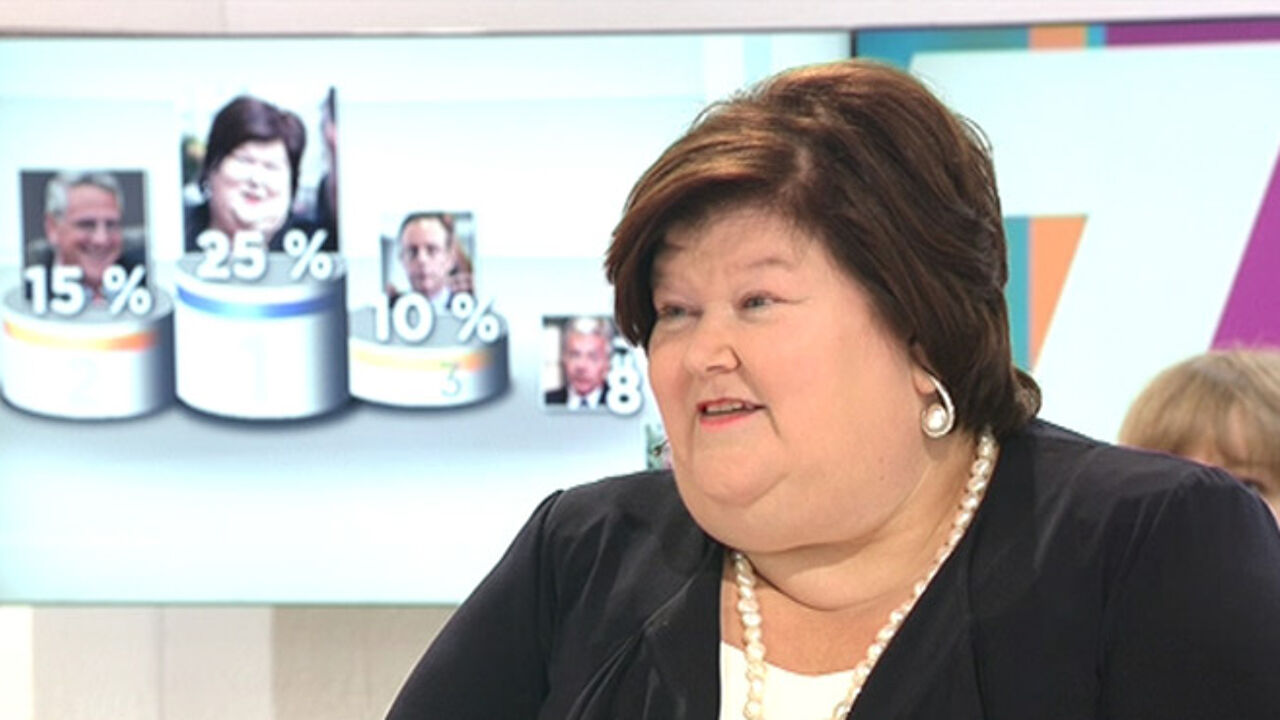 The RTBF and La Libre took soundings from the public in Wallonia, Brussels and Flanders. Maggie De Block, a Flemish liberal of Open VLD, emerged as the first choice on all 3 occasions, beating the former Flemish PM Kris Peeters (CD&V) and N-VA leader Bart De Wever. Kris Peeters will not steer the Belgian government after CD&V won the battle for the Belgian European Commissioner, sending Marianne Thyssen to Europe. Bart De Wever is not really eager to take on the job.
Moreover, it has more or less been agreed by negotiators for a federal government (N-VA, CD&V, Open VLD and the Francophone liberals of MR) that the new Belgian Premier will go to the liberal family. This means it's down to a choice between the MR candidate Charles Michel (whose Dutch language skills are excellent) and Maggie De Block.
A battle between De Block and Michel?
Ms De Block, who runs a doctor's business, has one problem though, popular as she may be. She belongs to smallest party that is taking part in the Swedish coalition talks. If she would land the top job, Open VLD would be left with only one State Secretary apart from Maggie De Block. On the other hand, Ms De Block also has the support of the N-VA if it would come down to a choice between her and Michel, as she is Flemish and the Swedish coalition enjoys a Flemish majority.
To make things more complicated, MR is also claiming the position. They argue that they are taking a big risk in Wallonia as they are the only Walloon player taking part, and that they should be rewarded for that. They also saw their candidate for Europe, outgoing Foreign Minister Didier Reynders, being overtaken by Thyssen and are claiming some compensation.
"I keep my feet on the ground, as I always do"
Speaking in the current affairs programme 'De Zevende Dag' on Sunday, Maggie De Block was asked what she actually thinks herself about the possibility of becoming the PM, after winning the poll. "It (the support across Belgium shown by the poll, red) gives me a warm feeling, I must admit that. But I think it's too early to discuss this. Things can take twists and turns in life, especially in politics."
"I will keep my both feet on the ground, as I always do." Asked whether she would accept the challenge, she said "you should not underestimate the job given the circumstances. I am not saying 'yes' and not 'no'".