Kenny Saief is the new AA Gent hero
In football, AA Gent climbed to second place in the rankings after squeezing past revelations Moeskroen-Péruwelz. KRC Genk and Club Brugge were all square in Limburg, while Cup winners Sporting Lokeren took the 3 points at Kortrijk.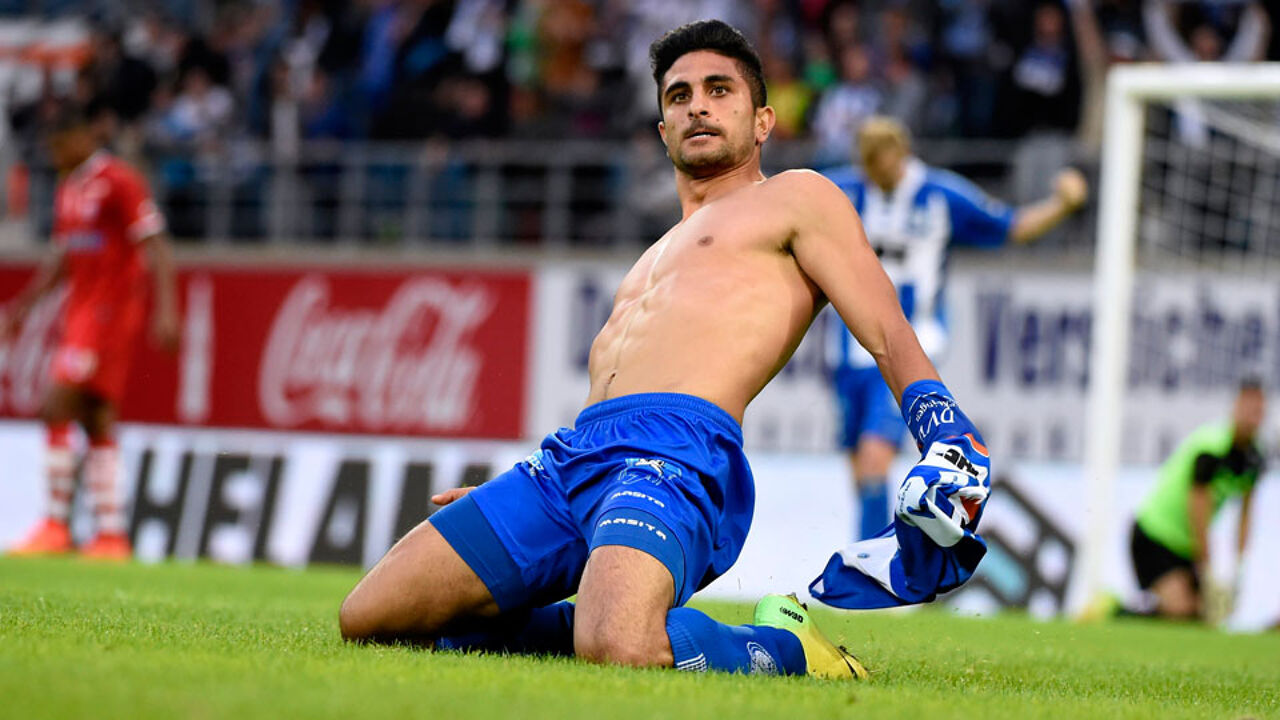 Moeskroen made AA Gent work hard for their money. Ghent had the better chances before the break, but the match remained undecided until 10 minutes from time when substitute Kenny Saief of Israel headed home a Thomas Foket cross (photo). AA Gent are back in business after posting two losses. They now travel to KV Ostend, the revelations that share second place with Ghent.
KRC Genk and Club Brugge shared the points, 1-all. It was a disappointing summit match, and the result left both clubs at a ranking far below what they had expected and hoped for. The new Genk Manager Alex McLeish still has some work to do, as Genk are just 2 points above the relegation zone, on 12th place. 
Hull City killers Lokeren took it 2-3 at KV Kortrijk. It was 2-all at the break, but midfielder Nill De Pauw scored a real beauty for Lokeren to allow his team to the 3 points to East Flanders.
The 7th day of play saw no fewer than 33 goals, setting a new mark for this season. The all-time record since the Belgian top flight was reduced to 16 instead of 18 teams, is at 35 goals.