"Why aren't we already better together?"
Yay or naw? The question that has been keeping Scotland, the United Kingdom and the rest of Europe on the edge of their seat for the past couple of weeks. The outcome of the Scottish independence referendum remains undecided until Friday, but in the meanwhile Flandersnews invited four Scottish expatriates with a firm opinion on how the vote should swing. Tensions quickly arose, especially when debating the so-called 'devo-max', but they stood united in their conclusion: "Whatever happens, the Scots should not become a divided people."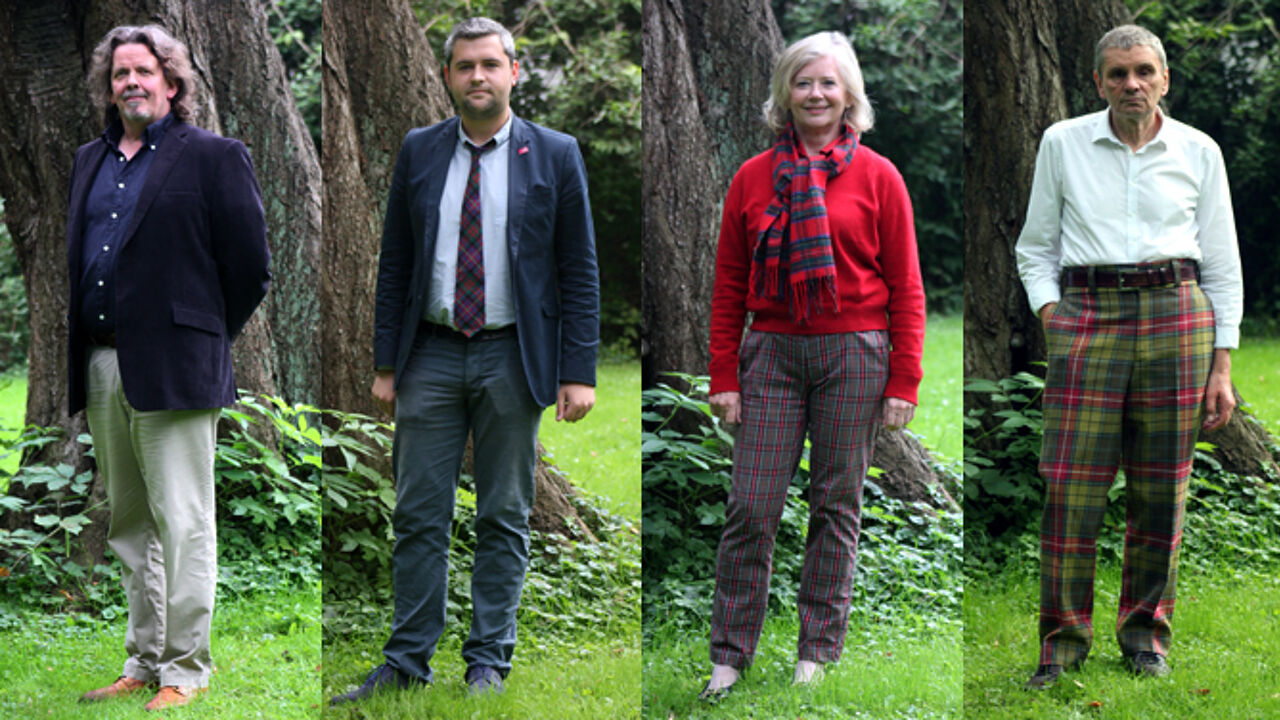 Saturday morning, 10 am. Four Scottish brave the misty morning air to take part in an independence debate organised by Flandersnews. (Photo, left to right: ) Colin Mackay, Ewan MacPhee, Elaine Cruikshanks and Hugh Dow all live and work in Belgium, but this doesn't mean they don't feel any connection to the cause. Colin and Ewan represent the Yes-camp, which argues for a Scotland independent from the 'choking clutches' of Westminster. Elaine and Hugh on the other hand, are convinced that they're better together and wouldn't like to see the union that has existed 'so succesfully' for the last 307 years coming to an end.
During the debate, the opposing camps are free to fire any questions at each other. Tensions arise when the so-called devolution max, or in other words: full fiscal autonomy for Scotland, is brought up. The United Kingdom promised devo-max to the Scots if they were to vote against independence just last week. Both sides agree that this was an ill-timed solution and that it should have been an option on the ballot. Other concerns raised by the debaters? The EU candidacy and banks and important industries leaving the country.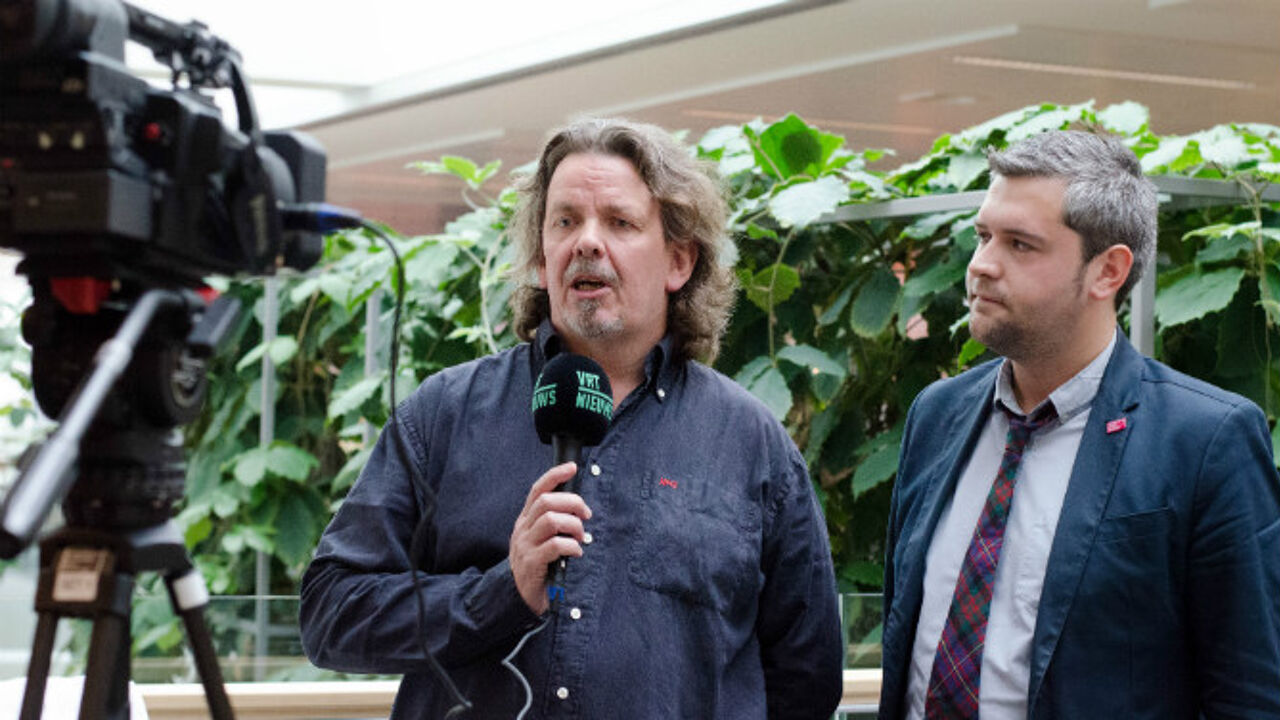 Why aren't we already better together?
"If we are indeed better together, then why aren't we already better together?" Ewan muses philosophically. "Why do we need something else?"
The phrasing of the question initially causes some confusion, but Hugh answers: "I think everyone arguing the status-quo has to say that our current position is satisfactory. At least in larger political terms."
"Better Together is not standing still and recognising that things could be done better. You can't stop evolving", Elaine says.

"Way back, when it was decided what should be put on the ballot paper, we could have opted for the choice of devolution max [full fiscal autonomy] alongside the vote for independence and we could've had a proper debate. Now, mere days before the referendum we're suddenly promised devolution anyway. Do we even know what that entails or what the implications will be? I wanted to see it on the ballot paper. The recent statements regarding devolution max have caused a lot of confusion and there's more uncertainty than ever", says Ewan.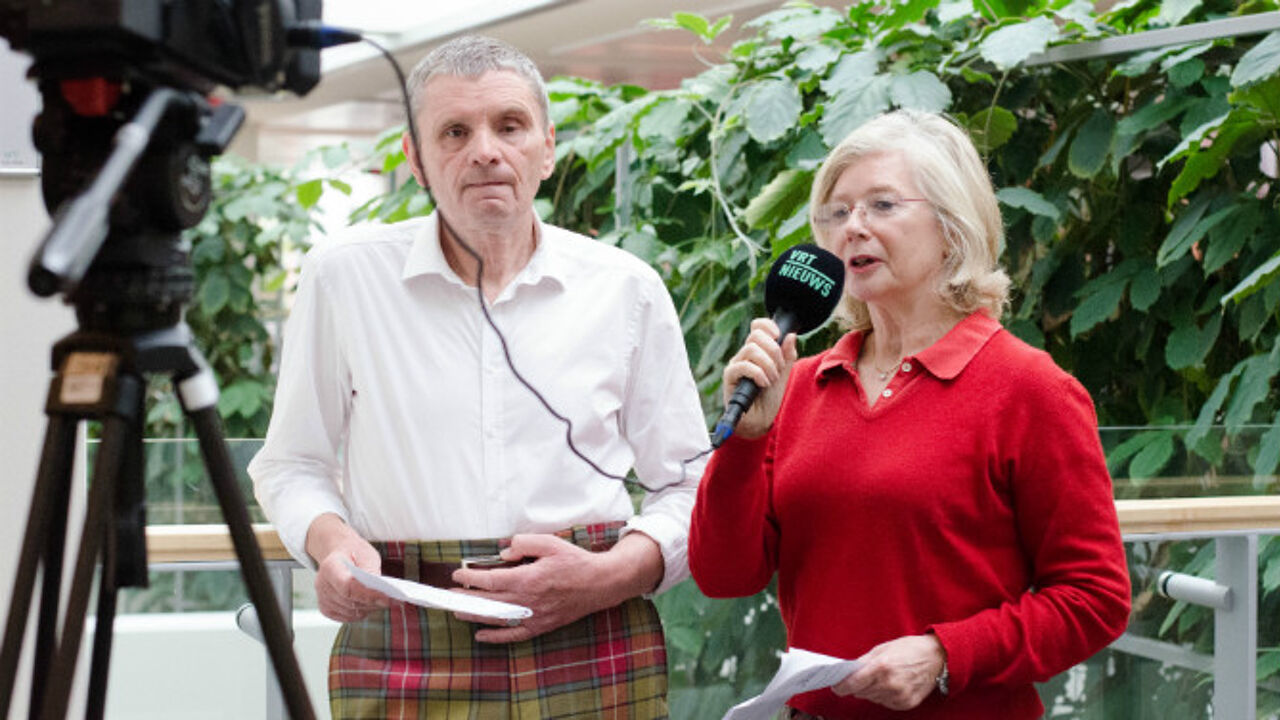 "It's an effing shambles!"
"There's a strange dichotomy, Better Together initially vetoed the devolution max question on the ballot paper, but now they feel like there's a new need for more power. I also think that their behaviour has been somewhat reprehensible that they announced all of this after voting had begun, after the first postal ballots had been allowed. They're adapting to things as they happened and I think it's a shambles", Colin thinks.
Hugh agrees firmly with this statement. "I agree with you both. It's an effing shambles! However, the choice is there and don't say that you don't want anything to do with devo-max because it's badly presented. That's just a poor reason."
"You're crying over spilt milk", Elaine tells the Yes-camp. "You had two years to talk about it. The debate is evolving and people have adapted. If we stay in the UK, it will continue to evolve. If we say yes on 18 September, the debate is over. We are gone!"
Colin concludes: "We had an unelected, opposition back-bencher MP who has told us that, at an be unspecified time at an unspecified point in the future, we'll get devolved powers in case of a no vote. We don't know what these are, but we're supposed to vote for them. I think the expression in Scotland is: it's a pig in the poke!"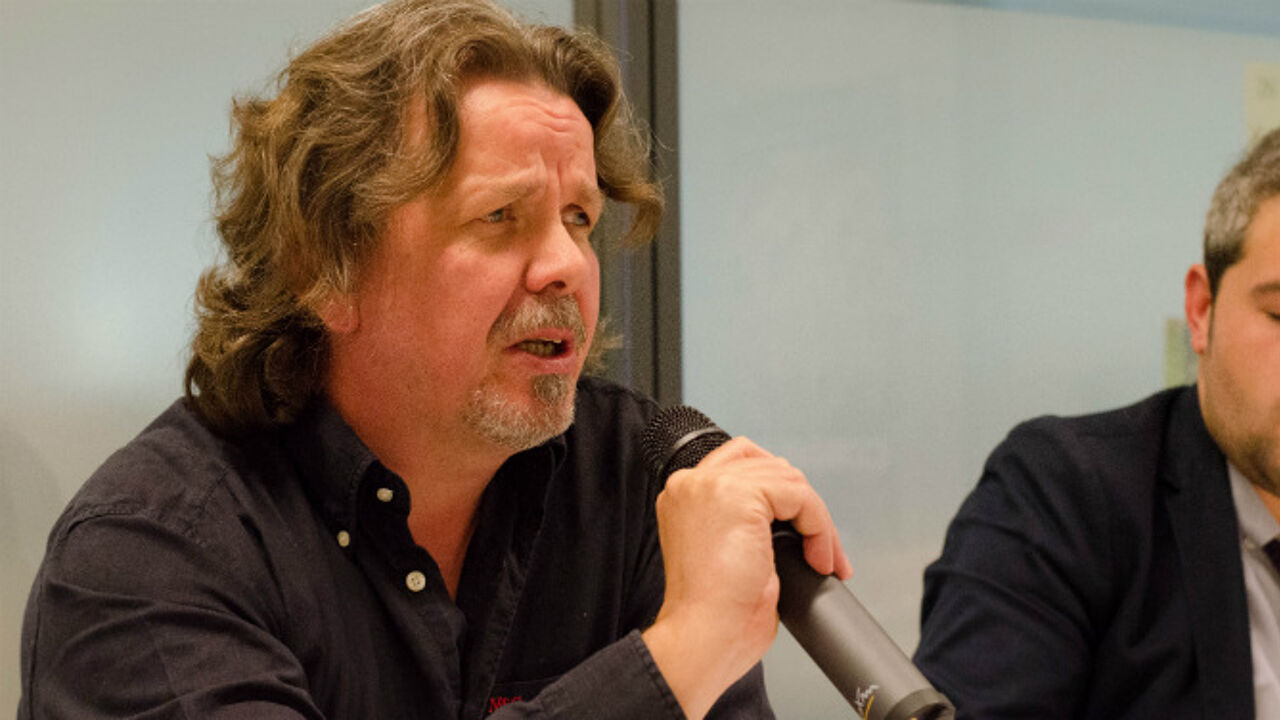 Years of unnecessary hardship
"We've heard from the unionists that Scotland wouldn't be able to sustain itself", Colin asks the No-camp. "If that's indeed the case and if you agree, do you really think that's an acceptable place to be in after three hundred years?"
Elaine shakes her head. "I don't agree with that premise", she says. "For better or worse, I believe our country could sustain itself after a Yes-vote. However, that would also mean we'd be putting the population through years of unnecessary hardship. We're just coming out of a global financial crisis and we don't need yet another distraction to slow down the recovery process."
Hugh adds: "I don't think there's any doubt that Scotland will fall down a fiscal cliff if it were to become independent. That's a lot of pain to put people through. I hope everyone understands the concept and will vote accordingly."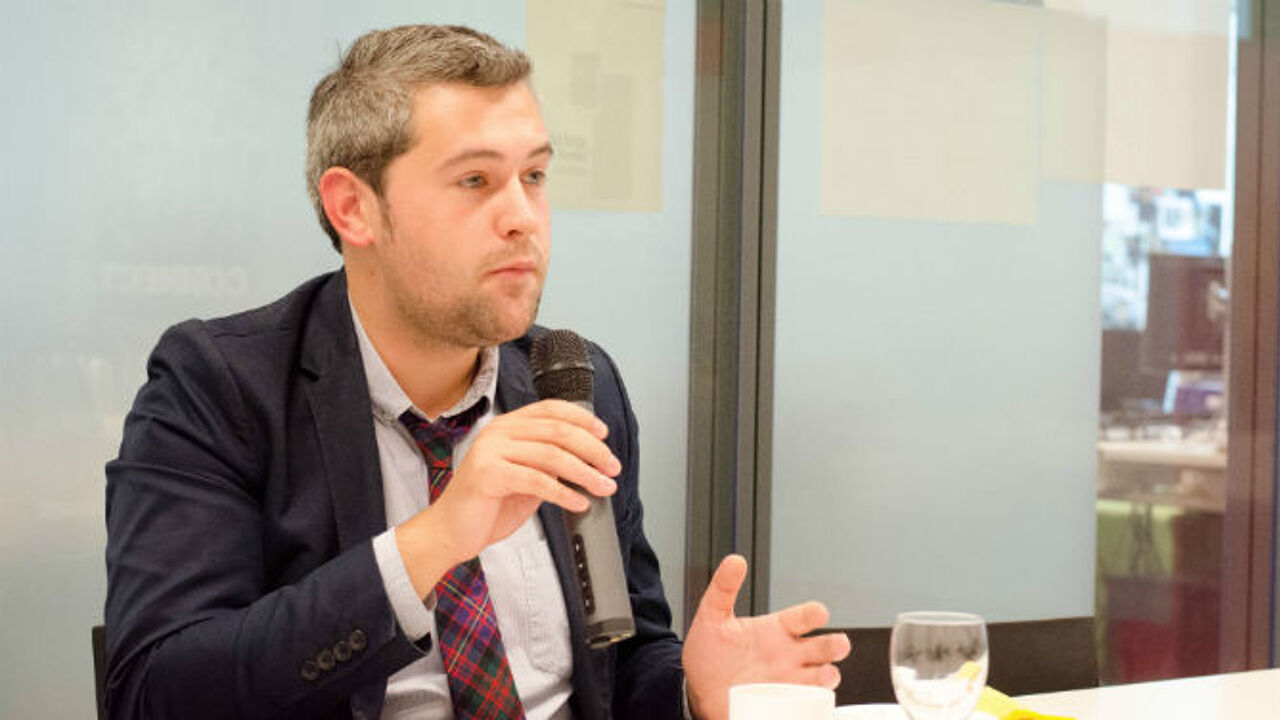 "BP won't drill for oil in Central London!"
"What significance do you put into the fact that banks are planning to leave Scotland after a Yes-vote?" Elaine wants to know.
"I've heard they would only be relocating their offices. In fact, the CEO of the Royal Bank of Scotland stated that relocation would only be a technical change and wouldn't affect any jobs", Colin replies.

Elaine isn't convinced by this answer and retorts: "You're taking one phrase to back the belief that there won't be any negative implications for the Scottish job market. It's a huge uncertainty. BP and major retailers would also leave, meaning that the once-promising market will shrink if we decide to go independent. A market shrinking down from 65 million to 5 million is not an attractive option. It means less choice and basically, we're putting up a Hadrian's wall between Scotland and England in terms of tax and social security going forward!"
Colin brushes off her argument. "I think the relocation of industries is a bit of a red herring. BP can say they're moving their headquarters to London, but they're still going to be taxed on where their activities take place. Are they going to drill for oil in Central London? No, they're drilling in the North Sea and that's why they will keep investing in Aberdeen."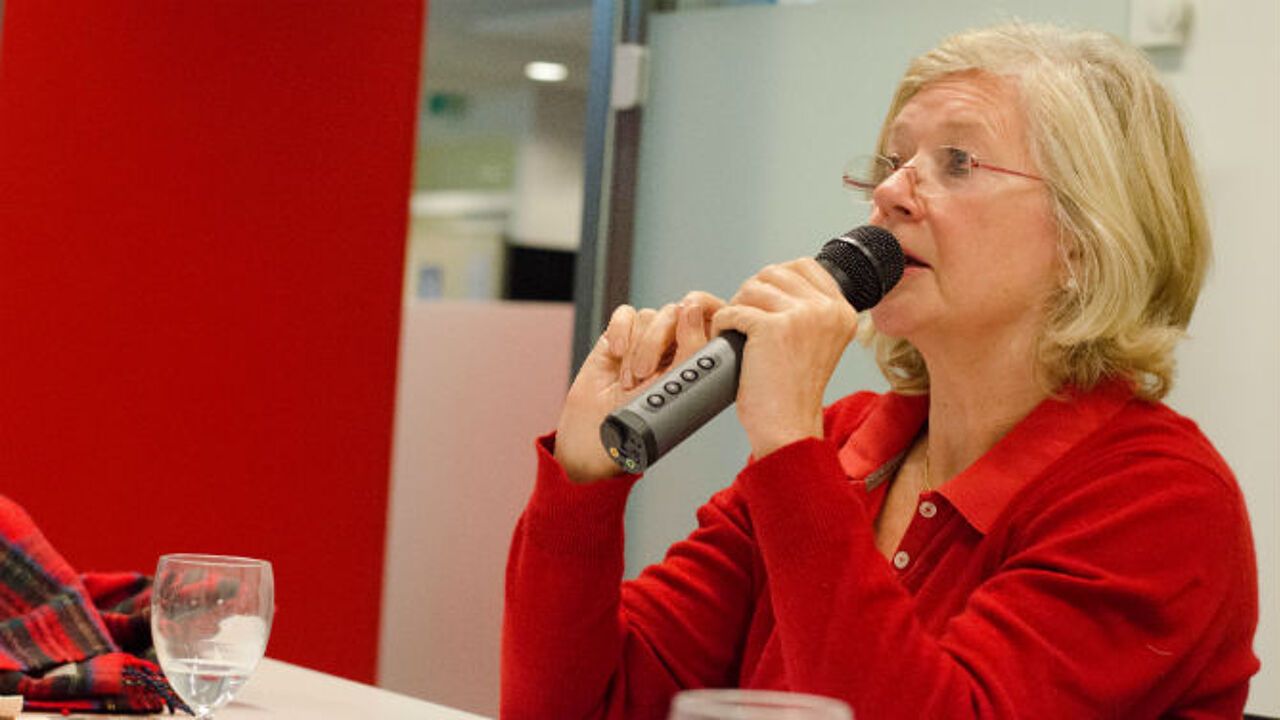 "Spain will not cut off its nose to spite the face"
Hugh is concerned about the European future of a possibly independent Scotland. "Scotland is the most pro-European part of the United Kingdom, but it seems to me that Spain will veto any attempt Scotland is going to make to get into the EU, because of their fear of Catalonian independence. How do you feel about that?"

"My understanding is that Spain has ruled out a veto", Colin states firmly.
"The situation is Catalonia is very different", Ewan adds. "And the European Union consists out of 28 countries. They're going to respect the Scottish vote and convince Spain not to veto. I have no idea why Spain would deny a democratic vote."
"They would lose their fishing ground if they voted against Scottish membership. There's really no point in doing so, it would be like Spain cutting off its nose to spite their face!", according to Colin.

Hugh remains unconvinced. "I believe there's a definite risk that Scotland could end up on its own, without the support structure of the European Union."
"Doesn't that risk get even higher in the event of a no-vote, given the lingering anti-Europe feelings in the rest of the United Kingdom?" Colin retorts.
"The truth is that this is an unprecedented situation. The decision could go to the European court of Justice. How would this happen? I may be a British citizen, but legally, I'm also a European citizen. The court will do everything to protect this. I think the European Union will listen to the people", Ewan believes.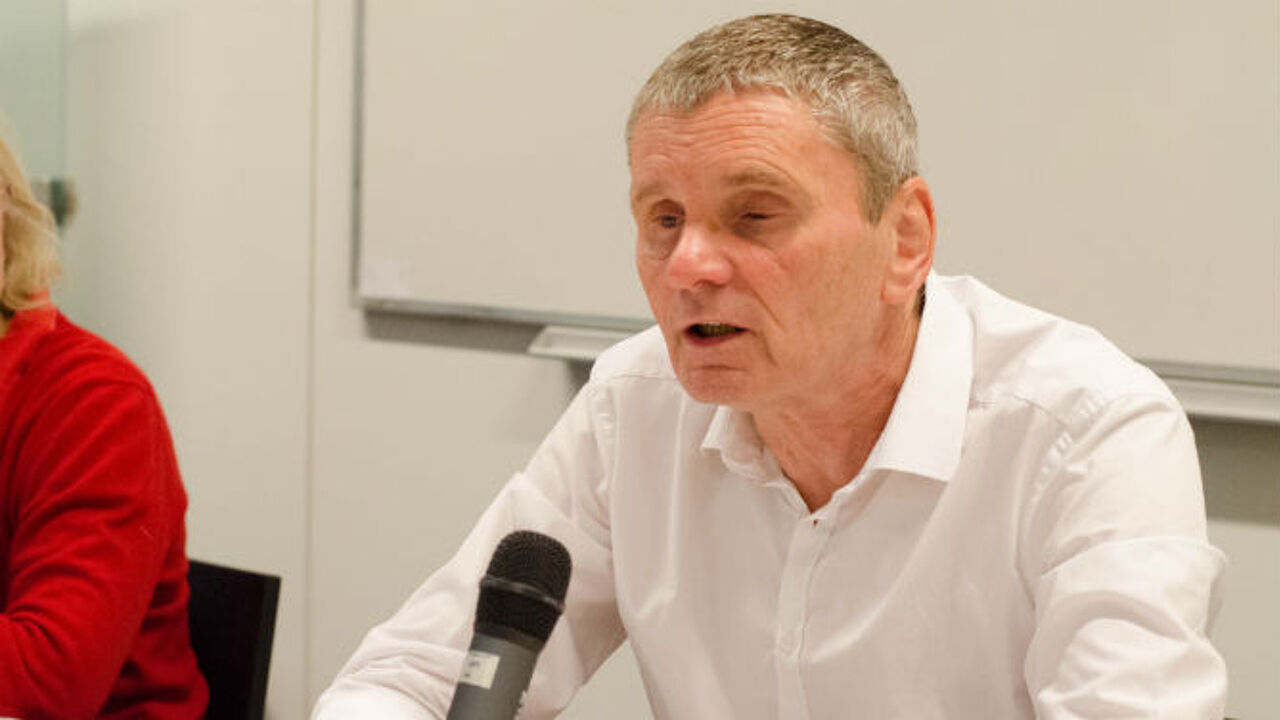 "There's going to be a huge minority of mildly pissed-off Scots"
The short and sometimes heated debate was concluded rather philosophically. "I have a message for all four of us", Hugh says thoughtfully. "Either way, you're going to have a huge minority of mildly pissed off Scots. There's going to have some effort towards reconciliation in the end, otherwise Scotland be a divided country and I really don't want to see that."

Colin has to agree with Hugh this time. "I think we have to accept that the genie is out of the bottle. The issues aren't going to vanish and we need to work towards a resolution for both camps."

Ewan praises the involvement of the people in the important political conundrum. "It's been fantastic to see people coming out of the woodwork and debate politics. 97% have decided to vote. Absolutely fantastic that so many Scots care about their future."

Elaine concludes: "This is exactly what makes me believe that we should stick together. It's good to see that people are getting engaged, that politics is once again an important subject. I hope everyone will understand the significance of the vote."