14,000 angry policemen take to the streets
Members of the Belgian police force have staged a big demonstration in Brussels, after the Constitutional Court ruled that every employee will have to work until 62 years of age at least. The demonstration came to an end around 2pm. Trades unions were not happy with the outcome of a meeting with the minister and have threatened to take fresh action next week.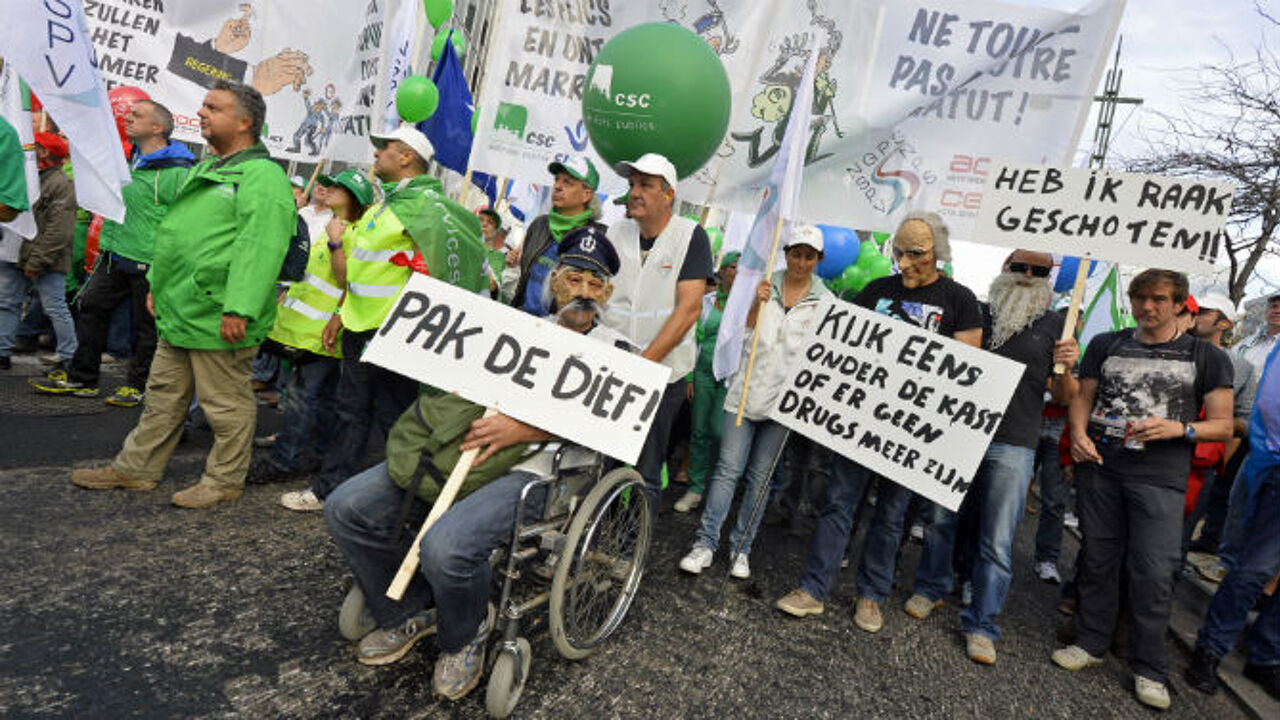 Members of the police were enjoying a special pension framework, until the government decided that everyone will have to work longer to keep the pension system in Belgium sustainable. The Constitutional Court eventually set 62 as the minimum retirement age. Police officers close to retirement were promised special measures to soften the pain, but these have not been worked out yet.
The protest action is about much more than just retirement though, police trades unions explain. It's also about work pressure - which is only expected to become worse as a stop was announced in hiring new people - and benefits for working during the weekend.
"Our people will not be happy with this"
A delegation of trade unionists was received by Pensions Minister Alexander De Croo (Flemish liberal) but this didn't have the result they were hoping for. "We didn't hear anything about concrete measures. The people in the streets will not be happy with this."
Trades unions later announced that a new, big demonstration will take place next Tuesday 23 September, unless the political parties send "a clear signal" that they are willing to tackle the issue.
Demonstration between 10am and 2pm
The demonstration created a bizarre situation, as police officers responsible for keeping an eye on things were confronted with their colleagues. It was, obviously, hard to find staff willing to work today. Some 250 policemen were facing an estimated bunch of 14,000 angry colleagues (according to police figures, red). "They did have water cannons and one helicopter though", Vincent Houssin of the VSAO trades union explained.
The demonstration started at the Brussels North Station around 10am and came to an end around 2pm at the Jubelpark site. Local traffic and public transport services were disturbed as a result.
(photo below: coffins bear messages saying 'he didn't make it to retirement' and 'he was at work yesterday though'.)