Damage to the bridge over the Brussel-Schelde Canal at Tisselt, near Willebroek (Antwerp province) has been disrupting traffic on the canal and on the road that bridge carries since Friday evening. Several cables snapped during maintenance work on the bascule bridge snapped on Friday.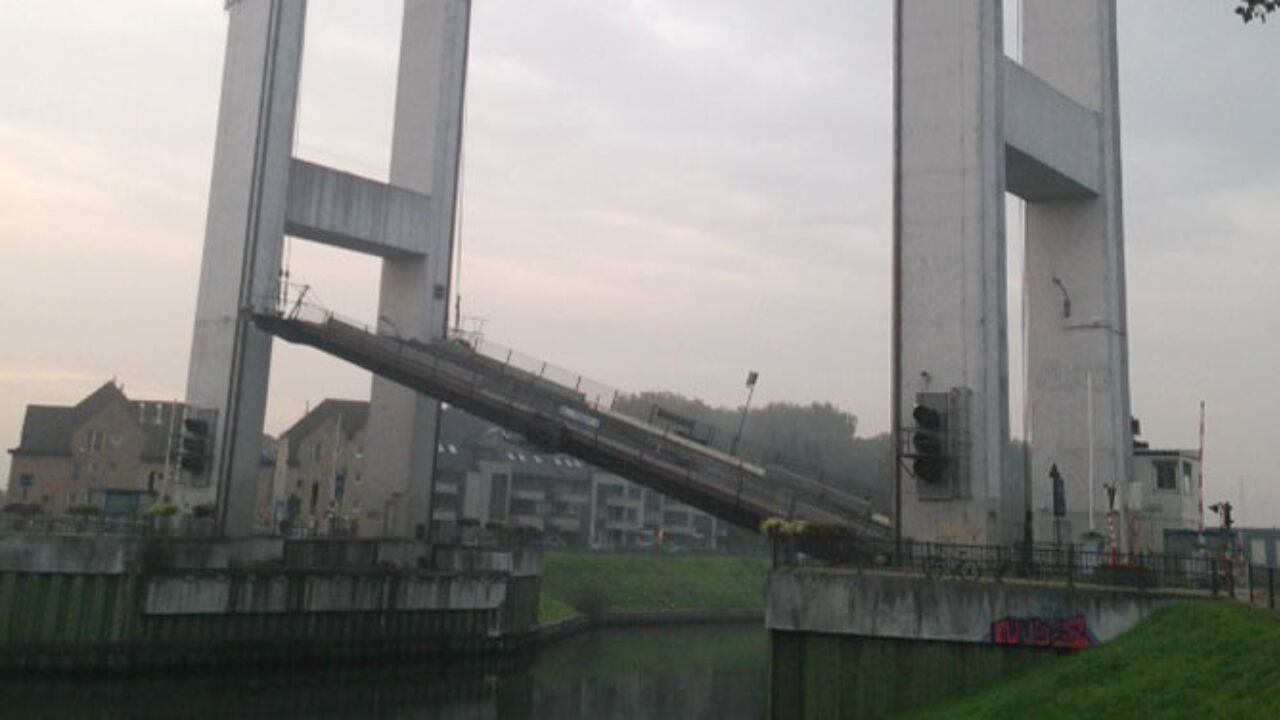 The part of the deck of the bridge was under water for a time rendering traffic impossible on the Brussels-Schelde Canal. Road traffic that would normally use the bridge is being diverted until the bridge has been repaired.
It is not yet clear what went wrong. The Mayor of Willebroek Eddy Bevers (Flemish nationalist) told the VRT that "The bridge had been closed for the weekend for resurfacing work, but no structural work was planned for the bridge.
Experts have visited the scene to find out what happened. Although no one was injured as a result of Friday's incident, there will be considerable traffic problems caused now that the bridge is out of use.
"We will talk to companies and schools in the area to work out a temporary solution while the bridge is closed."
A meeting was held on Saturday morning to discuss show to address the issues caused by the bridge being closed.