Farmers see price of apples and pears half
Belgian fruit farmers have been hit hard by the Russia's ban of imports of fruit from the EU. With the Russians no longer buying our fruit, there is over-supply on the European fruit market. The financial daily 'De Tijd' reports that this has led to a halving of the amount Belgian fruit farmers receive for their apples and pears during the harvest period.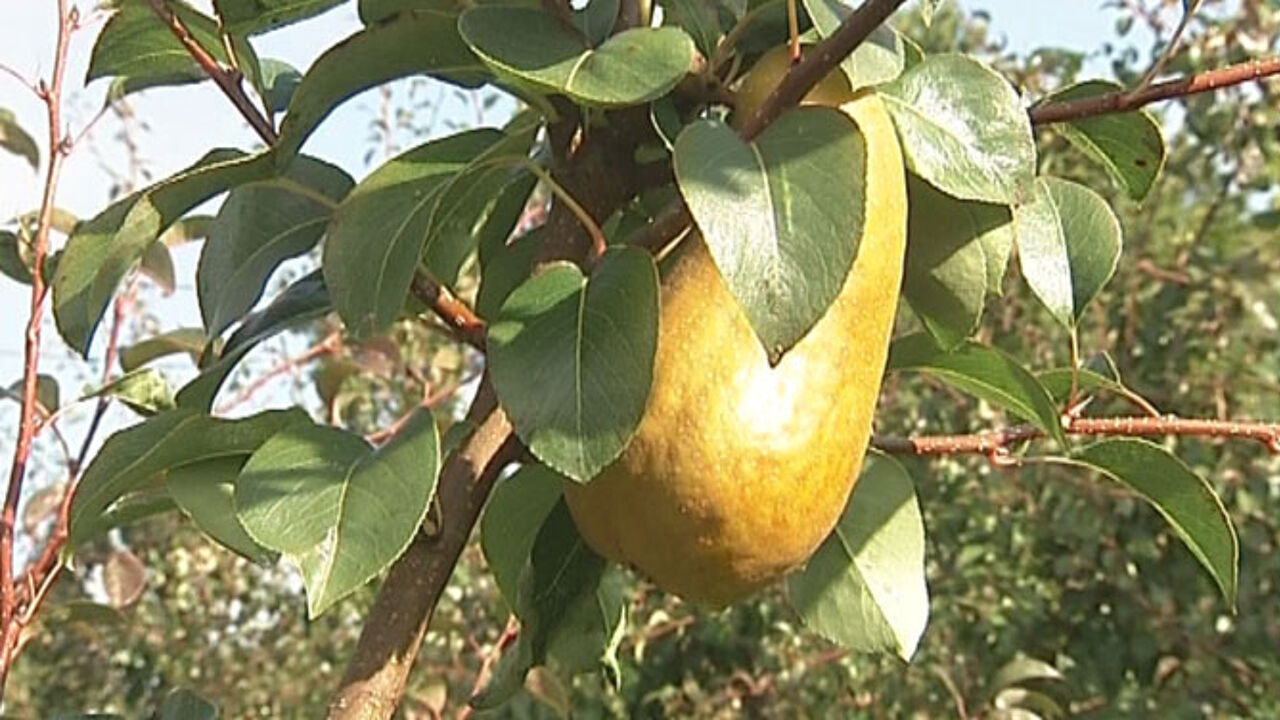 Christian Gustin of the Belgian Fruit Auction in Sint-Truiden (Limburg) told the paper that "As a result of the crisis with Russia, prices have fallen to levels that we have not seen in 10 years.
Producers now receive less than half of what they did for their apples and pears in the same period last year. On average fruit farmers are now getting 25 eurocents/kilo for their apples and pears. This is not enough to cover their costs.
The General Secretary of the Federation of Belgian Horticultural Auctions Philipe Appeltans told VRT radio news that there has been a fall in price of between 40% and 50% compared to same period in previous years.
A good harvest has combined with the Russian import ban to push prices right down.
"As regards pears the price drop is entirely due to the Russian ban. For apples it's a combination of not being able to export to Russia, not just from Belgium but from the whole of the EU, and the excellent harvest across Europe. There are simply too many apples available.