Kurds storm European Parliament
Several dozen Kurdish protesters have forced their way into the European Parliament building in Brussels. The Kurds are protesting to draw attention to the plight of the Kurdish people of Northern Syria that are now under attack by the forces of the fundamentalist Islamist group IS.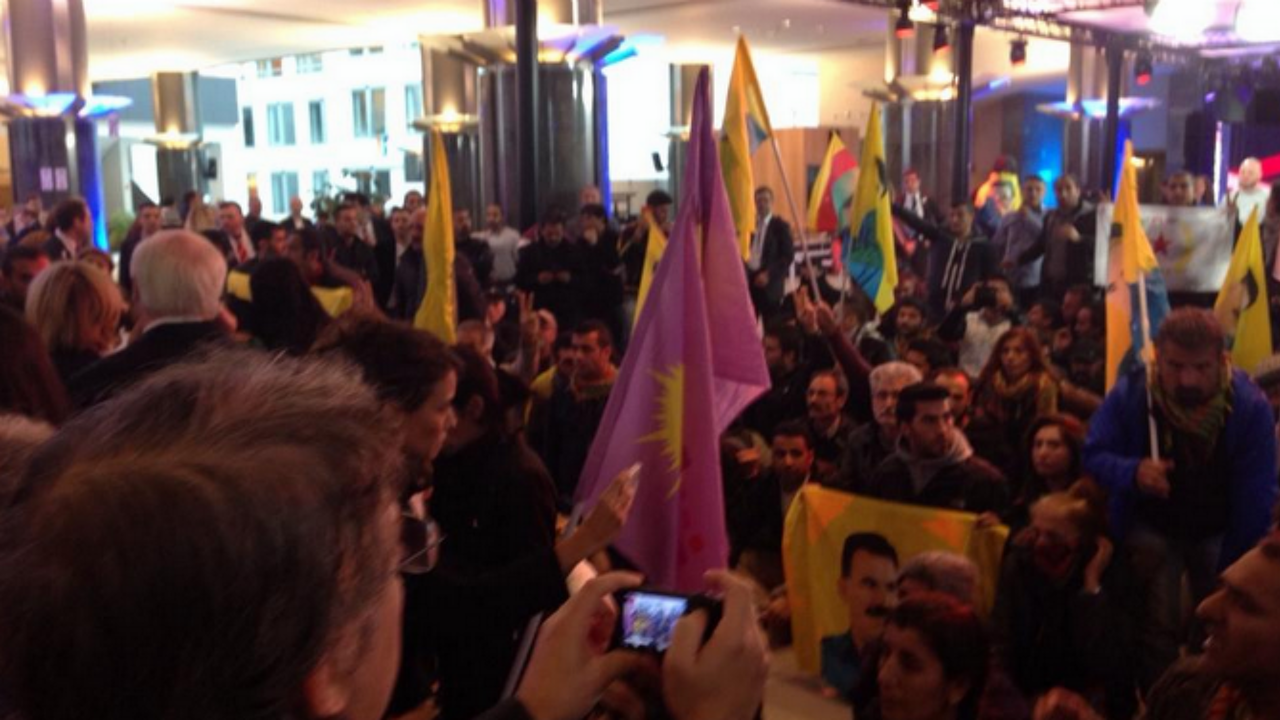 The Kurdish community in countries across Europe is uneasy about the situation in Northern Syria, where Islamic State (IS) forces have already taken over parts of the city of Kobani.
The protesters' spokeswomen Sibel Ceylan told journalists that
"300,000 Koerden, Christians and Arabs in the canton of Kobani are threatened."
"The international community is carrying out bombing raids in Iraq, but there hasn't been any intervention at all-in Syria. The Kurds should be given more military support to held them defend their selves against IS. The civilian population also urgently needs help", Ms Ceylan added.
Around 60 protesters have forced their way into the European Parliament, a further 300 are demonstrating outside the parliament building. On Monday Kurds held demonstrations in several European cities, including the Dutch capital The Hague, where they forced their way into the Dutch parliament building.