The two men that led the talks on the formation of a new federal coalition, Kris Peeters (Flemish Christian democrat) and Belgium's next Prime Minister Charles Michel (Francophone liberal) have reported to King Filip on the successful conclusion of the coalition talks. They filled the Belgian monarch in about the new coalition agreement that was reached on Tuesday evening between the Flemish and Francophone liberals, the Flemish Christian democrats and the Flemish nationalists.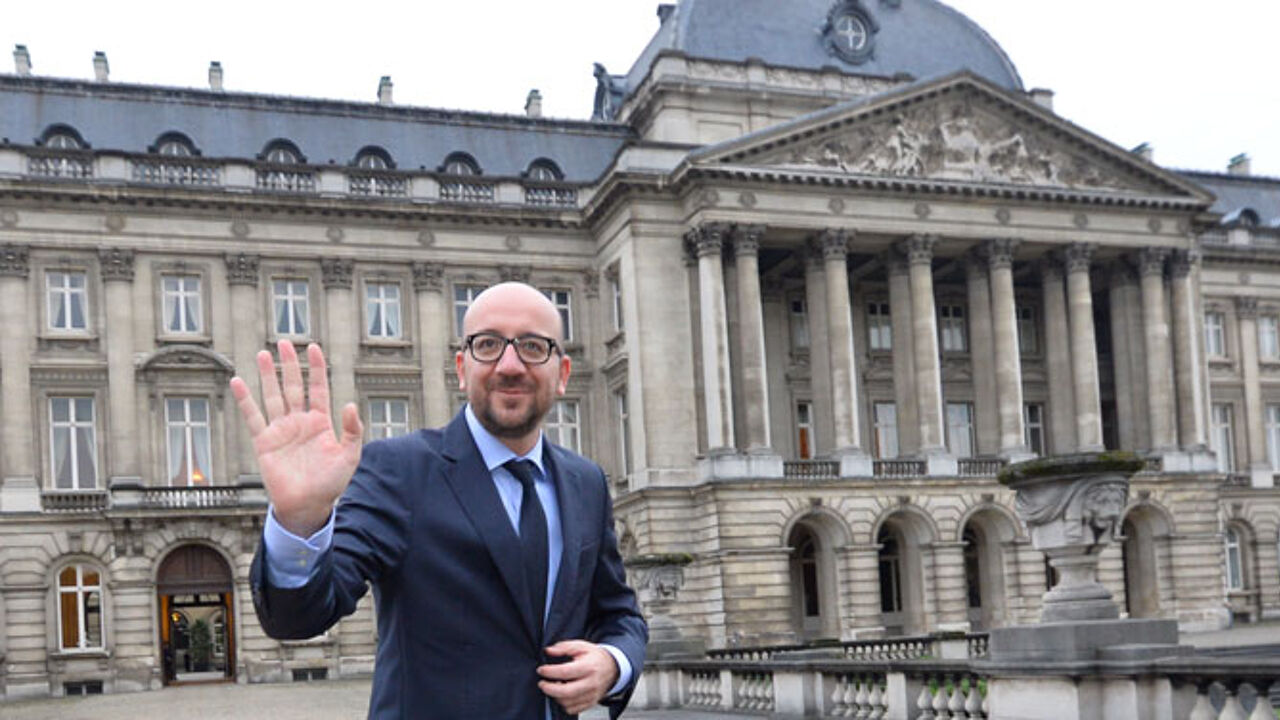 After the meeting it was announced that the new government will be sworn in on Saturday. Future Prime Minister Charles Michel arrived at the Royal Palace at around 8:30am.
He said that he was pleased with the coalition agreement and that it would provide Belgium with stability over the coming years.Mr Peeters arrived a quarter of an hour later and gave no comment.
King Filip was the first person outside the negotiations to read the coalition agreement. The rest of us will have to wait until later on Wednesday, when the party leaders will hold press conferences.
Mr Peeters and Mr Michel will stay on as so-called "Co-formateurs" until the names of the ministers in the new Federal Government are known.
14 Minister and 14 Secretaries of State
The Federal Government contains an equal number of Flemish and Francophone ministers (7 each).
The Francophone liberals will provide the Prime Minister (Mr Michel) and 6 other ministers. One is these is likely to be the current Foreign Minister Didier Reynders.
The Flemish nationalists will provide 3 minister and two Secretaries of State. The name of Jan Jambon is being muted as the new Minister of the Interior.
The Flemish Christian democrats will get two ministers and one Secretary of State. Co-formateur Kris Peeters will be one of the Christian democrat ministers in the new Federal Government.
The Flemish liberals will provide two Ministers. These are likely to be Alexander De Croo and Maggie De Block.
The Flemish liberals and Flemish nationalists are to hold congresses tomorrow evening to put their participation in the new federal coalition and their candidates for ministerial posts in the new federal government before the rank and file.