Four yeses for a brand new coalition
As is the custom in Belgium the four parties entering the new Belgian government staged party conferences last night in order to gain the backing of their rank and file. In the event the outcome was never in doubt with all parties backing the new government.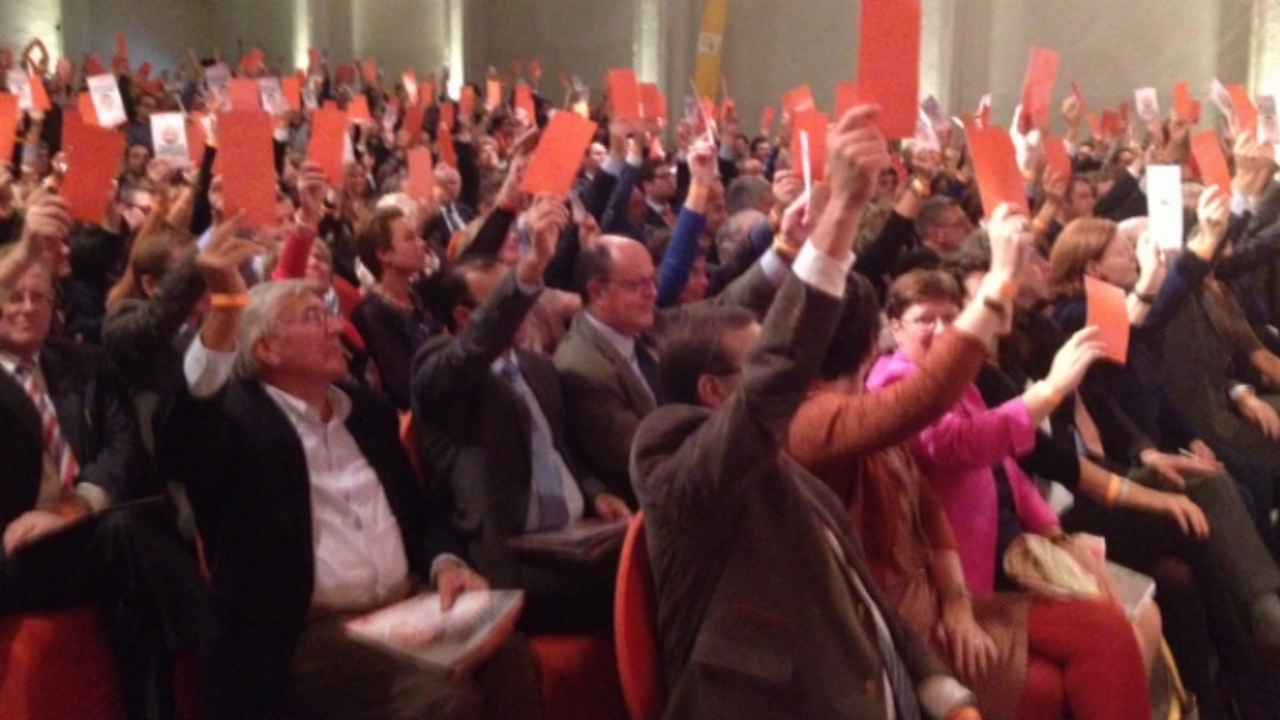 The Francophone liberals were the first party to endorse the new coalition of Francophone liberals and Flemish nationalists, Christian democrats and liberals. Francophone liberal Charles Michel will head the new coalition. The MR party is taking a chance. They are the only Francophone party in the coalition that does not possess a majority in Francophonia and will face fierce opposition from all other Francophone parties. In return they will fill half the government's seats at cabinet as language parity is required in the federal cabinet.
The MR gave unanimous backing to the government. Mr Michel told conference that they were the only Francophone party taking its responsibilities.
At Flemish sister party Open VLD there was less unanimity, but the Flemish liberals still voted overwhelmingly in favour of government.
Several Christian democrat delegates voted against participation. Others abstained, but the CD&V still found a majority to support the new coalition. The Flemish Christian democrat party that is itself a broad coalition is seen as the most centrist of all the centre-right parties taking part and will be heavily under fire from opposition parties on its left flank.
Belgium's biggest party, the Flemish nationalist N-VA, was the last of the four to give its blessing to the new coalition.