Post-election blues for N-VA and liberals
Opinion research conducted by the Flemish public broadcaster VRT and the daily De Standaard shows that support for the Flemish nationalist N-VA party among Flemings has dropped below 30%. The poll is the first of its kind to be conducted since the general election in May and the installation of a centre-right Flemish government. The Flemish liberals too represented both in the Flemish and federal government have lost ground.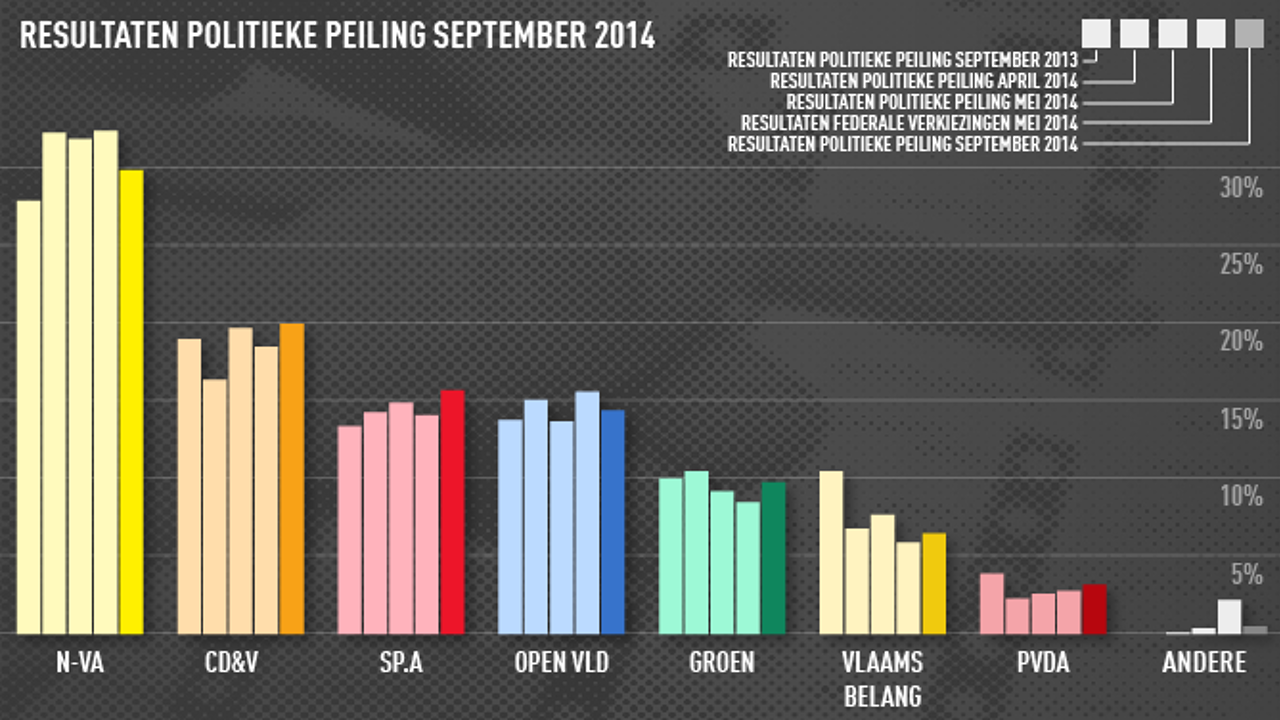 VRT's political editor Fabian Lefevere notes that it's rather exceptional for the winners of a general election to lose ground so soon after a poll. A drop in support of 2.5% was recorded for the N-VA and that is too small to be statistically significant and to forecast an electoral blow for the N-VA.
The poll was conducted at the end of September at a time when the new Flemish government's austerity measures were very much in the spotlight. The Flemish liberals lose 1.2% and become smaller than the Flemish socialists. The parties on the right of the coalition may be getting most of the blame for the government's cost-cutting drive.
Voters seem to have rewarded the Flemish Christian democrats for their eagerness to resist the cuts. Outside the government the left wing socialists summersault over the governing liberals reversing their positions at the general election.
The new Flemish government can only count on the support of 51% of the electorate, while at 54% confidence in the new Flemish Premier Geert Bourgeois (N-VA) isn't much higher. Just before the election 73% of Flemings had confidence in the last Flemish Premier, Kris Peeters, though confidence is often something that has to grow.