European social-democrats "very concerned"
The Social-Democrat Group Leader in the European Parliament Gianni Pittella has said in a statement issued on Wednesday that he is "extremely concerned about the presence in Belgium's Federal Government of "A Secretary of State and a Minister that openly visit former Nazi-collaborators and associations that represent them".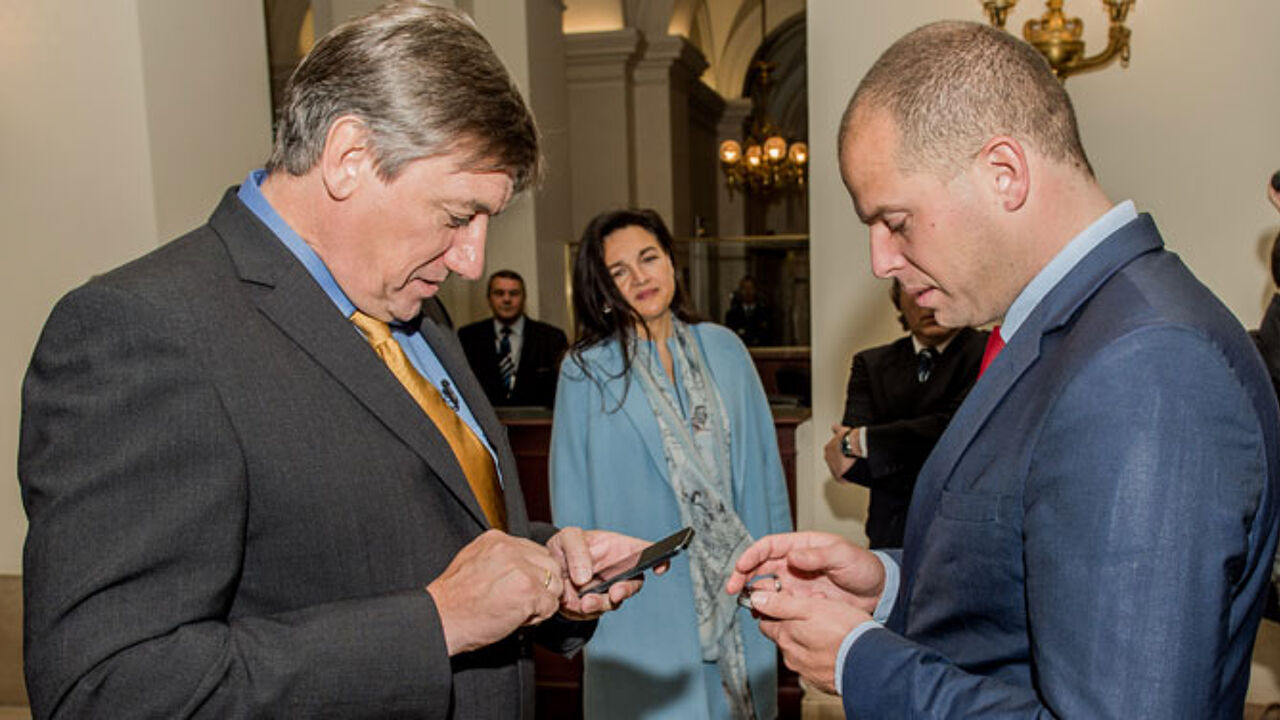 "The presence of these individuals in the Belgian government and them having responsibility for delicate policy areas such as home affairs and asylum and migration is a particularly worrying development. The absence of strong response from Prime Minister Charles Michel (Francophone liberal) only serves to strengthen our concerns", Mr Pittella said.
Pittella was reacting to a newspaper interview in which Belgium's new Minister of the Interior Jan Jambon said that he could understand the motivation of some of those people that collaborated with the Germans during World War II.
On Tuesday it was revealed the Secretary of State responsible for asylum and migration Theo Francken, along with other prominent members of the Flemish nationalist party N-VA from Flemish Brabant and Brussels, had attended a reception given for the 90th birthday of the former Senator Bob Maes.
The reception was also attended by the liberal Mayor of Mr Maes home town of Zaventem Francis Vermeiren, who presented the former Senator with a birthday gift. During the occupation Bob Maes was a member of the VNV and the Flemish-National Socialist Youth.
In 1944 he handed himself into the police and was held in custody for a year before a court ruled that he should be stripped of his political and civil rights. He set up and led the Flemish Militant Organisation that acted as security during the many Flemish nationalist demonstrations of the 1960's. Bob Maes disbanded the Flemish Militant Organisation in 1971. He served as a senator for the now defunct Flemish nationalist party Volksunie from 1971 to 1985.
Mr Pittella goes on to say that "Belgium has always been a committed defender of democracy and the values on which Europe was founded. This is why we hope that the new government will be as diligent in its defence of democratic values as Louis Michel (the former EU Commissioner and father of the current Prime Minister Charles Michel) was when Jörg Haider's nationalist party gained power in Austria".