Princess Astrid only allowed two yearly trade missions
Princess Astrid will only be allowed to go on two - instead of the usual four - trade missions this year. According to press reports, the Flemish government decided to halve her workload. Wallonia and Brussels reluctantly agreed, it can be heard.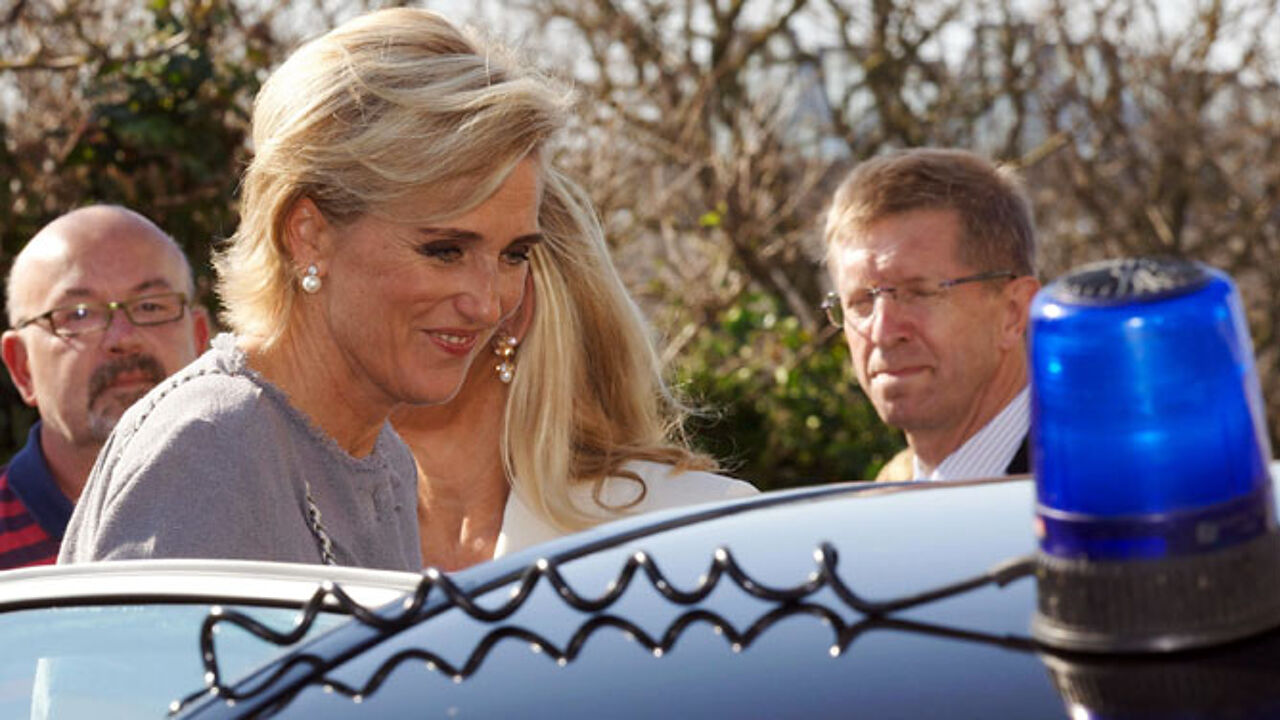 BELGA/DESPLENTER
This summer, the Flemish government decided that they would only fund two royal trade missions a year. Wallonia and Brussels initially plead to keep the original number, but both regions have now agreed to the decision made by Flanders, it is reported by the dailies Gazet van Antwerpen, Het Belang van Limburg and Het Nieuwsblad. This news was revealed during the last board meeting of the Belgian Foreign Trade Agency.
The trade missions are organised by the Belgian Foreign Trade Agency in cooperation with the regions. The yearly budget for these missions averages nearly 5,5 million euros. Half of this budget is provided by the federal government. Flanders invests 1,6 million euros, which is twice as much as Wallonia and 7 times as much as Brussels.