Michel I receives go-ahead: "The work can finally begin"
The new federal government led by Prime Minister Charles Michel has received the backing of the Chamber of Representatives in the confidence vote. The federal MP's needed 30 hours of debate before the vote could be concluded. 84 members voted in favour of the new government, 58 voted against and one person cast a blank vote.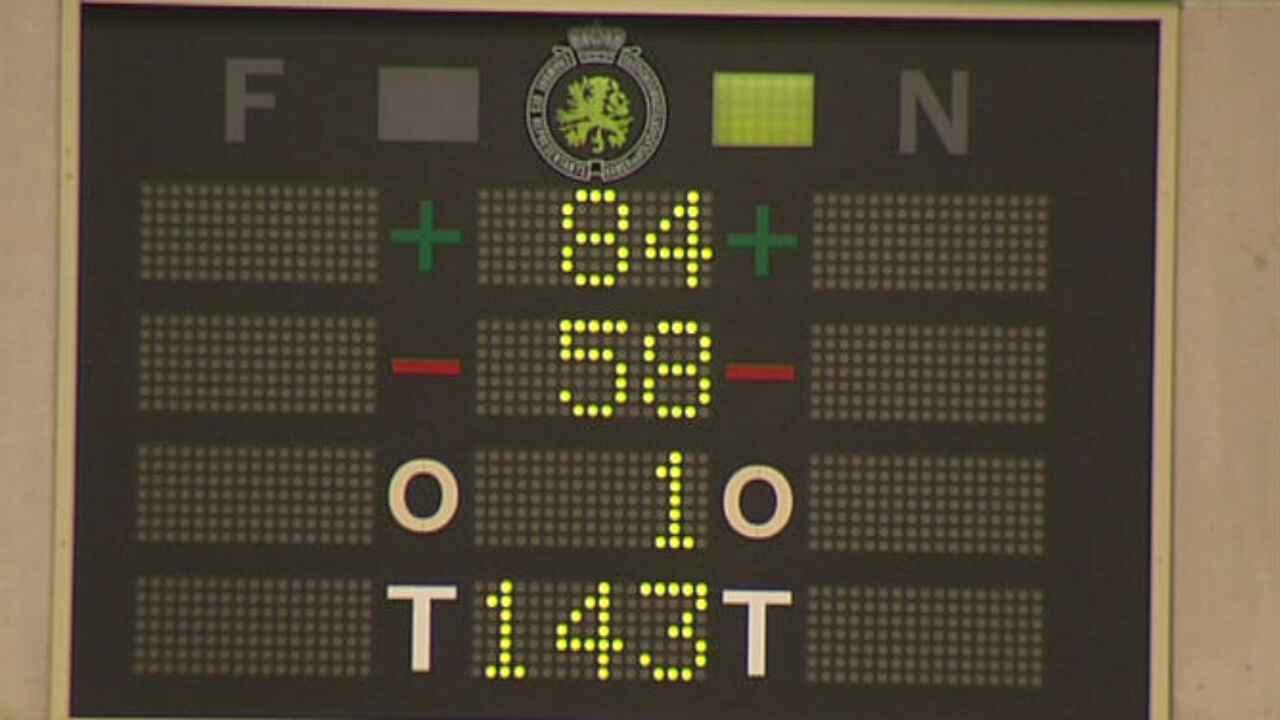 "This government has the backing of the Chamber of Representatives", concluded Parliament Speaker Siegfried Bracke (N-VA) after the vote. The members of the four coalition parties treated him to applause. Prime Minister Charles Michel (Francophone liberal) tweeted that "the work can finally begin".
The vote of confidence had been preceded by two days of intense debate. These were very lively, with the leftist-green opposition raising objections about the proposed socio-economic reforms. "Will these measures lead to extra jobs in the end?"
The Francophone socialist Laurette Onkelinx (PS) was very critical towards the Francophone liberals (MR), the only Francophone party in the so-called Swedish coalition. "You're obviously hurt about being in the opposition after all these years," answered Francophone liberal Denis Ducarme.
The Flemish Nationalists (N-VA) were not spared either, after a statement made by Theo Francken, Secretary of State for Asylum and Migration, on Facebook. He posted a status three years ago questioning the "added value" of Moroccan, Algerian and Congolese immigrants. Last weekend, he also attended the birthday party of VMO founder Bob Maes, a far-right Flemish organisation. His apologies will do for the opposition Flemish socialists, but not for the Francophone socialists who continue to demand his resignation.