Defour spares Anderlecht's blushes
In the early kick-off game between KV Mechelen and Sporting Anderlecht, KV Mechelen started the strongest. Malinwa took the lead on 21 minutes. This came just minutes after a Cissé shot that had been saved by Proto had appeared to go behind the line, but no goal was given.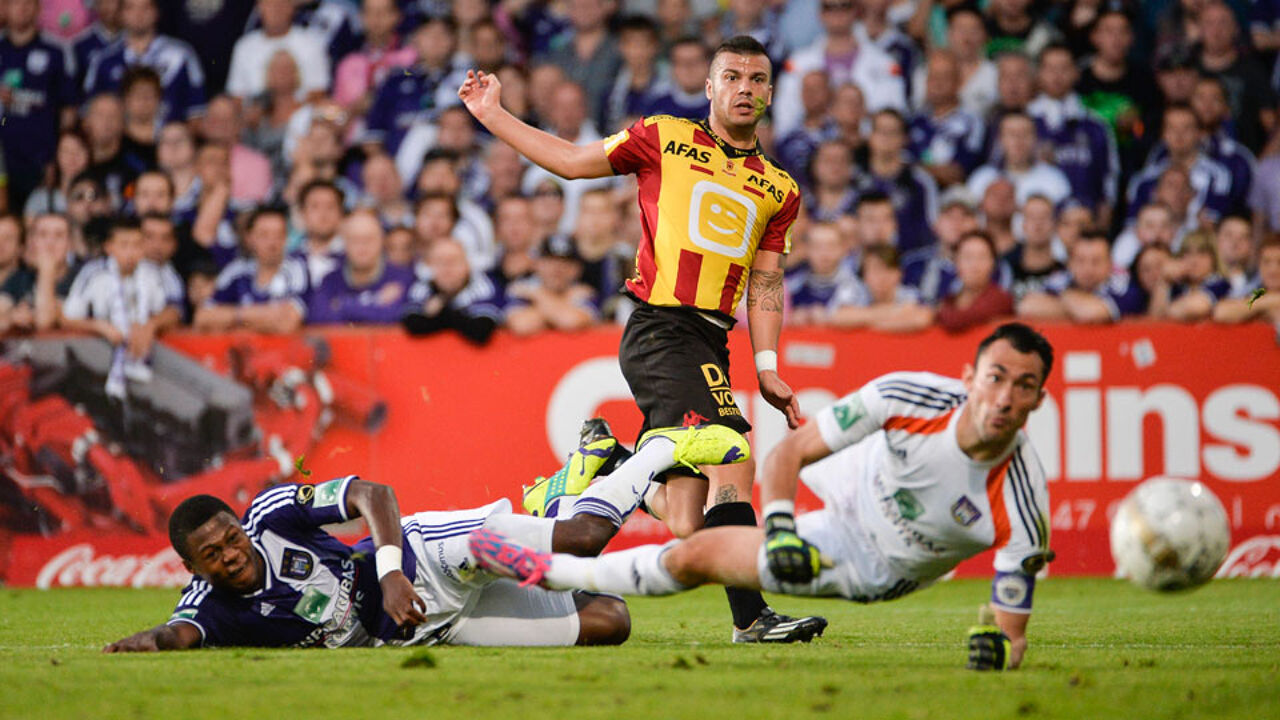 KV Mechelen had a host of chances through Veselinovic, Obradovic and Cordaro. However, the half ended just 1-0 in KV Mechelen's favour.
The second half saw an improved Anderlecht push forward. However, only good work from Proto denied KV Mechelen's Veselinovic from scoring Malinwa's second goal of the season.
Defour made equalised for Sporting Anderlecht on 62 minutes. The visitors could have gone ahead minutes from time had Rits not cleared Tielemans' shot from the line.
Anderlecht remains top with 23 points from 11 games. KV Mechelen is 8th with 14 points.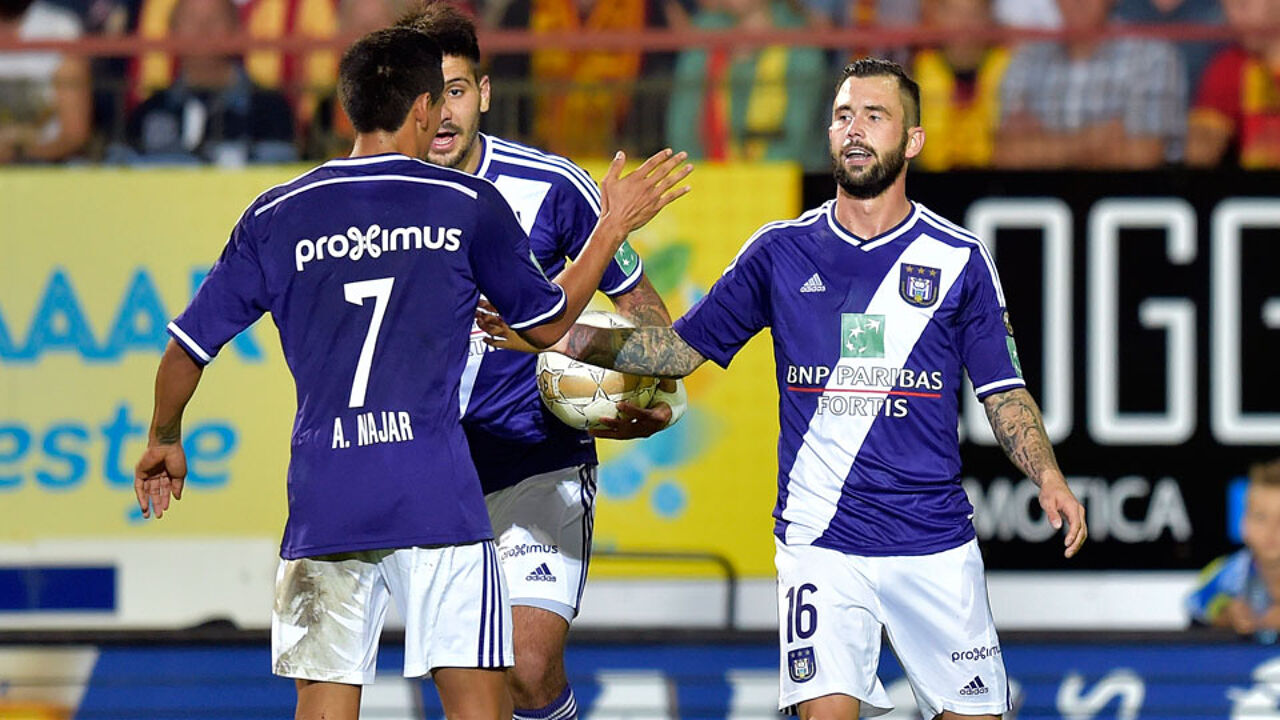 AA Gent throw away chance to close the gap
With Sporting Anderlecht only having drawn their game at KV Mechelen, AA Gent could have narrowed the gap at the top of the table to just two points.
Despite AA Gent starting as the stronger side, it was Charleroi that took the lead through Talnmont on 26 minutes. The Buffaloes equalised through Foket a minute before half time and the half ended all square.
This gave AA Gent fresh hope and there started the second half on the attack. However it was until the 81st minute that they took the lead through Raman.
The match seemed to be in the pocket for the Buffaloes. However, Tainmont's goal in the 4th minute of injury time made for a final score of 2-2. AA Genk is second in the table with 19 points from 11 games. Sporting Charleroi is 12th with 12 points.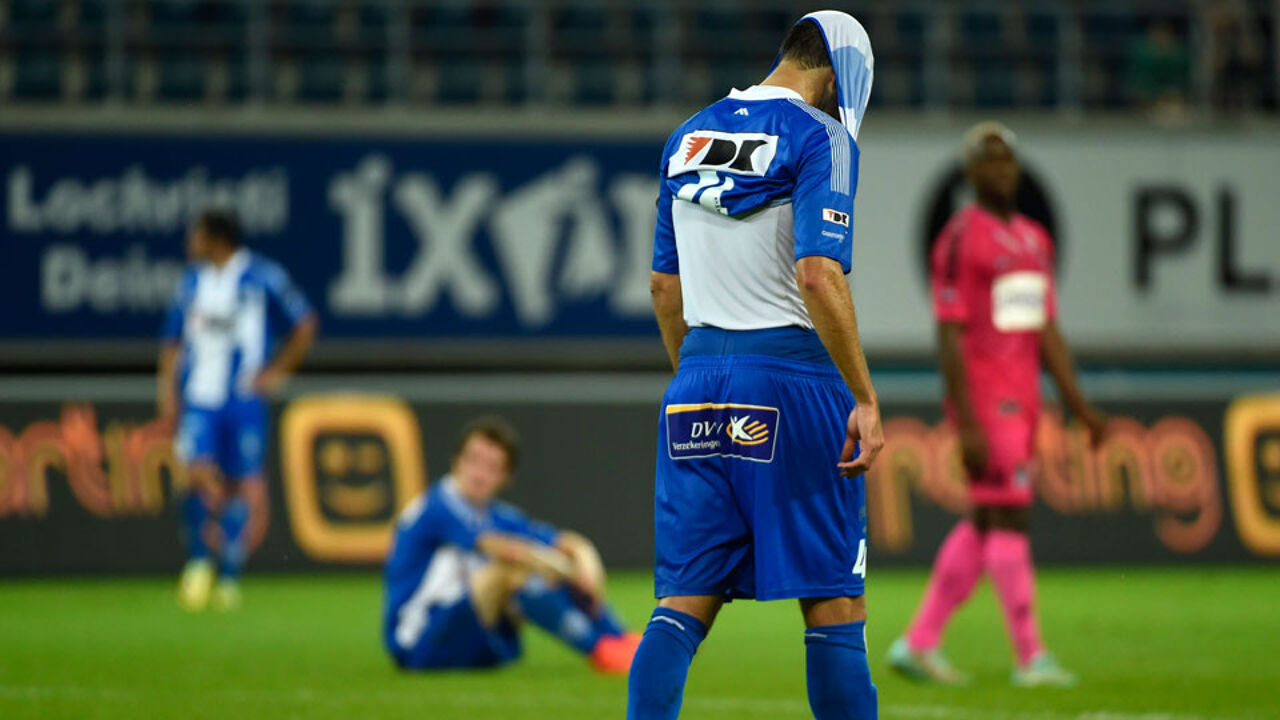 Wins for Lierse and KV Kortrijk
Cercle Brugge's change of manager doesn't seem to have done them any good. The West Flemings suffered a 2-1 home defeat at the hands of Lierse SK.
Cercle is now second to bottom with just 9 points from 11 games. Lierse SK moves up to 13th place with 12 points.
Lierse's goals came from Maslka (10 minutes) and Kelta (49 minutes, photo). Cercle's goal came from a Sukatu-Pasu penalty.
KV Kortrijk moves up to 6th place in the league after a 2-1 home win against Waasland-Beveren.
Both Kortrijk's goals came from Santini (8 minutes and the 3rd minute on injury time. Waasland-Beveren's goal came from an Edmond penalty on 64 minutes.