Storm grounds coastal tram
The Flemish local transport company De Lijn employed the micro-blogging website Twitter to inform passengers that tram services between the seaside resorts of Ostend and Nieuwpoort had been suspended yesterday as a result of the first storm of the autumn to hit Belgium. The remnants of hurricane Gonzalo buffeted the Flemish and Belgian coast with great intensity.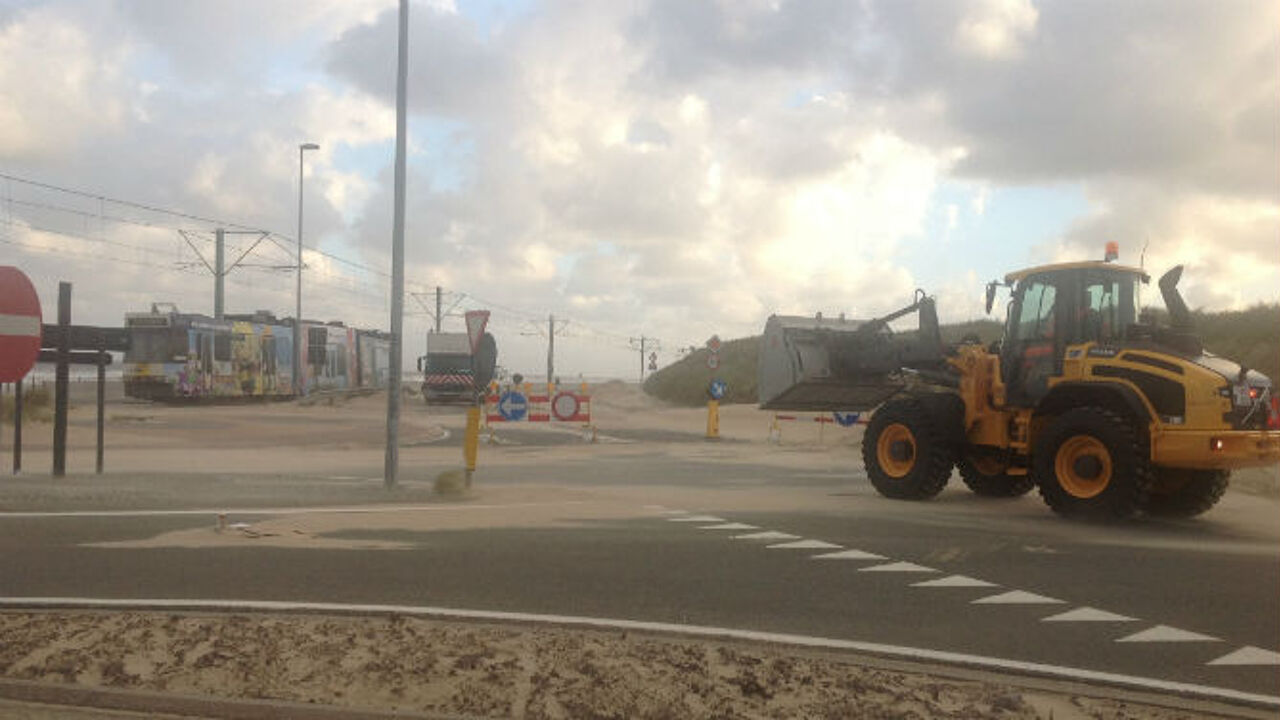 De Lijn stepped in after a coastal tram was derailed in the resort of Middelkerke. The derailed tram blocked the rails preventing further traffic. The tram probably derailed as a result of the sand that was swept up by the remnants of hurricane Gonzalo. The travelling public was not stranded, however, as the transport company deployed shuttle buses to bring people to their destination.
The tram company also released staff to keep the rails free of sand along the entire route.