West-Flemish farmer takes matters into his own hands
A farmer in Wijtschate, West-Flanders, has removed old war explosives from his fields by himself, with his own hands. He did this because he was impatient: he had called the army's bomb disposal squad DOVO, but they told him they only collect and destroy the things. The man next decided to take the risk to remove them from his field himself, despite an earlier scare.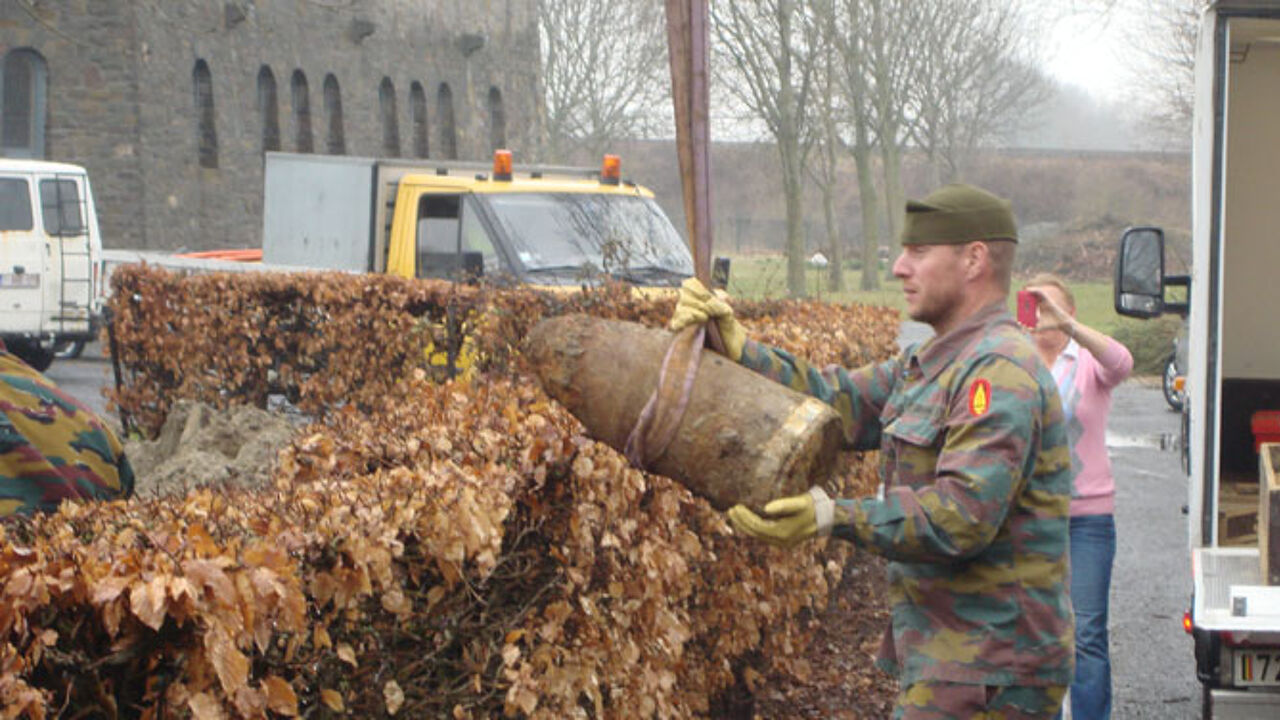 The farmer was constantly confronted with Great War explosives when he was ploughing one of his fields. He decided to solve the problem once and for all and to remove all explosives that could still be there, using a metal detector. He received unexpected help from a research team of Ghent University (UGent), which had chosen the area to map World War I sites as part of a bigger project. The researchers put markers on each spot where there could be something suspicious, using special scanning equipment.
The farmer contacted DOVO to have the bombs removed, but was informed that the bomb disposal unit comes to collect and destroy old bombs that have already been stored somewhere. He next decided to take action himself and remove the old explosives together with his father and brother.
This was despite having been intoxicated by a poisonous gas last week, when he came across an old bomb during the ploughing. It turned out to be a leaking phosgene bomb. The man was taken to hospital where he had to stay one night. It is said that this time, he discovered the same type of bomb, but also grenades and other war explosives. (photo: archive photo DOVO)