"Brave French and English soldiers stand by your side"
King Filip of the Belgians has paid tribute to his great-grandfather, King Albert I. The King was speaking at the Albert Monument in Ieper at a ceremony marking the centenary of the flooding of the IJzer Plain and the centenary of the start of the First Battle of Ieper.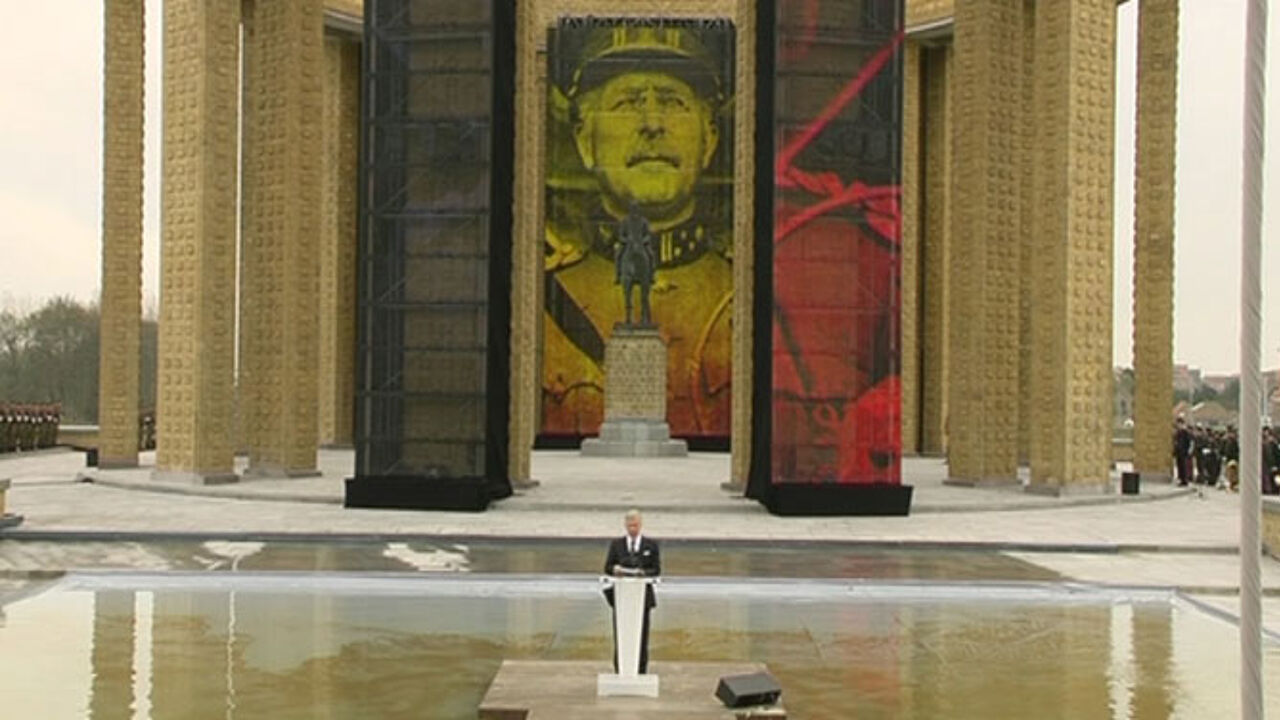 Speaking in Belgium's three national languages and in English the King paid tribute to King Albert I, who led the Belgian army at the front during the four war years. King Filip also spoke of the bravery of our soldiers in the trenches.
"The army succeeded in stemming the German advance. German superiority was clear, but for the commander King Albert there was no question of surrender."
The king also spoke the words uttered by his great-grandfather 100 years ago: "For two months now you have been fighting for the noblest cause, for your family and national independence. You stood alone. Today brave French and English soldiers stand by your side."
The king spoke of the opening of the sluices that stopped the German advance and his thoughts also turned to today:
"While cannon fire resounds elsewhere in the world, we accept the torch that our predecessors handed us, the torch of justice, dignity and peace."
King Filip was joined at Nieuwpoort by the German Chancellor Angela Merkel. Frau Merkel said it was a great honour for her to be allowed to address the ceremony: "Knowing what Germans did to Belgium in two World Wars, an invitation to speak here was not self-evident."