Standard punished for fans' bad behaviour
Standard de Liège is to be forced to play a match behind closed door and pay a 5,000 euro fine after the bad behaviour of their fans saw their home game against Zulte-Waregem be abandoned on 89 minutes. The Football Association also ruled that Standard have lost the match 2-1. Standard de Liège has lodged appeal against the ruling.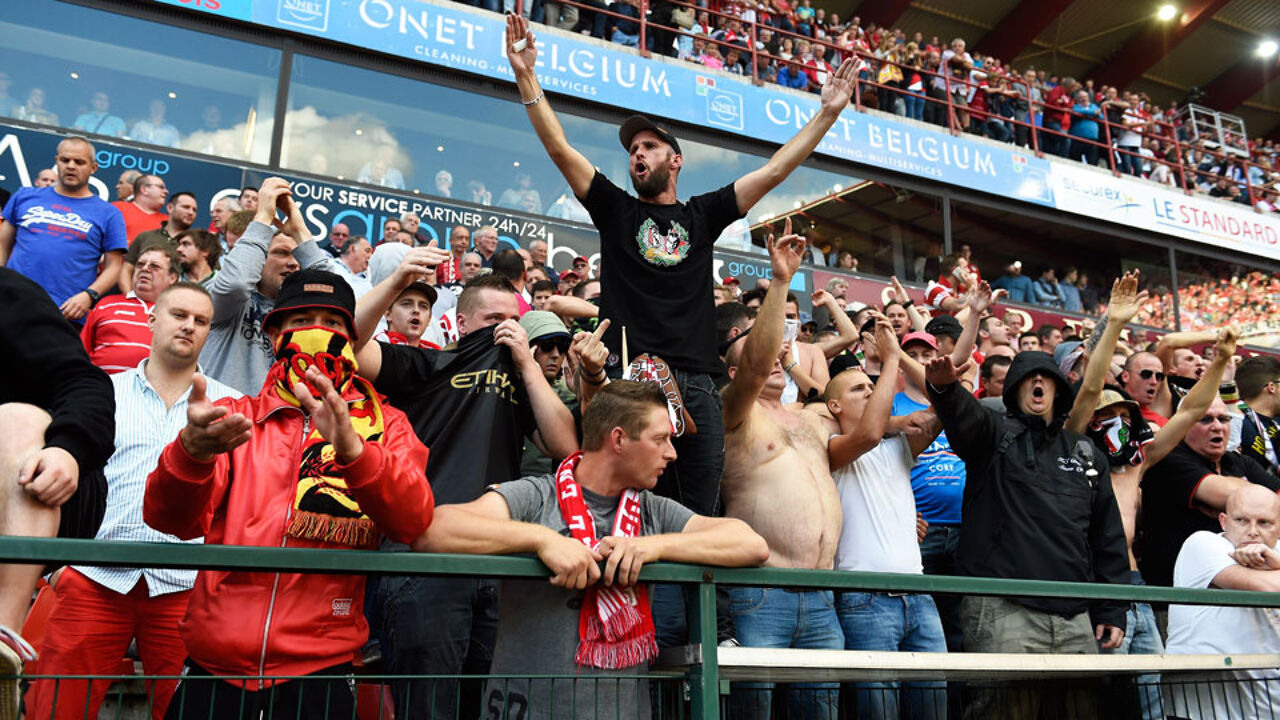 The match between Standard de Liège and Zulte Waregem on 19 October was marred by crowd trouble as Standard fans protested against the club's poor start to the season.
The match was stopped for 10 minutes during the second half after angry Standard fans stormed the main stand of the club's Maurice Dufrasne Stadium and through seating onto the pitch.
Although play was able to resume, the match referee Bart Vertenten decided that it should be abandoned on 89 minutes after missiles once rained down on the pitch and he was no longer able to guarantee the safety of the player and the match official.
Zulte Waregem was 2-1 up when the match was abandoned.
Standard already had a suspended sanction that had been imposed after crowd trouble in a league match against Sporting Anderlecht in 2012. The suspended sanction of playing one match behind closed doors will now be enforced.
As Standard has lodged an appeal with the Belgian port Tribunal the three points that Zulte Waregem would gain from the 5-0 victory have not been added to their points tally.
Only once the sport tribunal has ruled on the appeal will we know for sure whether the club will have to play a match behind closed doors.