With a little help from the ref
Racing Genk has moved up to second place in the Belgian First Division after beating Lierse SK 3-0 in a match that will be remembered for a number of debatable decisions by referee Wim Smet. In Tuesday evening's other game, a late goal by D'Haene salvaged a point for Zulte Waregem in their game against KV Mechelen.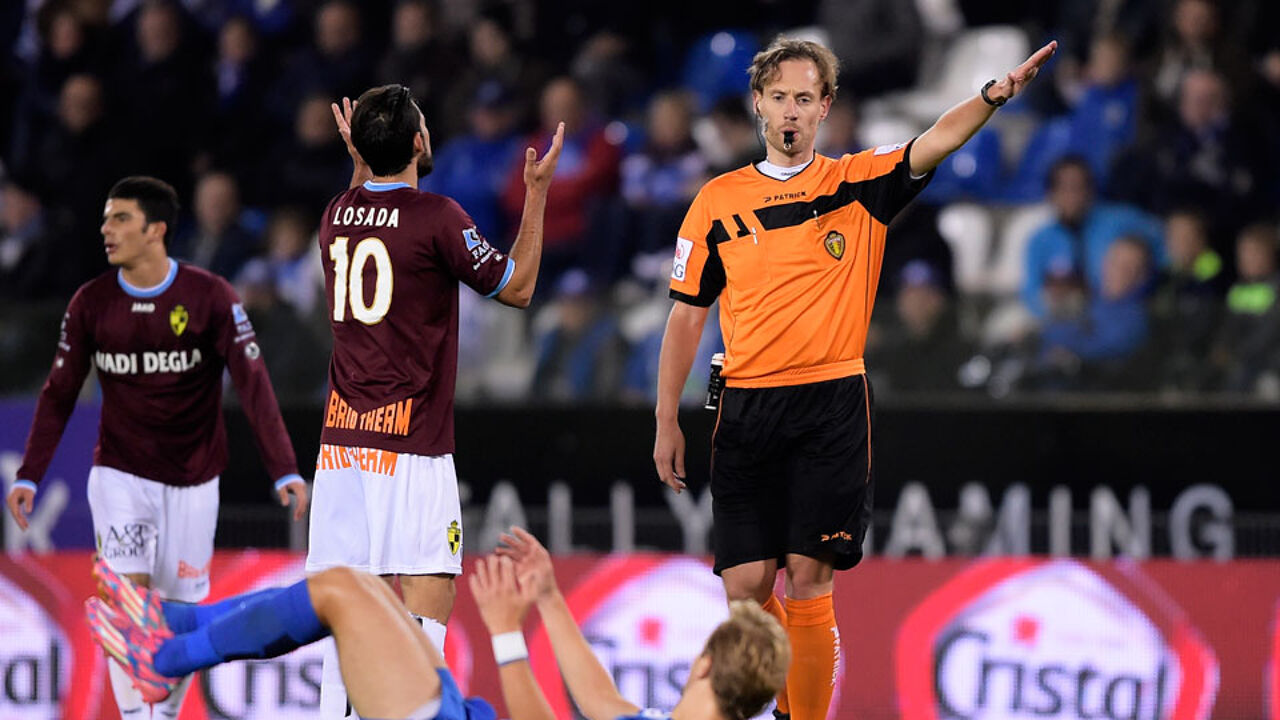 Racing Genk in are back in the title race thanks to a 3-0 home win against Lierse SK. The match referee Wim Smet played an important role a win that was achieved thanks to a dubious goal and the sending off of two Lierse players.
After an early chance for Genk's Buffel, the first half was finely balanced between both sides. Genk's opening goal from Kabesele on 33 minutes came something out of the blue.
The Lierse defence was unable to clear a Gerkens corner leaving the Congolese defender Kagé (photo) free to head the Limburgers one up.
Mautoukou (ex-Genk) had a great chance to put Lierse level just before half time, but it was not to be and the half ended 1-0 in Genk's favour.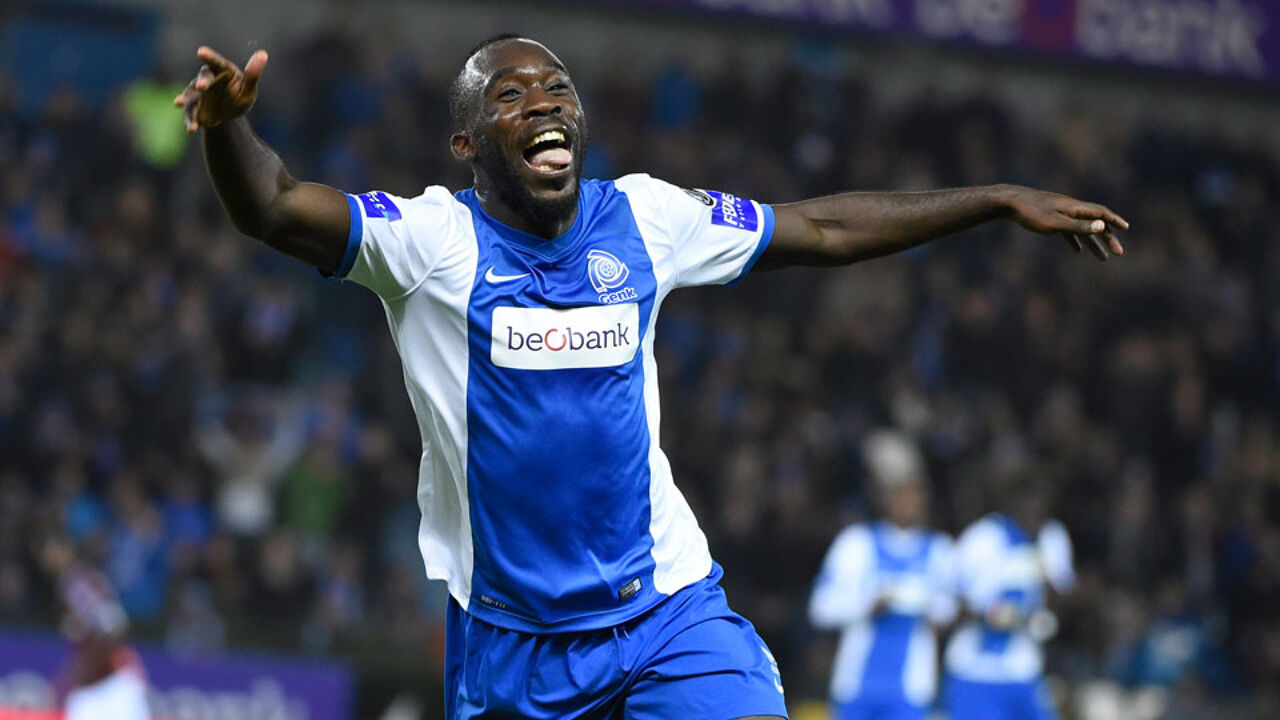 Two red cards in 5 minutes
Racing Genk when all out to increase their lead early in the 2nd half. However, there efforts at goal failed to pose any danger for Lierse.
However, a Kagé shot that hit the bar and landed a metre in front of the goal was adjudged to be a valid goal by the match referee Raf Smet and Genk was 2-0 up on 67 minutes.
There was more to come as Lierse's Ngawa and Traore were both given red cards for their second bookable offences of the game of 76 and 81 minutes respectively. Down to just 9 men and 2 goals down with just 10 minutes to go there was little Lierse could do to stave off defeat.
A furious Lierse Coach Stojanovic and his assistant (photo) were sent to the stands.
An 84th minute Buffel goal added insult to injury for Lierse SK.
The result sees Racing Genk move up to second place with 22 points from 13 games.
This could change depending on the results of Wednesday and Thursday evening's First Division games. Lierse SK is 14th with 12 points.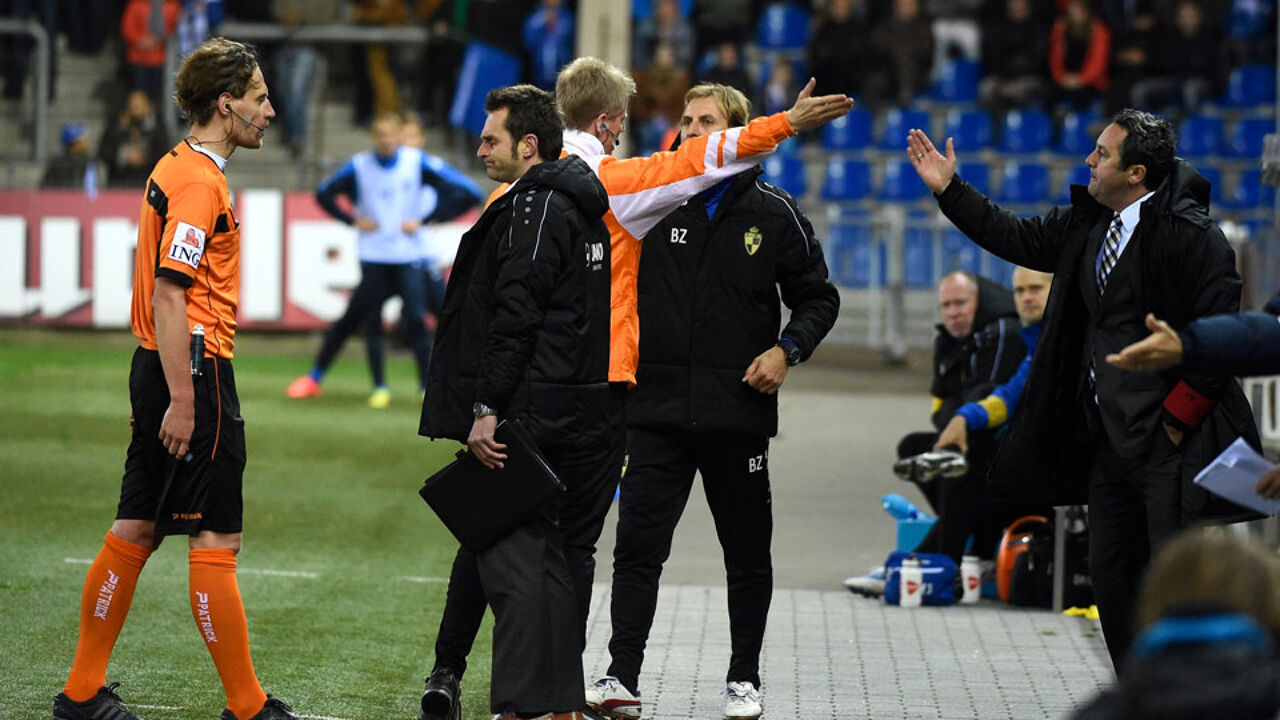 D'Haene saves the day for Zulte Waregem
A 90th minute goal by Karel D'Haene was enough to provide bottom club Zulte Waregem with a much needed point.
In a first half that saw a wrongly-given penalty saved by the Zulte Waregem keeper Bossut, there were few if any chances at either end.
KV Mechelen was dominant in the second half and took the lead on 59 minutes through Delibor Veselinović (photo). KV Mechelen appeared to be heading for victory, but it was not be as D'Haene's 90th minute goal made for a final score of 1-1.
Zulte Waregem's Mendy was sent off in the 2nd minute of injury time. The result sees KV Mechelen move up to 7th place in the league with 18 points from 13 games. Zulte Waregem remain bottom with 7 points.