"Metro third biggest newspaper in Belgium"
The editor-in-chief of the free newspaper Metro is moving on. Arnaud Dujardin took his decision now that the paper has become the most widely read daily in the Belgian capital. With its two editions Metro is the third most widely read newspaper in Belgium as a whole.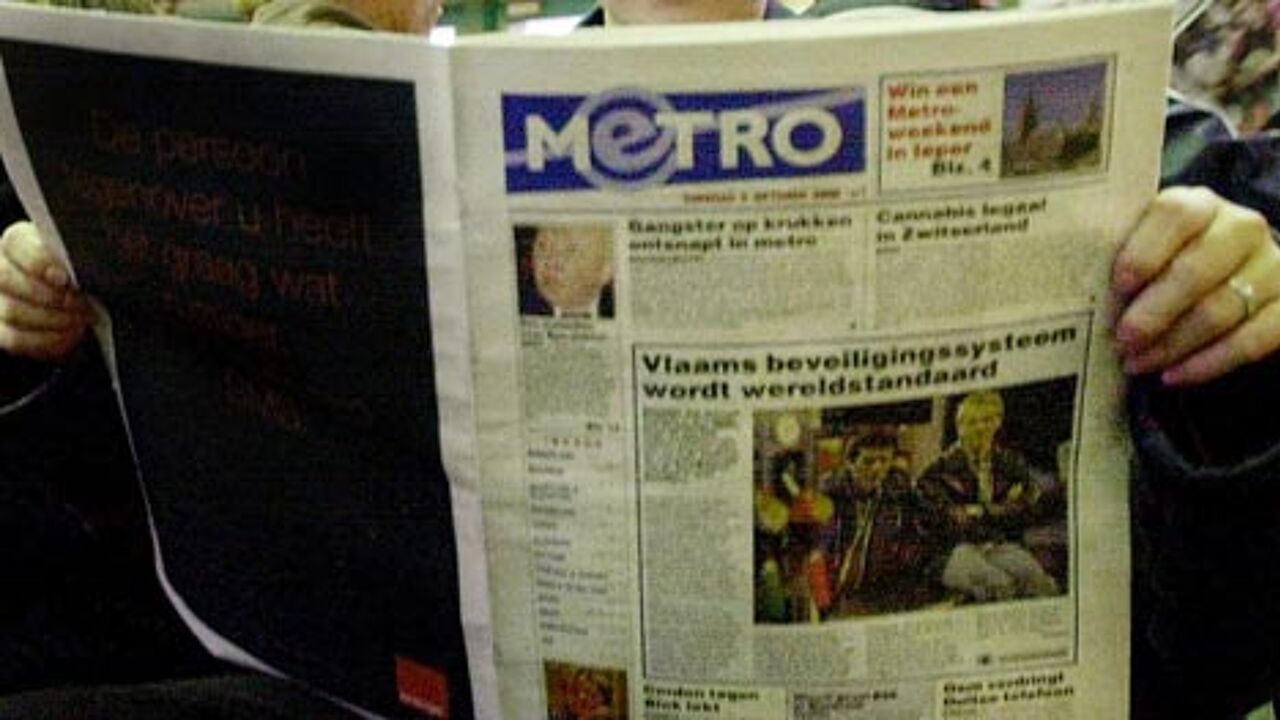 Arnaud Dujardin headed Metro in Belgium for nine years. The newspaper is free, widely available and is published both in Dutch and in French. It's also extremely popular among expats eager to learn a Belgian language.
Arnaud Dujardin: "I'm leaving the paper feeling proud about what I have achieved. With the help of a fantastic team Metro has become a free quality newspaper that has secured a place for itself in the Belgian media landscape. We reach 810,000 readers each and every day."
Monique Raaffels, the present Metro director will take over from Mr Dujardin.
Metro is published by Sweden's Metro International. It's available in 57 different editions worldwide. Metro International is the world's biggest publisher of freesheets.