New prison cells stand idle
New figures have revealed that up to 328 prison cells are standing empty. The figures published by the daily De Standaard relate to new prisons in Beveren (East Flanders) and Leuze (Wallonia).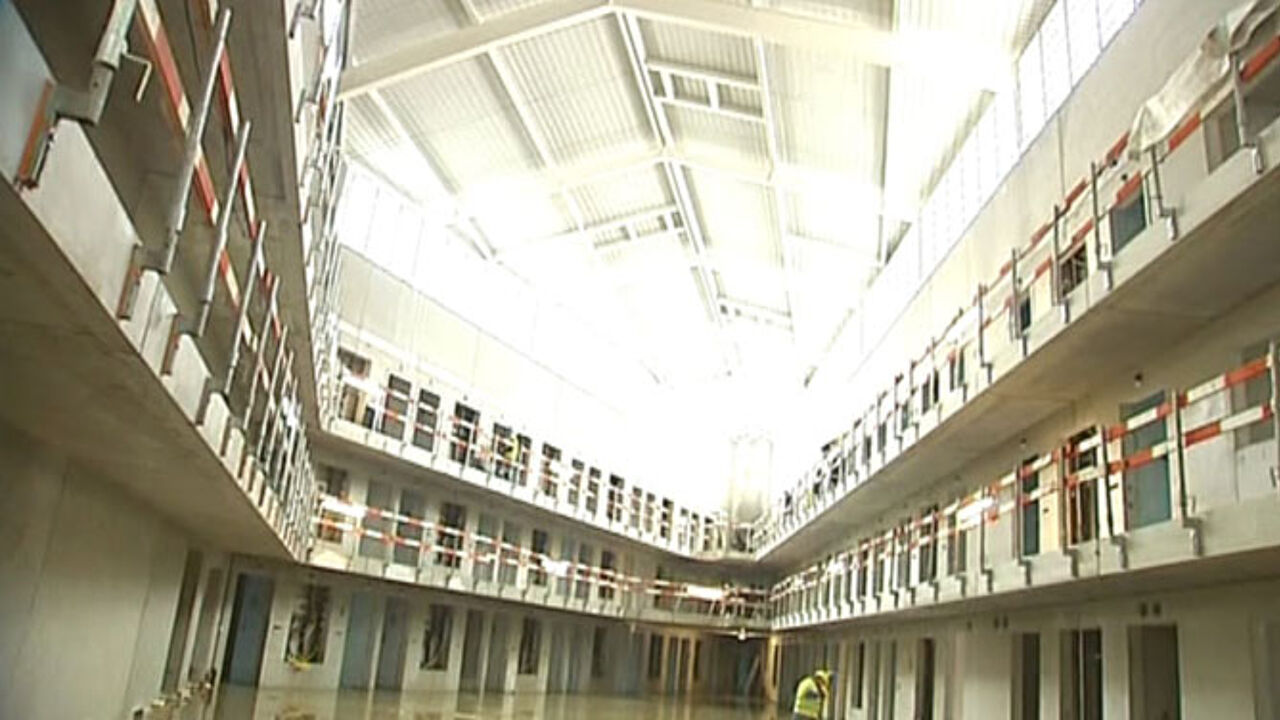 Beveren jail has room for a further 96 detainees, while in Leuze in Hainault Province there is room for an additional 232. The two jails are experiencing a shortage of staff and that has a knock-on effect on the number of inmates the prisons can cater for.
The prisons authority and the unions both blame the last Belgian Government for the predicament. Laurent Sempot, spokesman for the prisons authority, points to the fact that the last government decided on a recruitment freeze. He insists progress is being made: "The cells are being filled, but the prisons will be operational a little later than anticipated."
The 300 odd cells that will soon become available will be able to help address overcrowding in other jails. Union sources say that overcrowding has eased in recent months, but is still noticeable. Belgium still rents prison space in the Dutch penitentiary of Tilburg for Belgian prisoners. The contract runs until the end of 2016.
Filip Dudal of the Christian union warns that filling up the new jails is not going to plan: "We warned years ago that the Justice Department should start to recruit new staff for the new jails."
"Of course, the new prisons have to be filled in stages, but years ago we warned that recruitment should start on time. This isn't the fault of the present government, but of its predecessor. It happened for purely budgetary reasons."
Mr Dudal denies that there not being sufficient high quality candidates is not the problem: "There's a reserve of 3,000 people. Some have been waiting 2 years in order to take part in an exam. The problem is they're not recruiting."
The trade unionist says that a further 40 prison guards are needed in Beveren. In Leuze this is some 150.