Photo of the Day: Prussian guards attack Ieper
2014 marks the centenary of the beginning of the First World War. We will bring you pictures from 100 years ago on a regular basis - photos that were taken 100 years ago to the day on that particular day - to allow you to follow the Great War in pictures.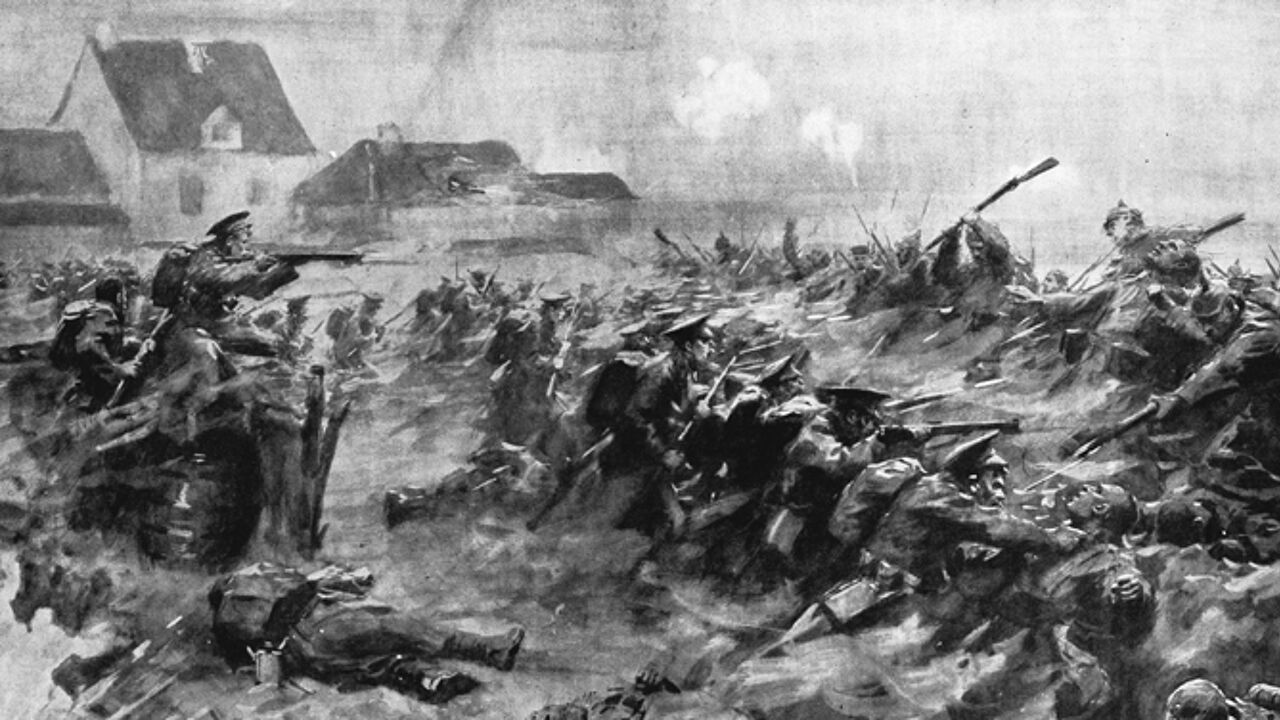 11 November 1914
Prussian guards attempt to conquer Ieper, but only manage to take some forest land, the Nonnebossen. The German Kaiser is on hand to enter the Flemish city, but dogged British resistance and French guns prevent this.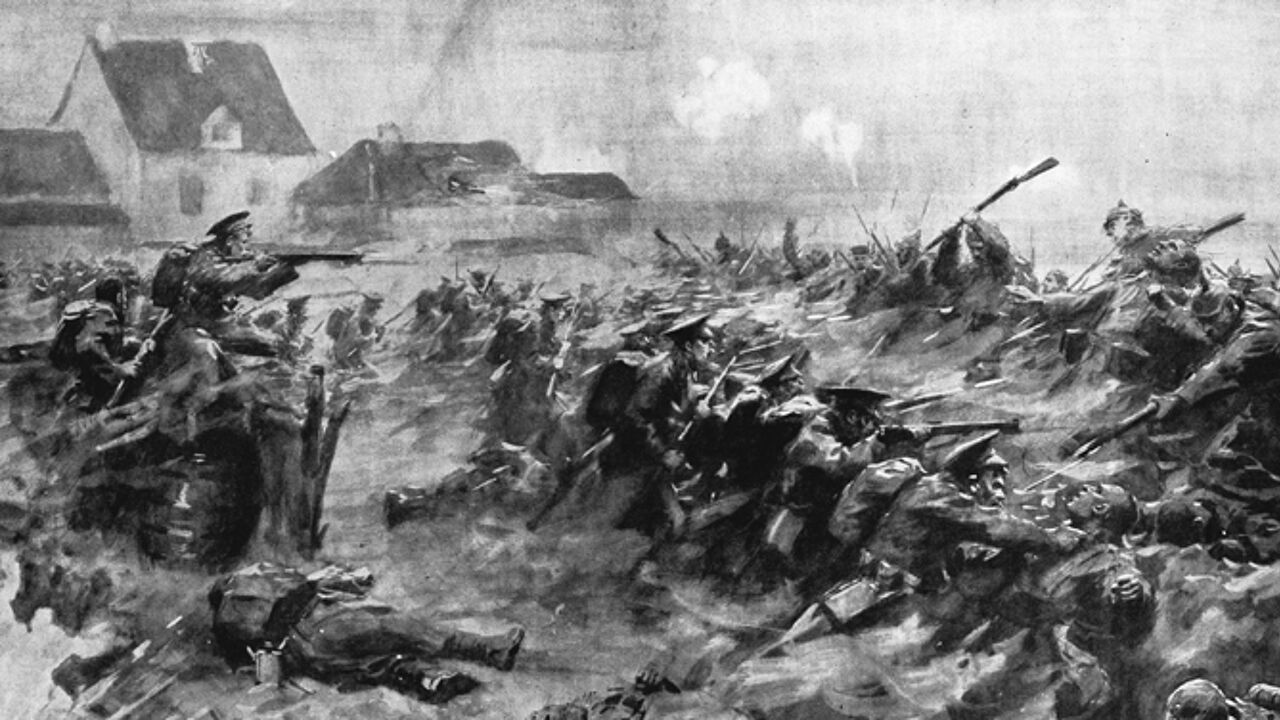 10 November 1914
Belgian troops try to overcome the cold in a dug-out (photo: Archief Defensie)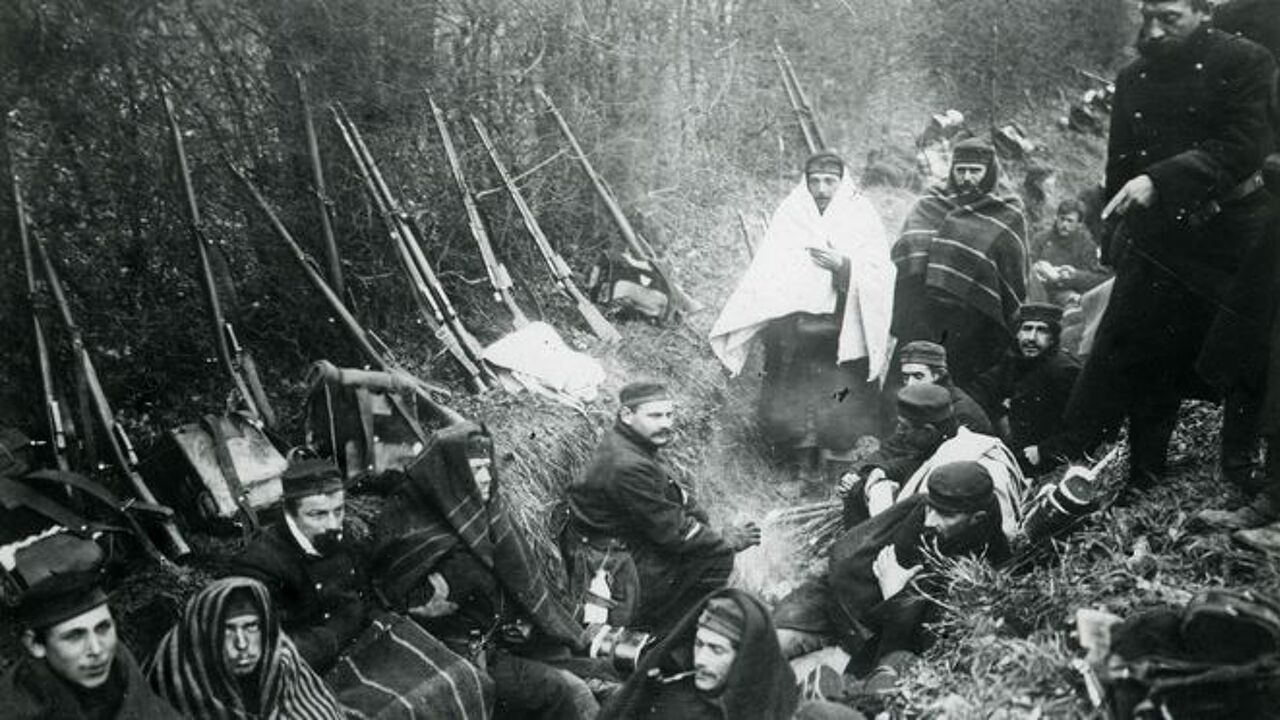 Beginning November 1914
A first American vessel carrying aid for the people of occupied Belgium arrives at the Dutch port of Rotterdam. Most of the aid consisted of food for the starving people of Belgium. It was taken to Belgium by barge arriving in the middle of the month.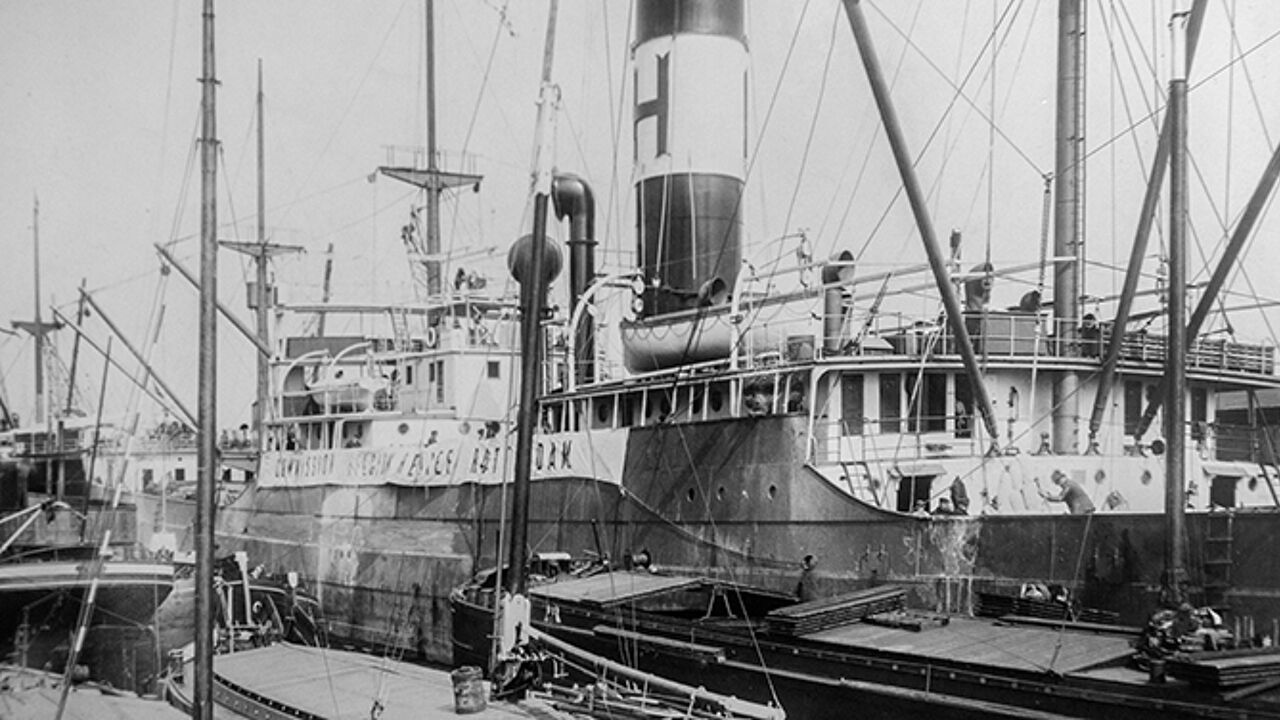 ©2014 brilk
8 November
German soldiers feed children in the city of Bruges. This type of photos was not uncommon and popped up on a more regular basis from October 1914. The aim was to brush up the reputation of the German army, which had been seriously dented by cruelties against civilians and barbaric acts in cities.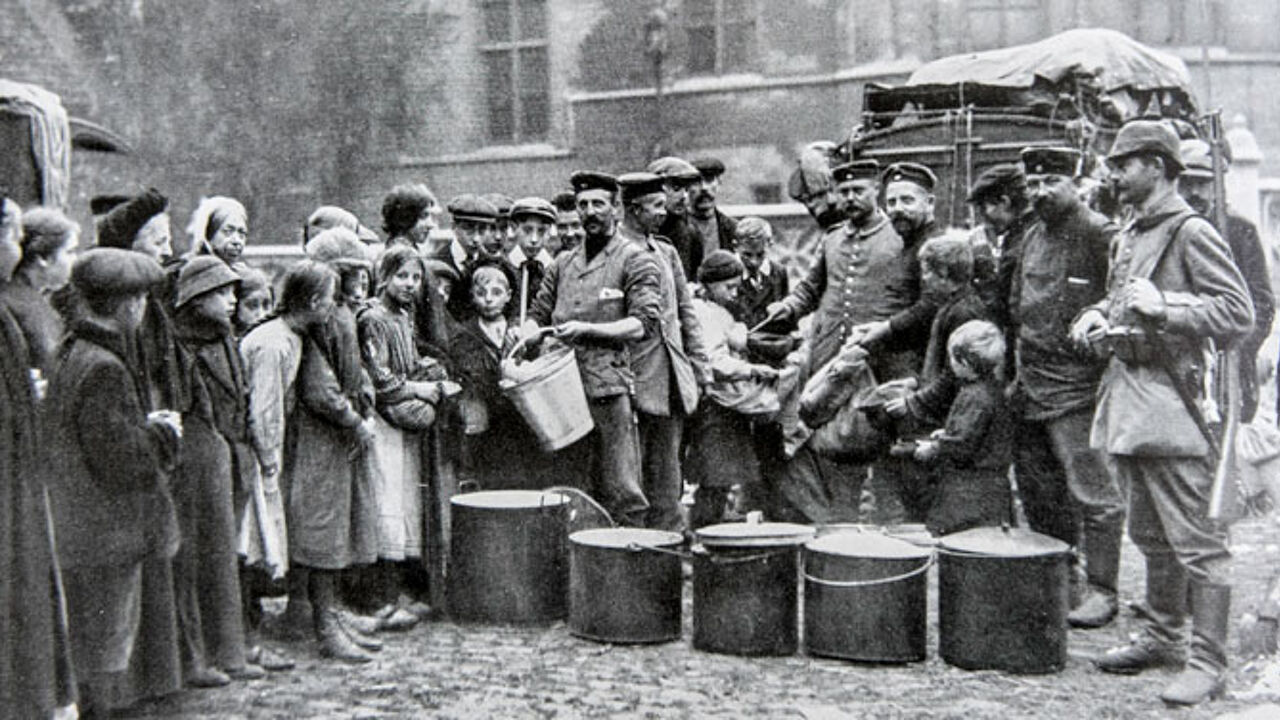 ©2014 brilk
4 November 1914
This German colour postcard portrays a glorified image of the Battle of Ieper (West Flanders).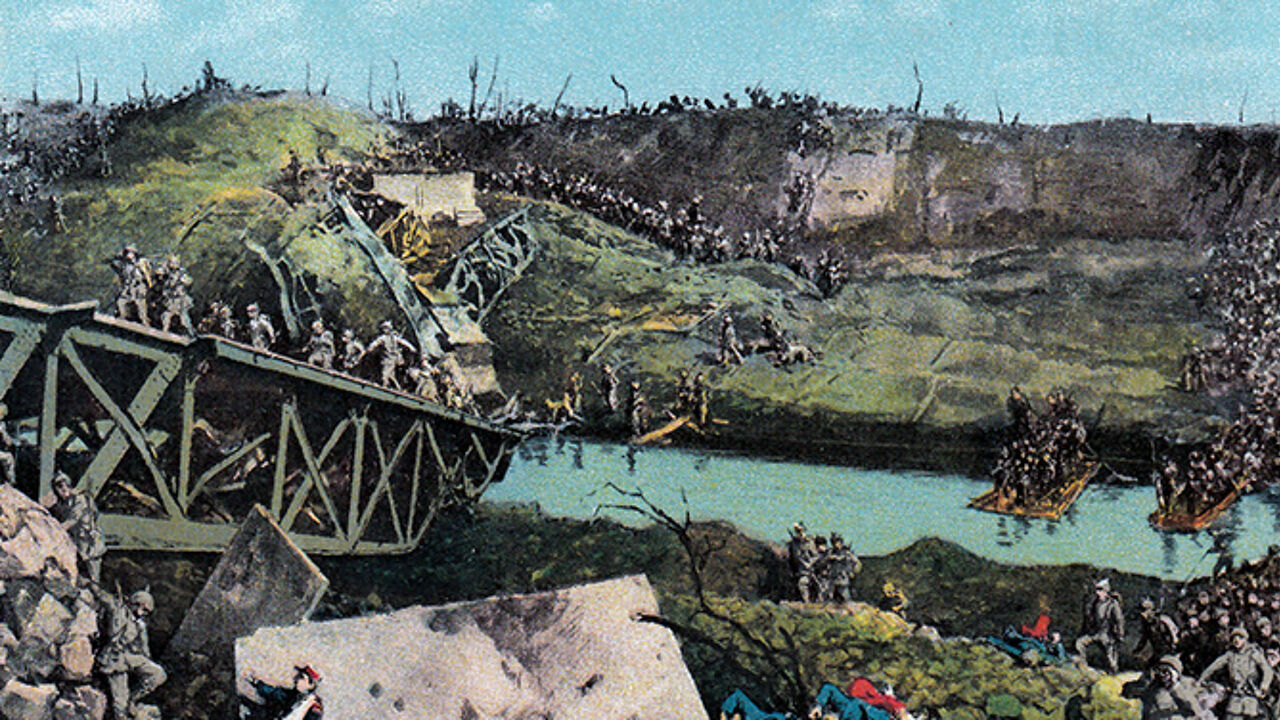 3 November 1914
With the exception of the area around the West Flemish town of Diksmuide, the fighting stopped after the flooding of the IJzer Plain. In today's picture we see French Navy fusiliers trying to strengthen their positions.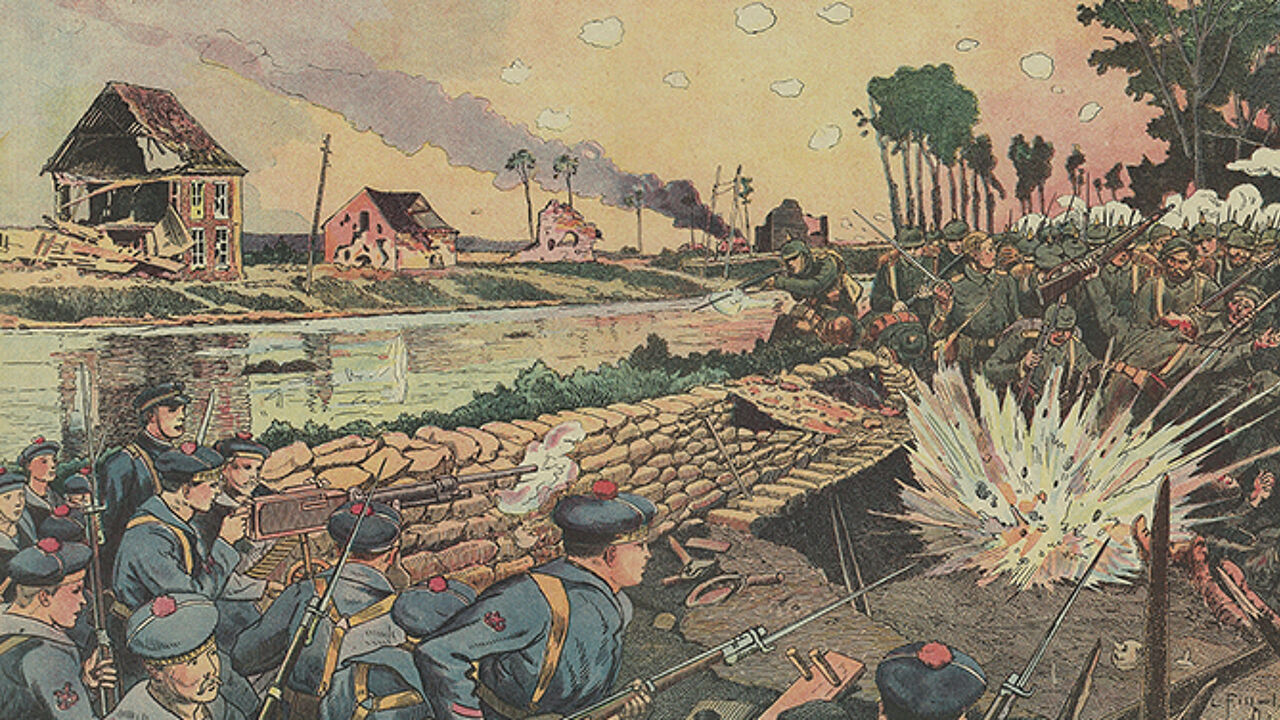 2 November 1914
The front page of the French magazine Le Pays de France: "The water has chased the Germans away, the Belgians are coming back."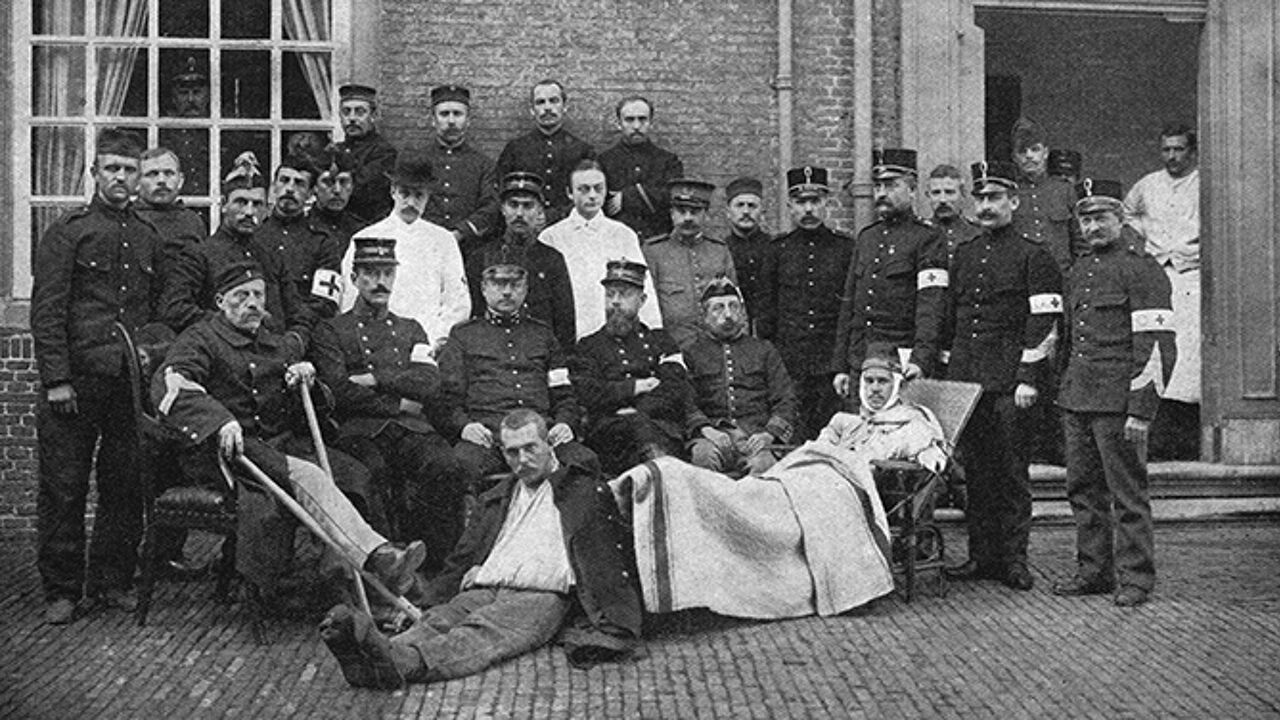 1 November 1914
Towards the end of October the first re-enforcements were being trained to help the Allied forces in their efforts to halt the German advance. Here we see Canadian soldiers on their way to Plymouth, England, where they will receive further training ahead of joining British forces on the western front including Belgium.