Anderlecht crowned "autumn champions"
In football, Royal Sporting Club Anderlecht took the symbolic title of "autumn champions" after 15 days of play, just halfway the first part of the competition. Anderlecht battled it out with AA Gent in a direct confrontation on Sunday, taking it 0-2 in Ghent as they proved much more efficient than the home team.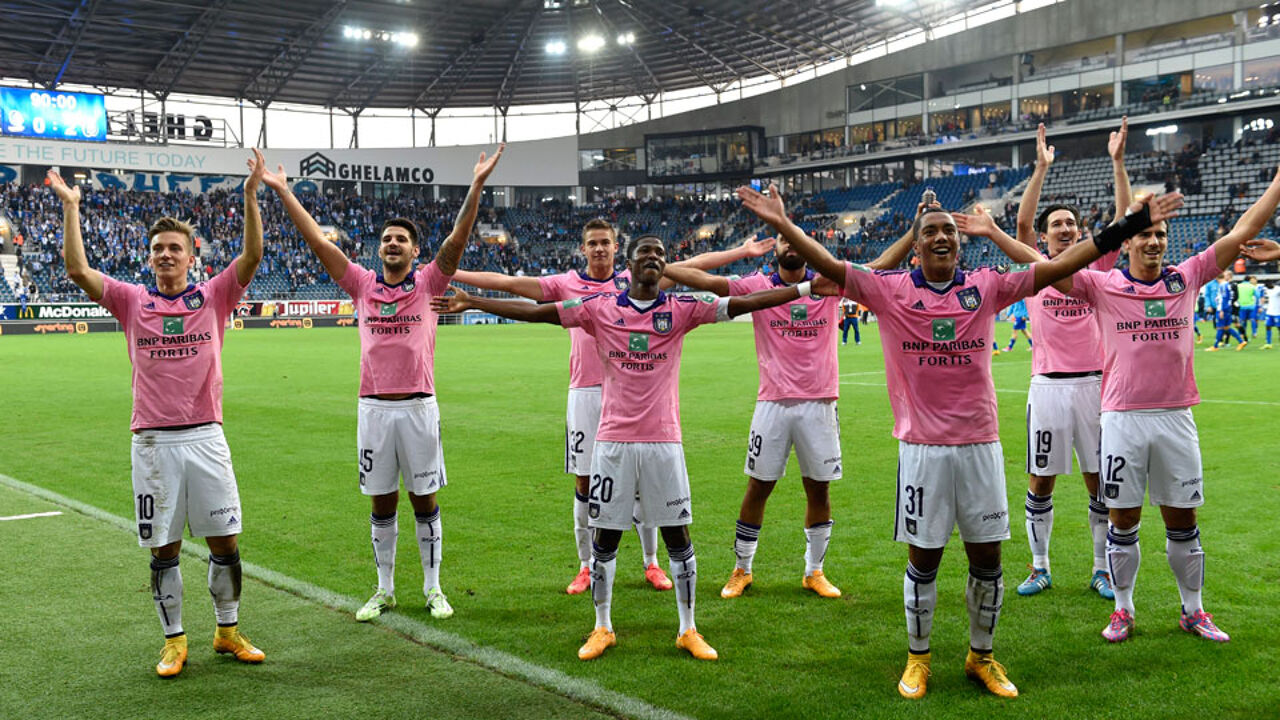 AA Gent needed a win to claim the symbolic 'autumn title' - it would have been their first in just over 20 years. The new Ghelamco Arena was a sell-out for the first time this season, with AA Gent taking a thundering start. The Buffaloes had 3 enormous chances but failed to score.
Anderlecht made the most of their very first attempt of the match, 0-1 through Serbian striker Aleksandar Mitrovic just before half-time, after a fine effort by winger Frank Acheampong. AA Gent never really recovered from the blow and just as they seemed to do, pressing forward to equalise halfway through the second half, Anderlecht made it 0-2 on a swift counter-attack through winger Ibrahima Conte, who thanked Ghent goalkeeper Matz Sels for an error of judgement.
"Small" autumn champions
Anderlecht only picked up 30 from a possible 45 points in 15 days of play, which makes them the "smallest" autumn champions in 20 years' time, since the system of 3 points for a win (instead of 2) was introduced in 1995. The good news for Anderlecht is that they eventually became champions in 5 of the 6 previous occasions when they became the autumn champions.
Standard continue their fine run
Anderlecht now hold an advantage of 2 points over Club Brugge, who leapfrog Ghent to second place after a 5-0 win over Westerlo. AA Gent are third now, 4 points behind Anderlecht, but have the company of East-Flemish neighbours Sporting Lokeren who downed Waasland-Beveren 3-0 in the Waasland derby. Standard continued their fine run and posted another victory, 0-2 at KRC Genk, to move to 5th place just 6 points behind Anderlecht. Standard have completely wiped out the disappointment of their very poor start to the season after they sent coach Guy Luzon packing.