Threat of violence by Antwerp dockers recedes
Concern that a demo involving Antwerp dockworkers could get out of hand has proved to be unfounded after a spokesman for the socialist union made it clear that the unions are not organising a demonstration in Antwerp on 24 November. Concerns surfaced after Antwerp dockers warned that the unions' provincial Day of Action in Antwerp could turn even more vicious than the demonstration in Brussels on 6 November.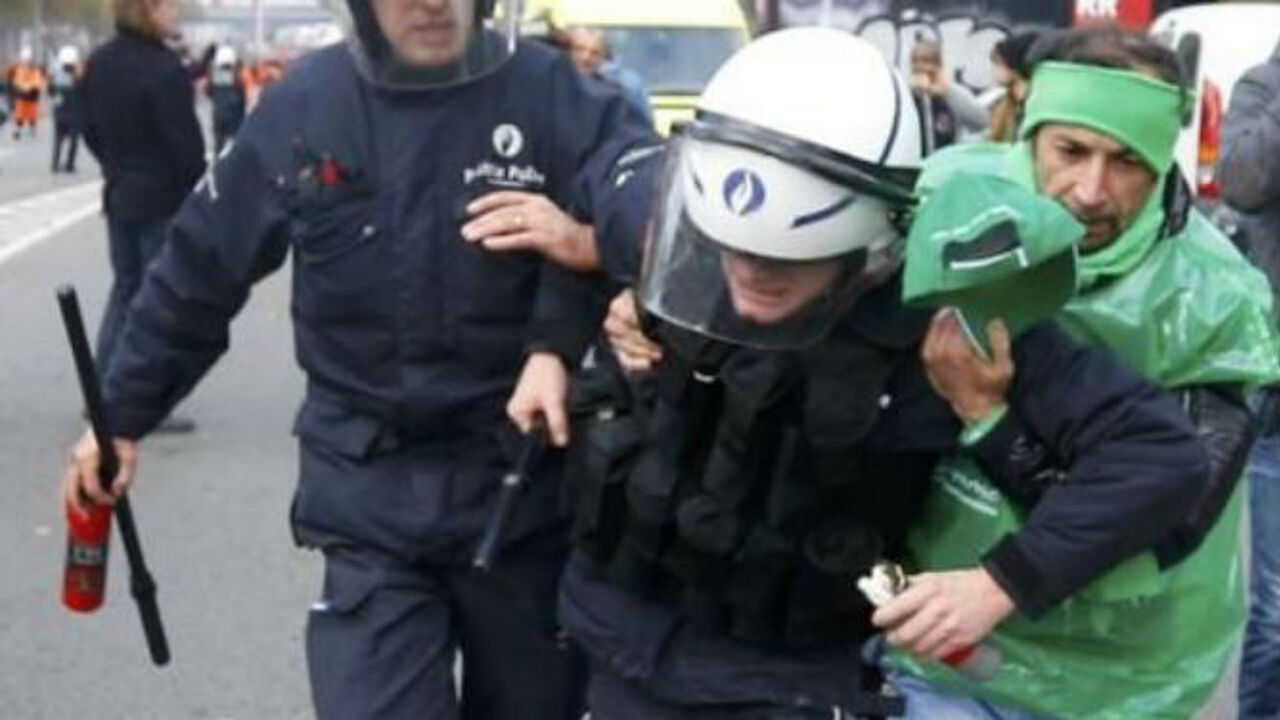 Antwerp dockers are widely held responsible for the violence that marred the big union demonstration in Brussels on 6 November when up to 120,000 people marched in protest against the government's austerity programme.
Antwerp dockers have suggested that they were pretty tame in Brussels and that in their home fief any protest could be a lot fiercer. This led the Flemish nationalist Mayor of Antwerp Bart De Wever to insist that he would not allow the protest to derail.
It has now emerged that no demonstration is planned and that the provincial protest on 24 November will consist of a day of industrial action. Dirk Schoeters of the socialist union told VRT News that businesses would be picketed, but no demonstration was planned and that the unions had informed the police of this.
Quizzed whether car owners could park their vehicle along the quayside without a care Mr Schoeters replied that he couldn't run ahead of events, but that he was planning a responsible day of strikes.
Our photograph shows how a demonstrator supports a police officer caught up in the violence on 6 November in Brussels.