10 hooligans identified after riots
Brussels police have identified some 10 stevedores after the riots that broke out during the national demonstration against the government's austerity measures. No further details were released about who they are.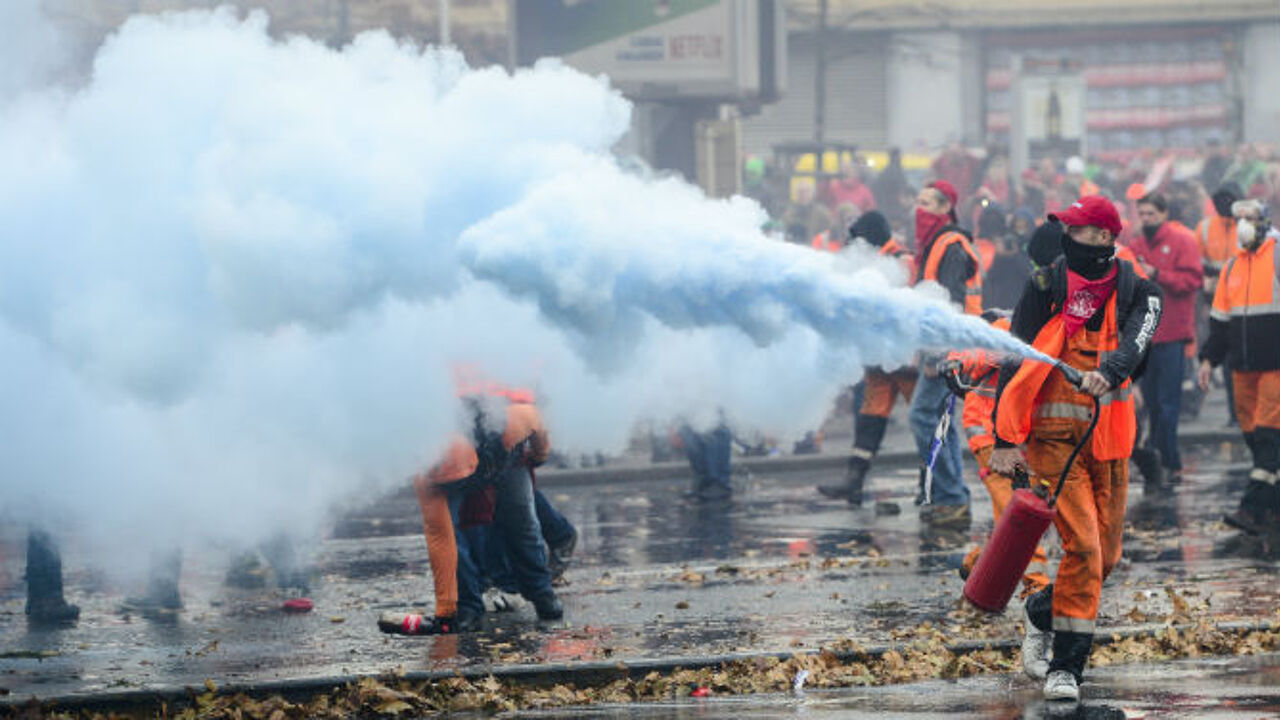 The demonstration against the latest round of cuts and for a more equal spreading of the burden among the middle and upper class attracted some 120,000 protesters. The large majority made it a peaceful march through Brussels, but a small minority let things run out of hand, attacking the police as riots broke out. Most of them were dock workers from the port of Antwerp.
Video footage was used and witnesses were heard to identify the rioters. Some 10 hooligans have already been identified. They will be arrested. The Christian union ACV said they are willing to cooperate with the police. "Of course we recognised some of our dock workers. But police never asked us anything", said Marc Soens, the ACV national secretary for the ports.