Students taking to the streets today
The Flemish and Francophone Students' Associations (VVS and FEF respectively) are staging different demonstrations on Monday. They want to protest against the government cuts that are targeting the higher education system.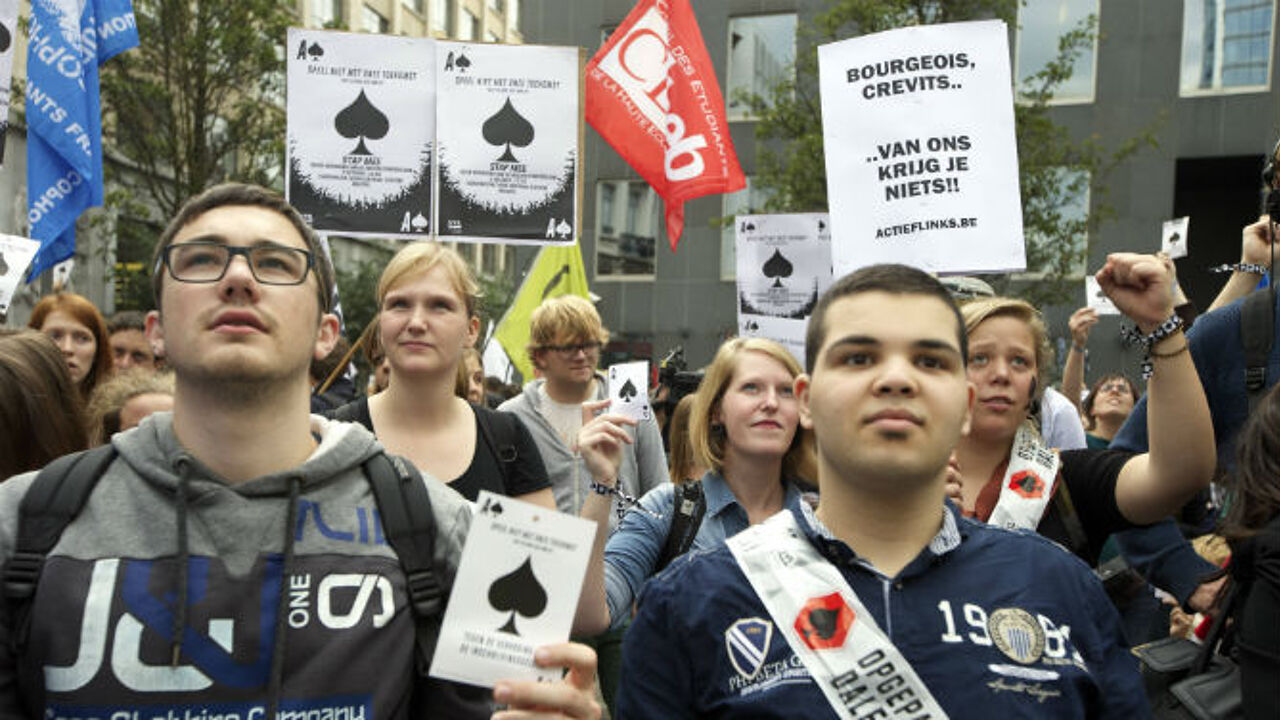 Students are taking their protests to the streets again today. Demonstrations have been planned in 8 different cities: Liège, Louvain-la-Neuve, Namur, Mons, Antwerp, Ghent, Leuven and Brussels, where protesters will assemble at Stefania around 2pm. Their march should start at 2.30pm. 
They demand a proper infrastructure, a number of teachers and professors that is in accordance with the number of students and lower tuition fees. The new government decided to cut the subsidies for colleges and universities, which had no other option than to raise enrolment fees to be able to meet at least basic standards.