Flemish comedy wins International Emmy Award
The second series of the commercial television channel 2BE's comedy sketch series 'Wat als?' (What if?) has won this year's International Emmy Award for best comedy. The International Emmy Awards are presented annually by the International Academy of Television Arts & Sciences that is made up leading media and entertainment figures from over 60 countries and 500 companies from all sectors of television including internet, mobile and technology.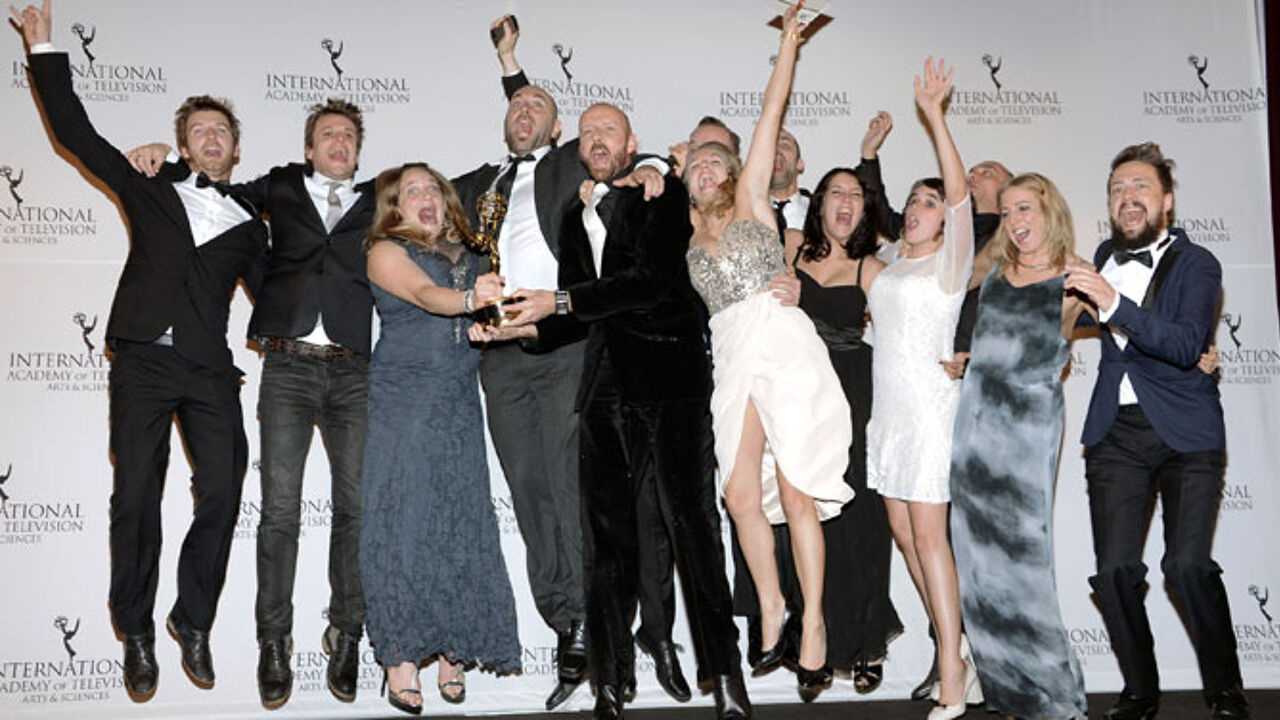 The Academy was chartered with a mission to recognise excellence in television produced outside of the United States as well as US - primetime programming produced 50% or more in languages other than English.
The award was presented at a ceremony in New York on Monday evening. The man that devised and produces the show Tim Van Aelst took the prize on behalf of the 'Wat als?'team that had travelled to New York with him for the ceremony (photo above).
In 'Wat als?' the actors Bruno Vanden Broecke, Ben Segers, Koen De Graeve, Charlotte Vandermeersch, Günther Lesage, Nico Sturm, Ruth Beeckmans and Sara De Bosschere perform in a series of sketches in which everyday situation become absurd under the premise of "what if…"
The shows second series premièred on 2BE in February last year. Since then it has won numerous prizes, including a Rose d'Or, for the production company that make it, Shelter.