First road salt on the roads
The Flemish Roads Agency gritted the roads for a first time this autumn. In all 285 tons of road salt ended up on Flemish roads last night.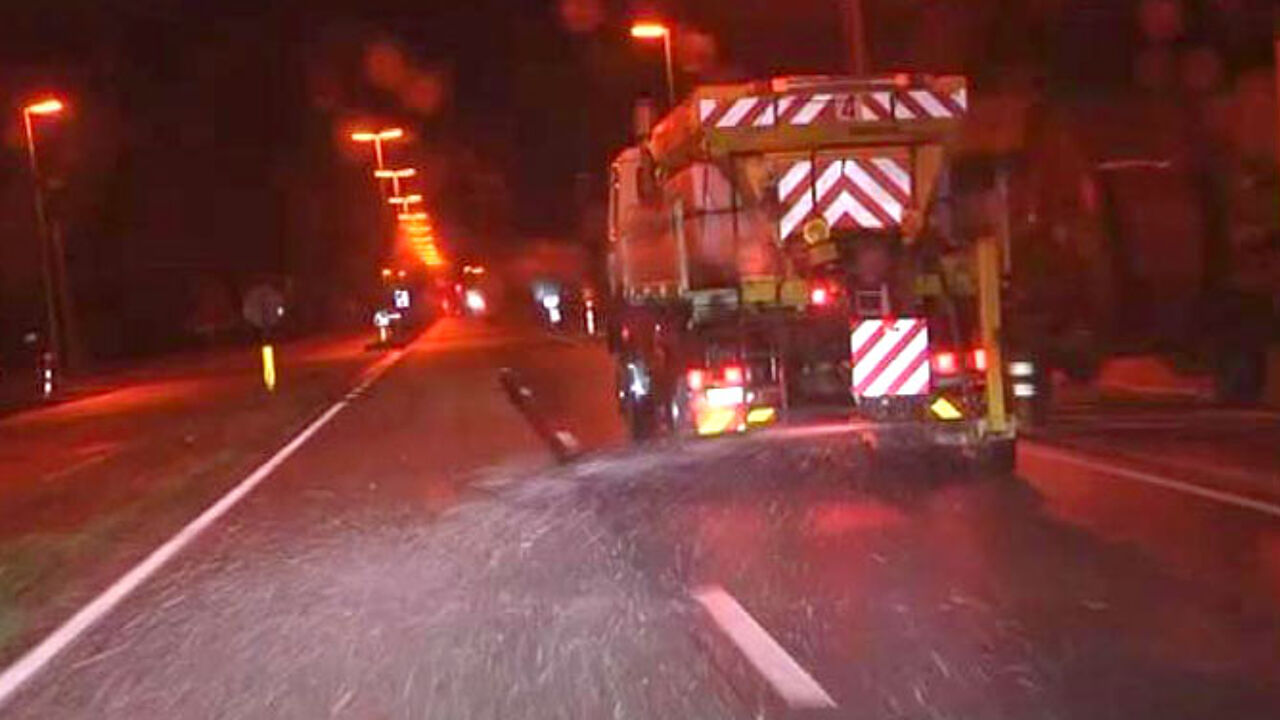 Spokeswoman Ilse Luypaert "It is more or less normal. Last year we gritted for the first time on 20 November."
The Roads Agency says that it is well prepared to prevent snow and ice disrupting traffic on motorways, regional roads and cycling paths in the event of severe weather this winter.
The Flemish roads network consisting of 1,500 km of motorway, 5,400 km of regional roads and 6,700 km of cycling paths has been divided up into 321 routes that will be followed by gritters. The entire area can be gritted within 4 hours. 108,000 tons of road salt has been stockpiled. The agency hasn't had to fork out much this year as a lot of road salt is still available following the past, mild winter, when only 9,000 tons of road salt was used.