A missed opportunity for AA Gent
In the first of this weekend's 8 Belgian First Division games, AA Gent missed out on the opportunity to go top of the league by losing 2-1 away at Zulte Waregem. The result sees Zulte Waregem continue their recovery after a disastrous start to the season.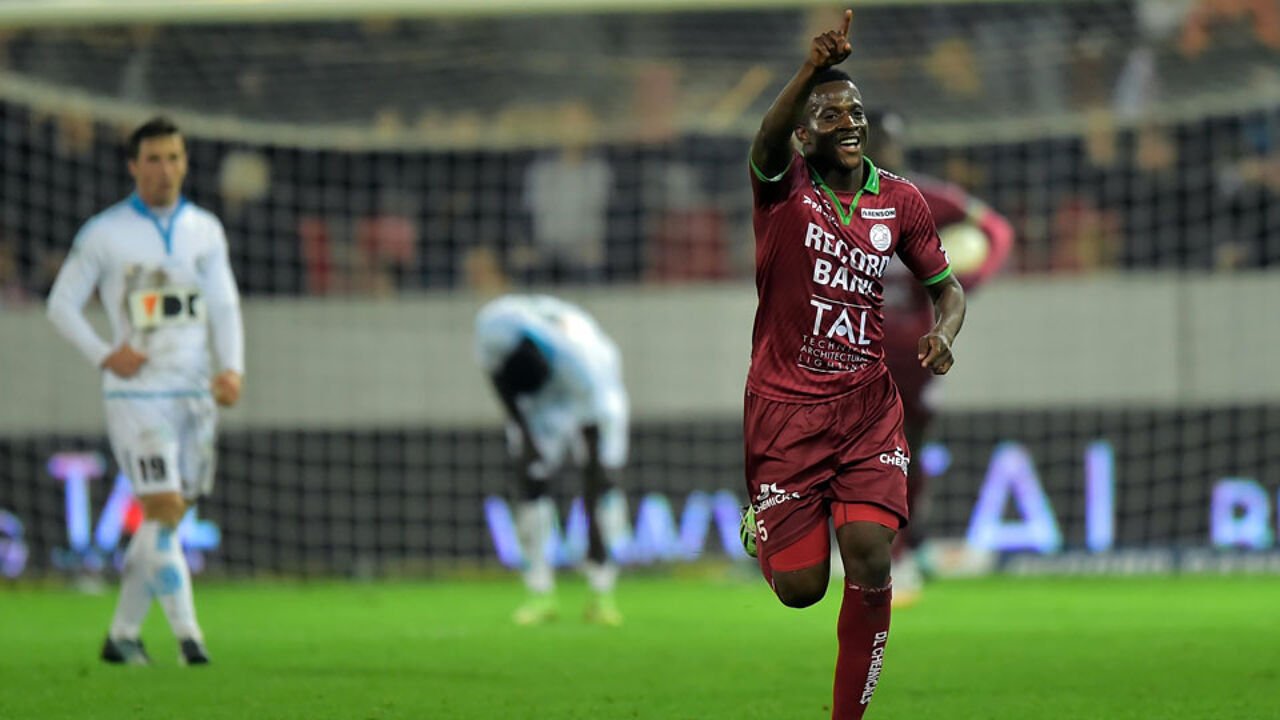 The official opening of a new stand at Zulte Waregem's Rainbow Stadium meant the match was preceded by something of a celebration.
Once play got under way, it was AA Gent that dominated. This resulted in the Buffaloes taking the lead through Gershon (bottom photo) on 17 minutes.
The visitors remained in control. However, things changed after Zolotic was given 2 avoidable yellow cards in just five minutes, leaving AA Gent down to 10 men with more than an hour to play.
Zulte Waregem took advantage of their numerical supremacy with Sylla's header hitting the post. However, AA Gent held their ground and the half end 1-0 to the visitors.
Zulte Waregem remained dominant in the second half and drew level on 62 minutes through a Verboom (top photo) shot from 30 metres. Zulte Waregem wasn't going to settle for a draw. AA Gent were pushed back. Sylla hit the post for the second time in the game and it was only going to be a matter of time before Zulte Waregem pulled ahead.
Cissako's goal 10 minutes from time made for a final score of 2-1 in Zulte Waregem's favour. AA Gent remains 3rd with 29 points from 17 games. Zulte Waregem is 13 with 16 points from 16 games.