Clash of the Titans ends all square
Top of the bill in this weekend's Belgian First Division football action was the match between second-placed Sporting Anderlecht and the league leaders Club Brugge. An exciting match ended in a two-all draw that sees Club Brugge retain their one-point lead at the top of the league. Sporting Anderlecht remain second.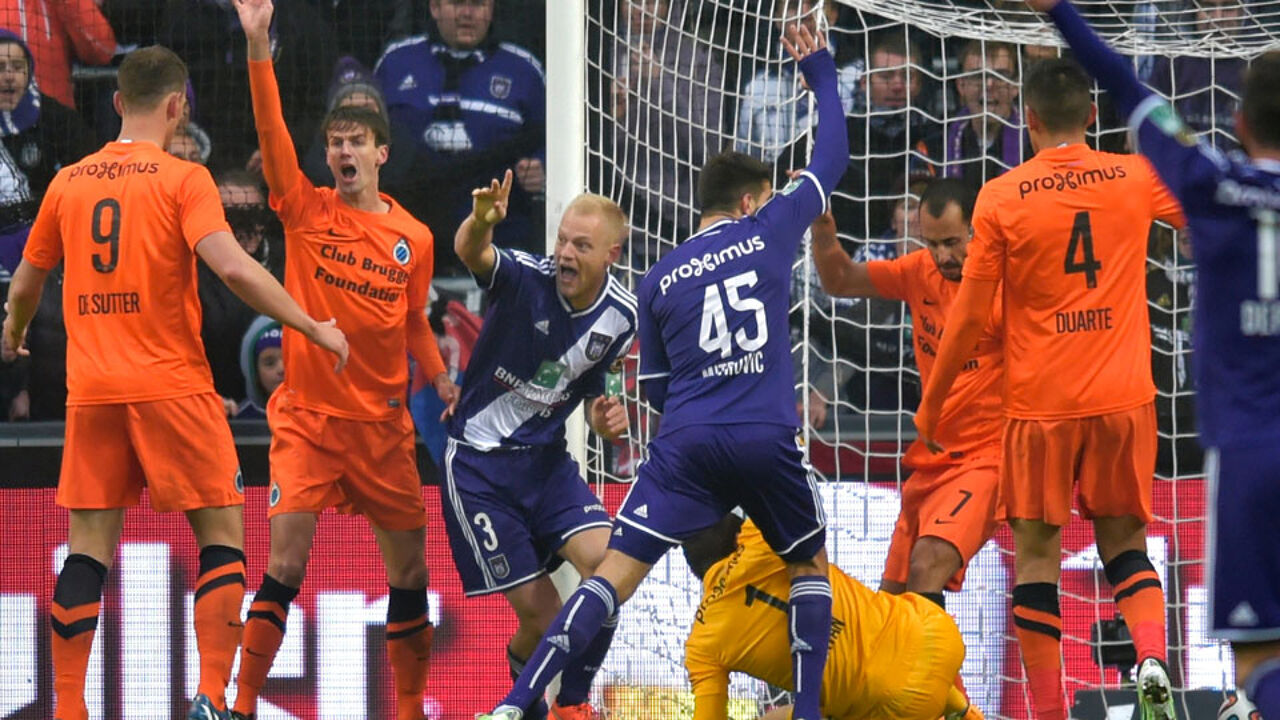 The match got off to a sluggish start with little in the way of goalmouth action during the first 20 minutes. This changed when Vazquez had his short-range shot saved by Proto.
The Spaniard had more success a couple of minutes later when his free kick foxed the Anderlecht keeper to make it on 26 minutes.
This served to turn up the heat and Anderlecht drew level after some great work by Praet (photo).His shot was deflected via the post into goal to make for a half-time score of 1-1.
 
Club Brugge remained the most dangerous team in front of goal. Izquierdo had two chances to put the visitors 2-1 ahead saved by Silvio Proto. De Sutter too had an excellent chance to score against his former club.
Anderlecht recovered somewhat in the second with Tielemans testing the Club Brugge keeper Ryan. The resulting corner enabled Deschacht to put Anderlecht 2-1 up after a goalmouth scramble.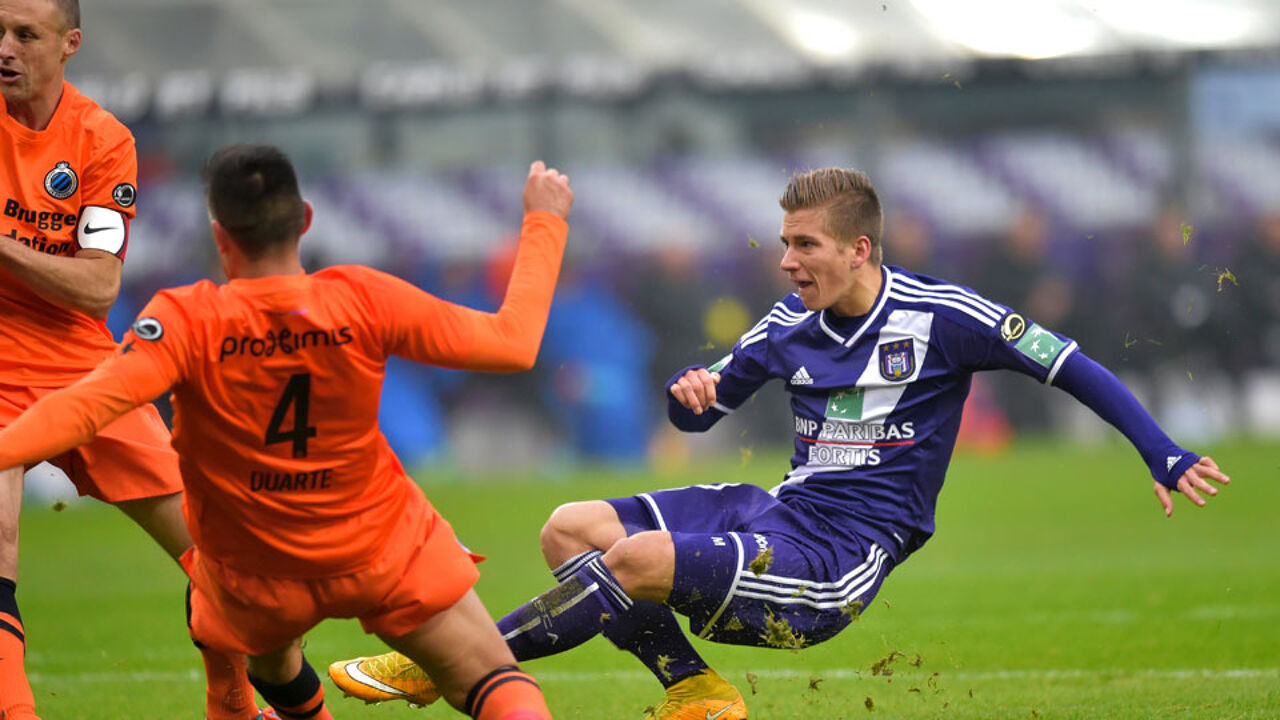 Club Brugge looked out of sorts and Praet, Kljestan and Kawaya all had chances to put Anderlecht 3-1 saved by Ryan.
Club Brugge were award a penalty in the closing stages of the game. However, Simons failed to beat Proto with his spot kick and the score remained 2-1 to Anderlecht.
In a repeat of Club Brugge's first half goal, a Vazquez free kick sailed past Proto (photo) to make for a final score of 2-2.