It's "All Out!" in West and East Flanders
Monday was the second provincial day of action in Belgium. The three main unions are protesting against the government's austerity programme. Today the focus of the strike in Flanders was in East and West Flanders though services to adjoining provinces were also be hit.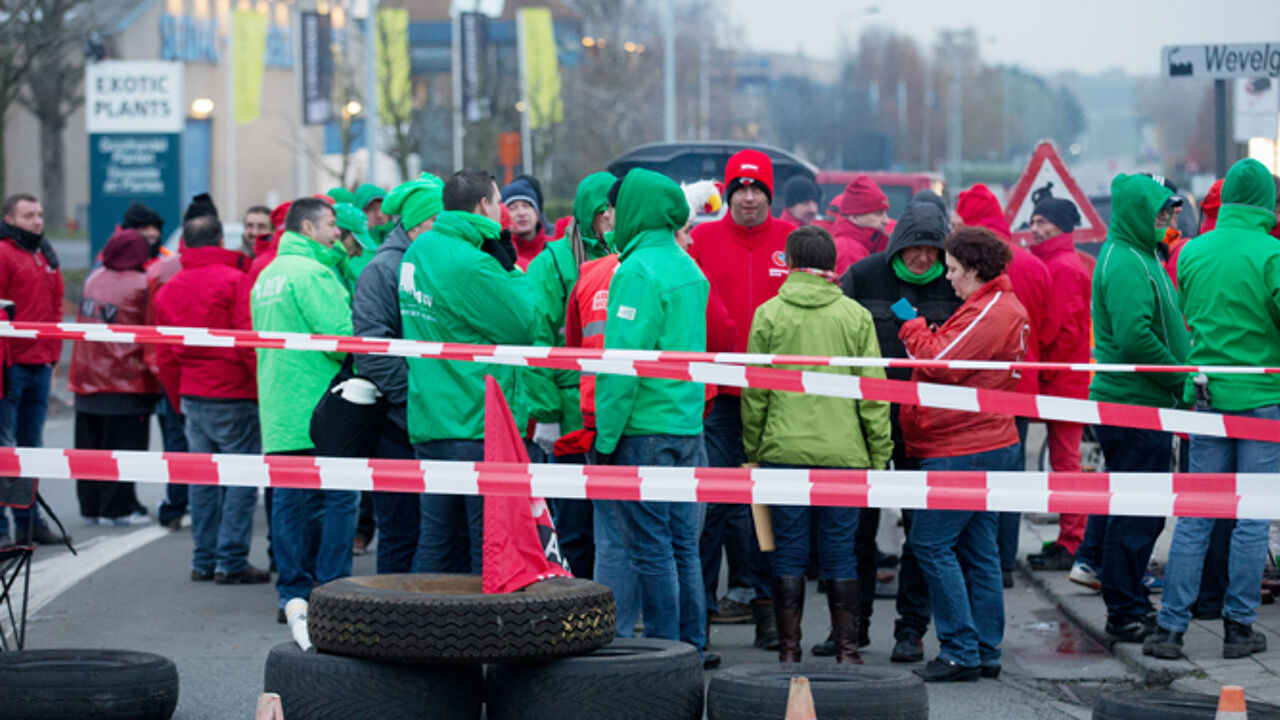 Foto Kurt bvba
It's public transport that bore the brunt of the disruption with services by rail company NMBS and the bus and tram company De Lijn affected. The chaotic public transport sector in western Belgium led to severe congestion on the roads into Brussels this morning.
The stations of Bruges, Ghent, Dendermonde and Aalst were picketed. No services are running in the affected provinces that include Liège and Namur in southern Belgium. From Brussels South there are no west-bound services to Ostend and Ghent. Points east like Namur and Liège are hit too.
Flemish local transport company De Lijn is not operating in the cities of West Flanders. Only 10% of regional services were running.
In East Flanders it's a similar picture with one tram every 30 minutes on line 1 and bus line 3 in Ghent.
The ports of Ghent and Zeebrugge are at a standstill. Several roads in the Ghent area were blockaded and the unions say that they set up 500 picket lines across the province.