300 tons of road salt on Flemish roads last night!
Flemish gritters have been out and about all night. In all some 300 tons of road salt was slapped onto Flemish roads last night.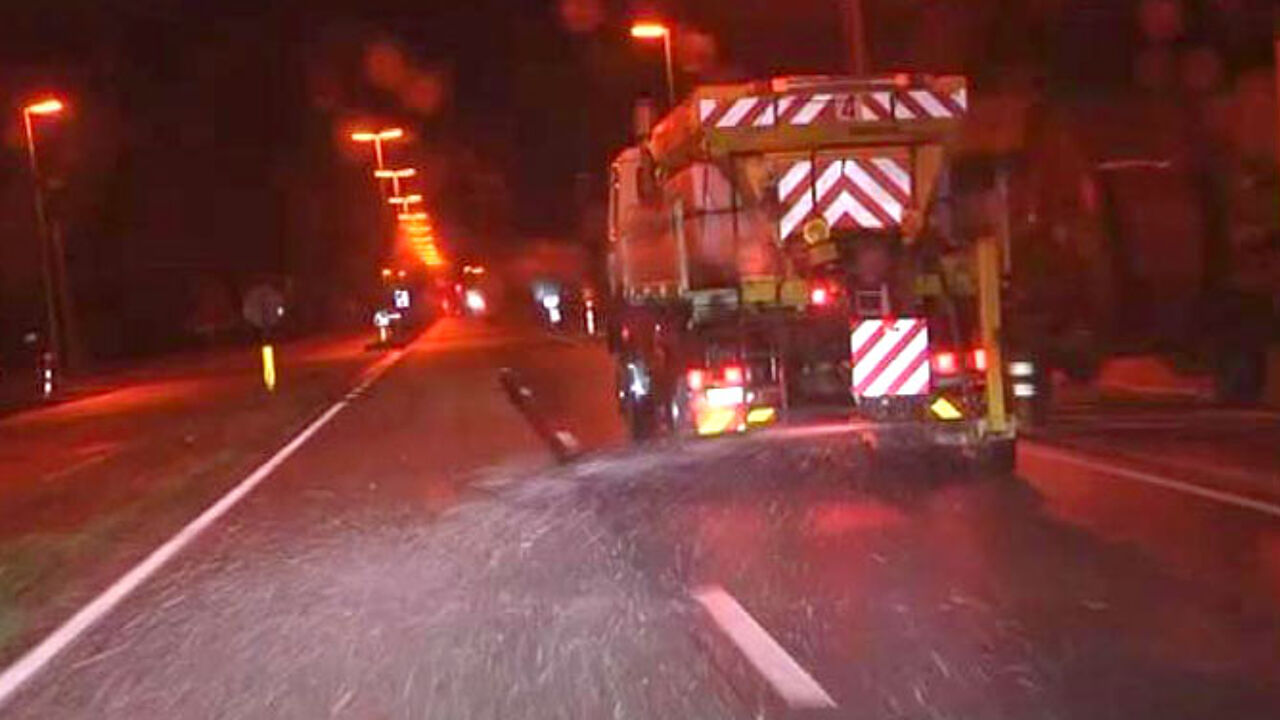 Gritters concentrated their action in the provinces of Limburg, Antwerp and Flemish Brabant, but in some parts of East and West Flanders road salt was used as a precaution.
Ilse Luypaerts of the Flemish Roads Agency: "We gritted above all in eastern Flanders, starting yesterday evening and continuing through the night to ensure the roads were not slippery for the morning rush hour."
"We kept a good watch on the situation and gritted the roads on critical spots like on bridges and on motorway slip roads."