Joseph and Mary expelled as illegal aliens
Two activists on Tuesday staged a symbolic action in the Nativity scene on Brussels historic market square: the two activists expelled the figures in the Nativity on the market square in protest against the policies of Prime Minister Charles Michel's centre-right government.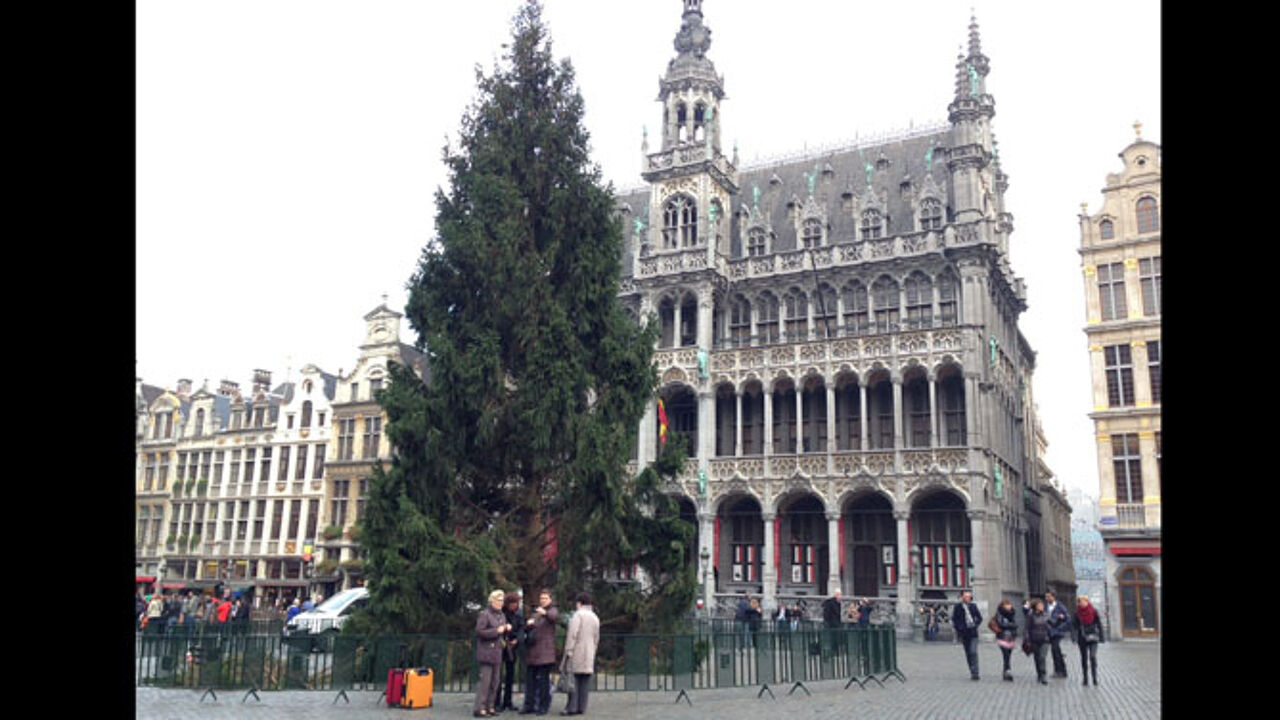 The two activists were kitted out as Belgian police officers. Some sources suggest that they were members of the feminist group Femen.
The action started at 2pm when the activists forced their way into the Nativity scene and play-acted hitting the figures representing Jesus and Mary. They hung up a banner with the words "F*** the Poor".
One of the activists said: "We have started to expel this poor family that probably entered the country illegally and shamelessly wanted to settle on our beloved market square. With this ironic action we wish to voice our support for the Michel Government and support its new measures that deal with those that are really responsible for the crisis."
Police then apprehended the activists and order was restored to the Nativity.