Panda car crashes into concrete post
A police officer in the Antwerp municipality of Tisselt crashed his vehicle into a post last night. In less than two weeks this is already the third accident in which a police vehicle is involved.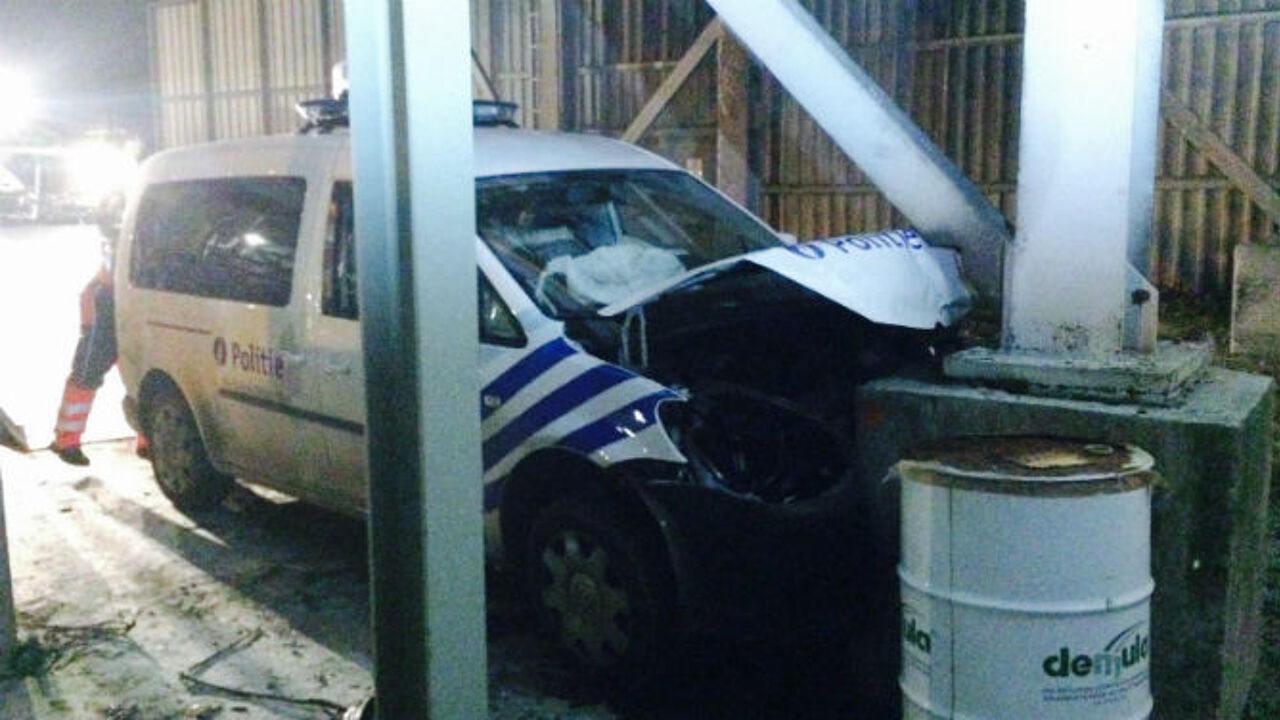 A police inspector had been called out to an urgent intervention when his vehicle missed a sharp bend near the Sporting Tisselt soccer pitch and the car ended up crashing into a concrete post. The policeman was taken to hospital for a check-up, but remained uninjured. Two police dogs in the vehicle were unharmed too. No other vehicles were involved in the crash.
Earlier a police van heading for a different intervention crashed into an approaching car. On Thursday a car crashed into a police vehicle providing assistance on the Lier orbital ring road. Nobody was injured in the three smashes, but the three police vehicles were ready for the crusher.