"Don't come to Brussels if you don't have to"
Monday is a new day of trade union protest against the governments' austerity programmes. This time trades unions target Brussels and the provinces of Flemish and Walloon Brabant. "If you don't have to be in Brussels, stay away from the area", police are warning commuters.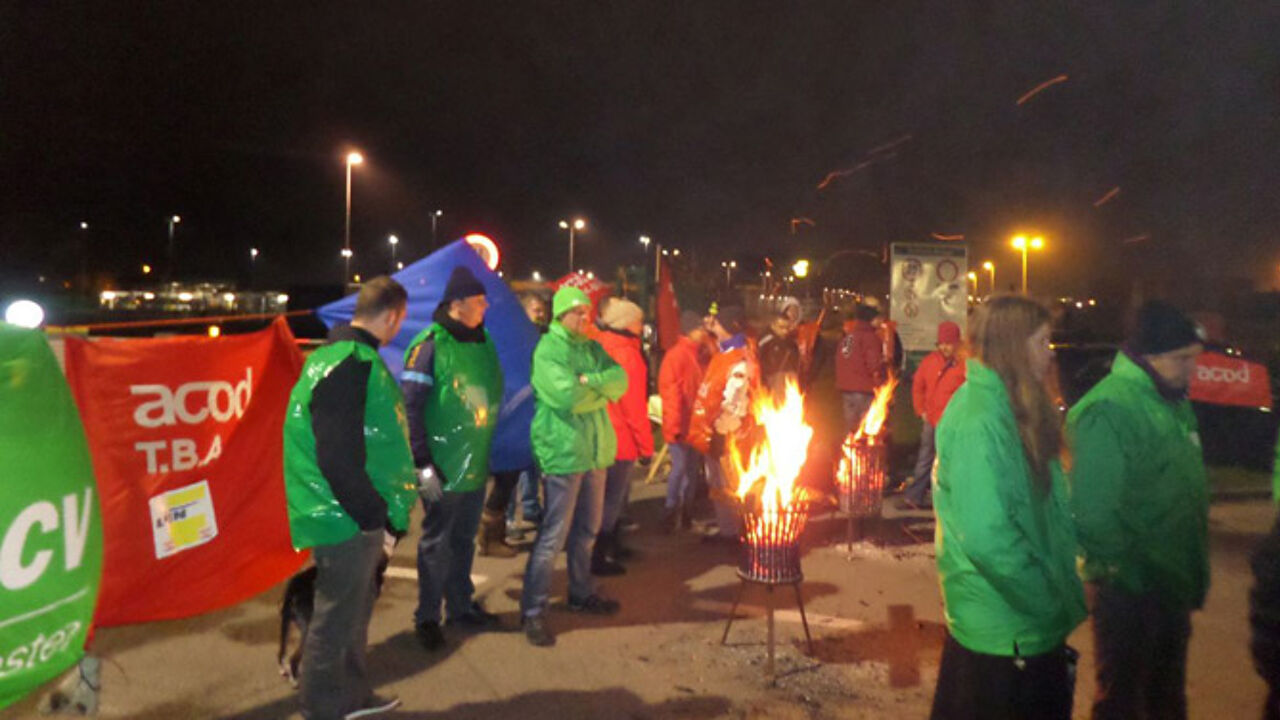 It's expected that domestic and international rail services will be severely disrupted. Public transport in Brussels will probably be badly hit too, while disruption is also anticipated at Brussels Airport. And as if this wasn't enough, several road blocks are expected at crucial points in the capital. Following is the latest update of what can be expected.
ROAD BLOCKS at several sites
Those who are facing the traffic jams into the capital, could be confronted with another hurdle on Monday: road blocks. Picket lines are expected to bar the entrance to industrial estates, but also to block crucial mobility axes. This will probably be the case at Meiser and Delta in eastern Brussels, and at the Industrielaan and Keizer Karel Avenue in western Brussels.
RAIL: possibly not a single train in and around Brussels
If you thought of taking the train to avoid the road blocks, this is not a good idea. The state-owned Belgian rail company expects significant disruption as a result of railwaymen joining the strike in Brussels and the provinces of Flemish and Walloon Brabant. It is expected that rail services will come to complete standstill in and around the capital.
Bear in mind that the industrial action already starts on Sunday evening around 10pm, maybe earlier in some places. The rail strike will continue until the end of service on Monday. Travellers are urged not to rely solely on rail services on Monday and to seek other forms of transport.
Belgian rail intends to keep the travelling public posted via its website, the NMBS-app, station announcements and signs and screens but also on Twitter via @NMBS. The company says it will do everything in its power to restore services as soon as possible after the strike.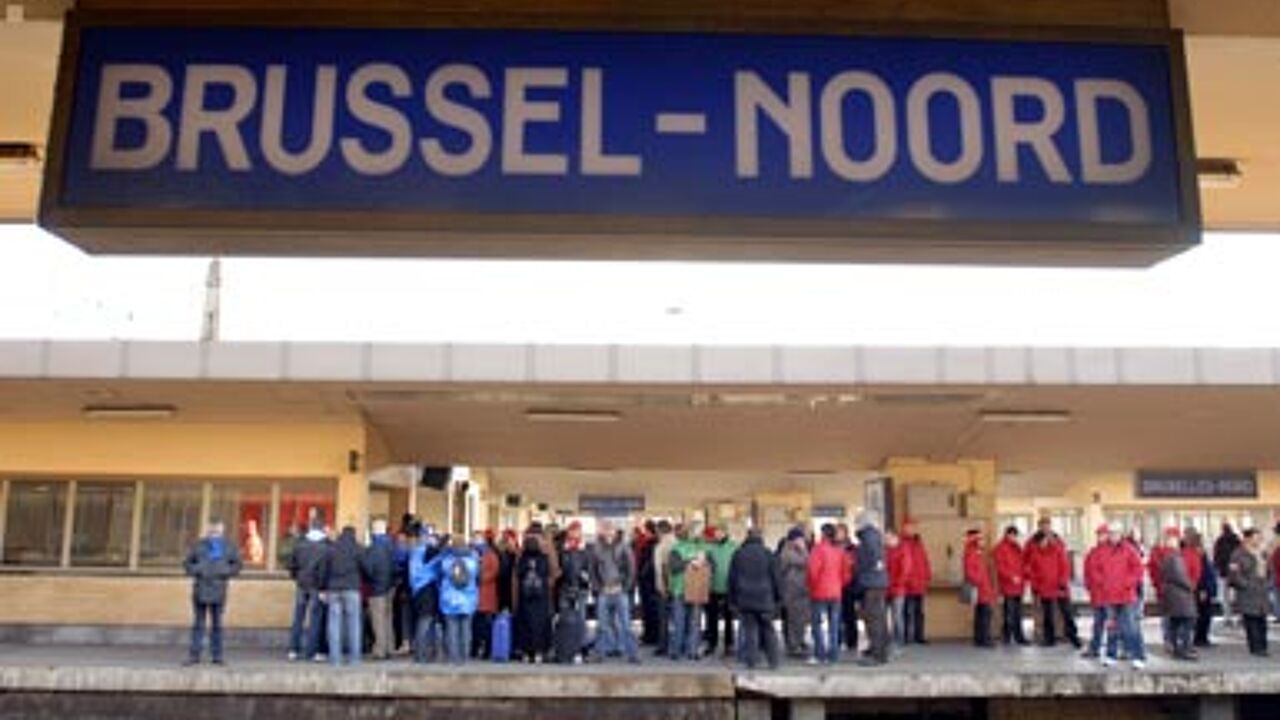 BUSES,TRAMS, METRO: a complete standstill in the capital?
There are fears that the local public transport company in Brussels, the MIVB, will be completely disrupted as a result of Monday's protests. Trams, buses and metro services may even grind to a total halt. The MIVB hopes to operate the most important lines, but this depends on the presence of workers. Passengers are urged to take precautions and to seek alternative modes of transport.
MIVB will provide information on its website. Your calls will be answered on 070 23 20 00 from 6am onwards.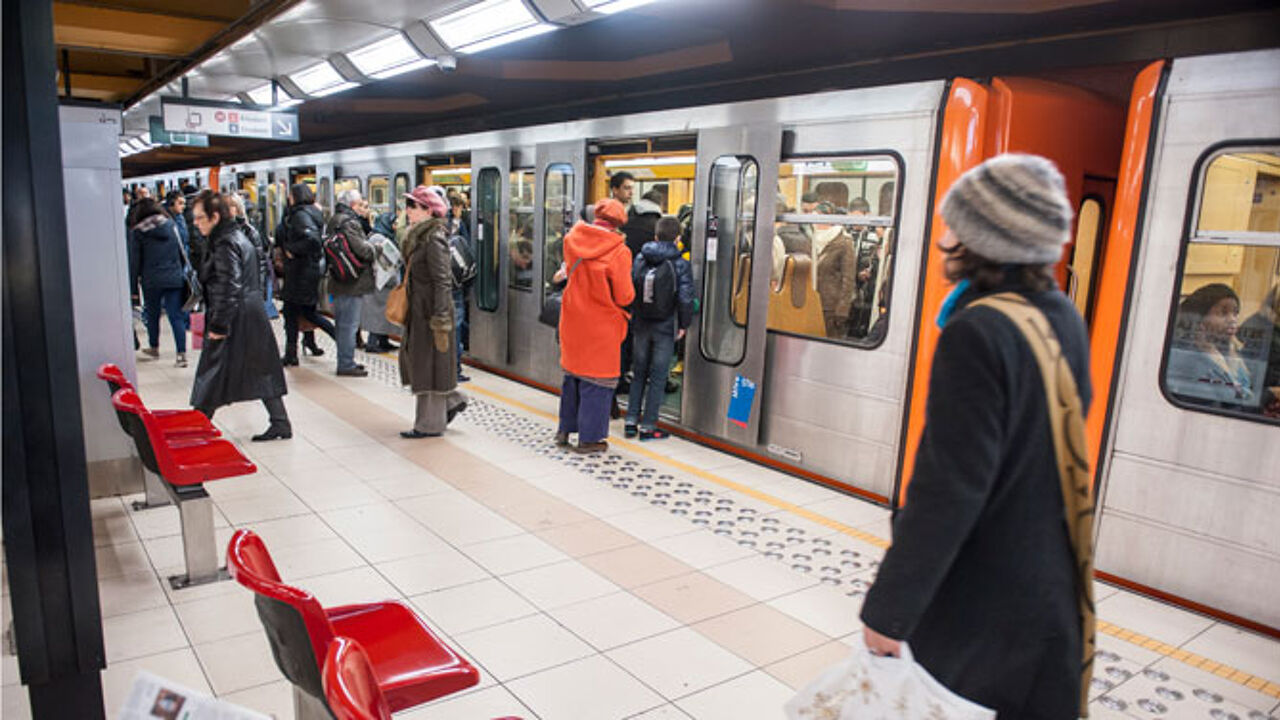 AIRPORT: many flights already cancelled
Brussels Airport believes that trade union action will in all likelihood lead to disruption at the airport on Monday. 37 per cent of the flights that had been scheduled for Monday, have already been cancelled as a precaution.
The airport authorities are unable to say how bad the disruption will be and passengers are urged to contact their airline or tour operator.