Brussels electrician has his new car
The Brussels electrician Abdeslam El Gharrafi has got a new car. The Brussels resident made the headlines the day after the national demonstration on 6 November in the streets of the capital. It turned out his small car had been the victim of rioters. It was put on its roof and set on fire. The news triggered a solidarity donation campaign set up by members of the public.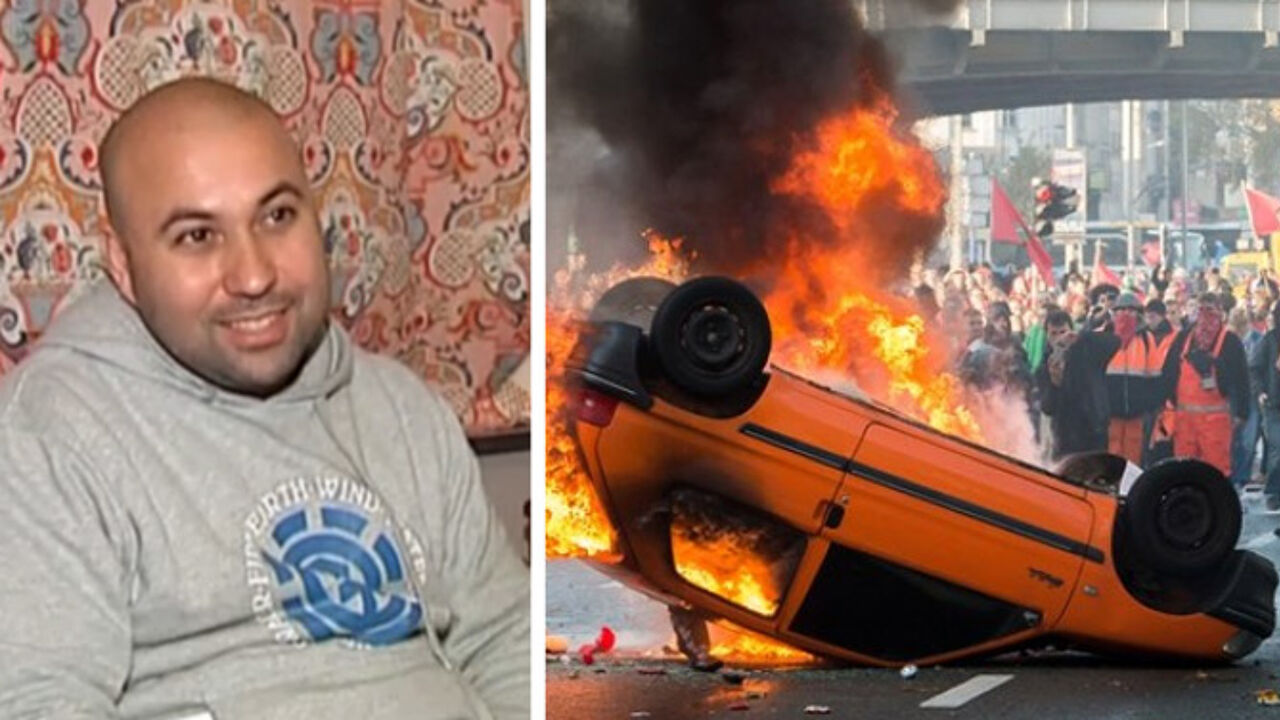 Abdeslam had saved a long time to buy the car, which he needed to do his job as an electrician. The small orange Peugeot was demolished when isolated riots broke out during a demonstration that assembled 120,000 people, to protest against the government's latest round of cuts.
When you have a basic insurance, it does not cover problems like these, it soon turned out. Bruno Dillen next launched a crowdfunding campaign ("Let's get this man a new car!") through the social media which became a huge success.
Over 1,200 people donated cash to reach a total of 19,000 euros. With this money, a brand new Renault Kangoo was bought. The rest of the cash will be given to other people that suffered damage as a result of the riots.