Black ice causes various road accidents
Black ice created hazardous road conditions across the country, but especially in Limburg province in eastern Belgium. A cyclist died in Sint-Truiden after sustaining head injuries. In Zonhoven, a driver got injured when his car went off the road (photo).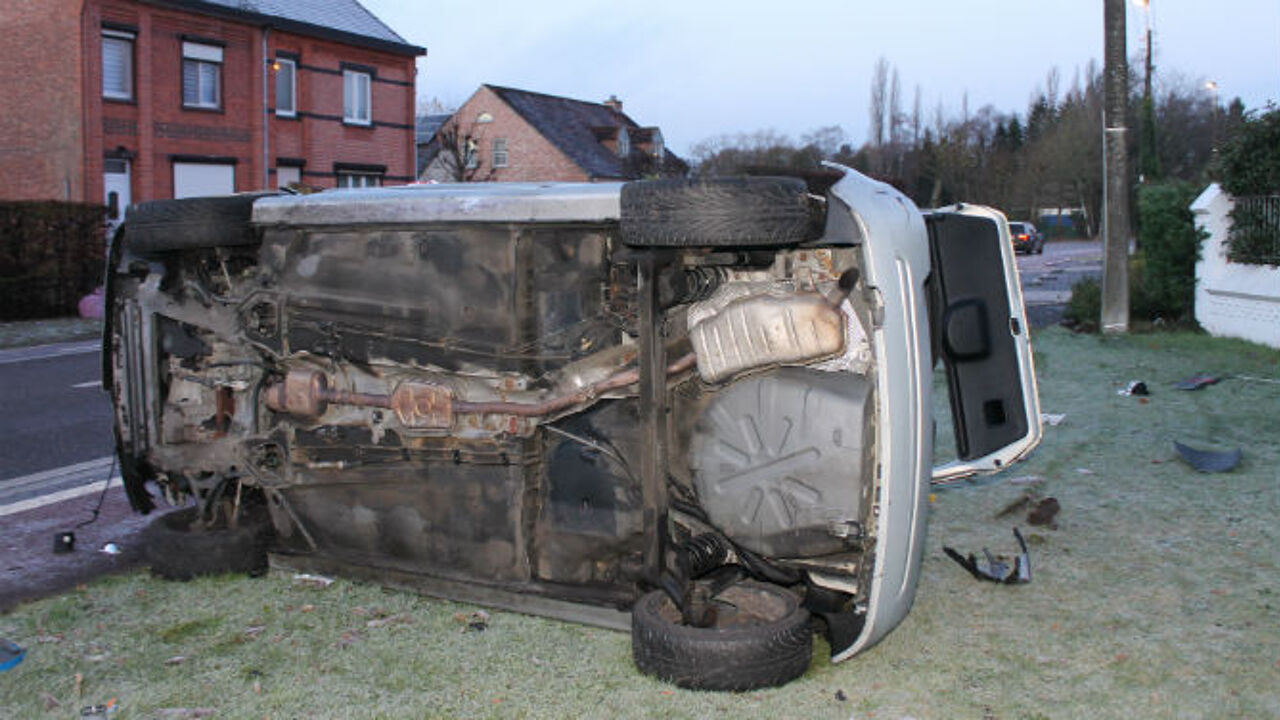 Last night had clear skies, which triggered ground frost after a long day of fresh rain. This created slippery roads as a thin coating of ice was formed on the road surface. Various accidents were reported in Limburg. A woman crashed on her bicycle, sustaining fatal injuries when her head hit a curb stone. She died on the spot. The hazardous conditions came despite efforts to send out gritter trucks during the night.