How big is the impact of Monday's strike?
Public transport is heavily disrupted due to the regional strike in Brussels and Flemish and Walloon Brabant on Monday. Almost half of the flights at Brussels Airport were cancelled. Monday is the last day of regional industrial action, before the national strike next Monday 15 December.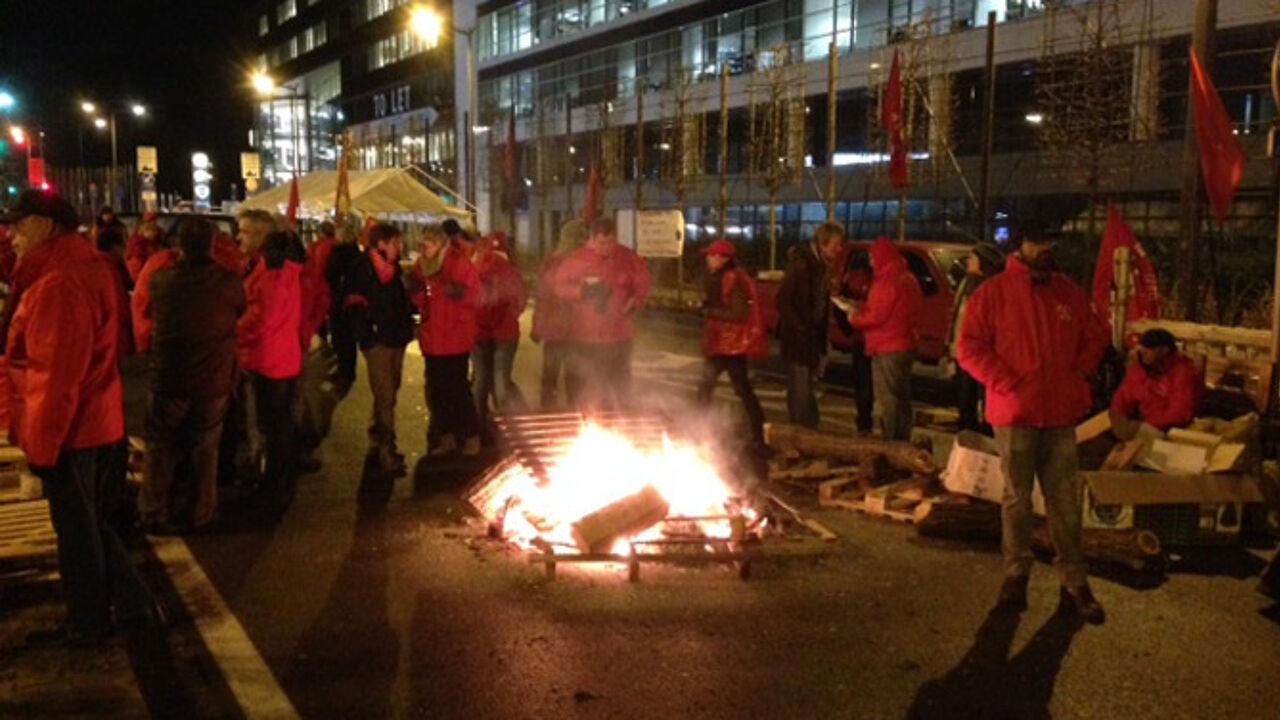 Public transport was, again, most heavily hit. There is hardly any public transport in and around Brussels. Train services also suffered severe disruption. There were no trains to and from the capital, and also around Leuven, Aarschot, Tienen, Vilvoorde and Halle. Domestic rail services were also affected in the rest of the country as Brussels is a busy hub on normal days. International trains to London (Eurostar) and Paris (Thalys) did not run.
The good news is that there were hardly any traffic jams around Brussels this morning. People followed the appeal to avoid coming into Brussels by car, taking a day off at work or working at home where possible. There were more traffic jams around Ghent and Antwerp, and also in Limburg province than around Brussels. This led to a remarkable Twitter message issued by the Flemish Traffic Centre: "Long tailbacks around Antwerp. To avoid these, please drive over Brussels." Road blocks were installed at various places, but concentrated on Walloon Brabant south of Brussels.
Almost half of the flights cancelled
The strike is being felt at Brussels Airport though. Nathalie Van Impe of Brussels Airport told reporters this morning that 267 flights had already been cancelled (almost 50 per cent of what had been scheduled). Passengers had been warned though and didn't get stranded in big numbers.
There were no major problems at passport checks, but the baggage handling services were heavily disrupted. Most of the flights took off without luggage and without catering. Passengers are asked to bring hand luggage only.
Trades unions say that 90 per cent of baggage handlers and catering staff are taking part in the action and call the strike a success. "Next week, on 15 December, we will bring the whole airport to a standstill," it could be heard.
Impact on companies
Some companies were badly affected by the strike, others hardly. Production came to a standstill at car builders Audi in Vorst, and at brewers AB InBev in Leuven. Picket lines blocked the entrance to various businesses, and to industrial estates in Walloon Brabant. There were reports of 136 different blockades. Various public services were also disrupted. Half of the post offices in Brussels were closed.