"Worst rush hour in Flanders so far this year"
Flanders experienced the worst morning rush hour of the year on Thursday morning with traffic jams of 300 km in total. At one point tailbacks in Belgium were blocking 377 km of road. For Belgium as a whole this is the second worst rush hour of the year so far.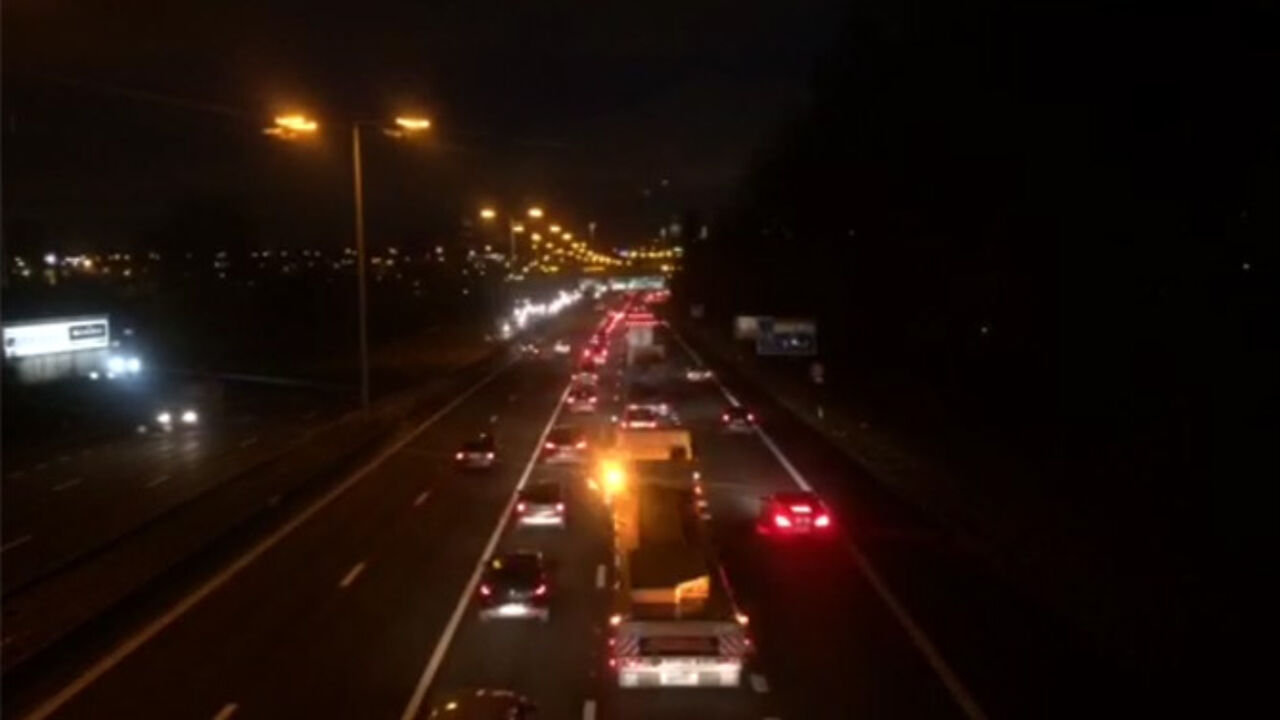 The congestion was triggered by the strike by the train drivers' union ASTB and a spate of accidents. Many people who usually commute by train switched to the car with the resulting chaos. The rush hour was also marred by a spate of smashes.
Hajo Beeckman of the Flemish Traffic Centre: "Congestion started very early for drivers heading for Brussels, especially for motorists heading from Ghent and Limburg, two areas most badly affected by the rail strike. By 7 am drivers coming in from Ghent had to add an extra hour to their journey time on the E40."
A multiple smash caused disruption on the E313 in Ranst for drivers heading for Antwerp. The motorway has now been cleared, but drivers were still being held up. Wommelgem was the scene of a second crash. Here one lane was put out of action.
A further accident happened on the Leuven Brussels motorway in Bertem. Here two lanes had to be closed. Elsewhere on the E40 in Evere (Brussels) a further two lanes were closed in the direction of the city centre.
A vehicle also broke down on the Brussels orbital ring road blocking the slow lane in Wemmel.