Fabiola and Boudewijn reunited after 21 years
The Belgian people said their last goodbye to Dowager Queen Fabiola at a state funeral service in central Brussels on Friday. The service in the Saint Michael and Saint Goedele Cathedral was a simple one and a multilingual one, as Fabiola had expressed as her clear wish. There were different members from royal houses across Europe. Britain was represented by the British ambassador to Belgium, Jonathan Brenton.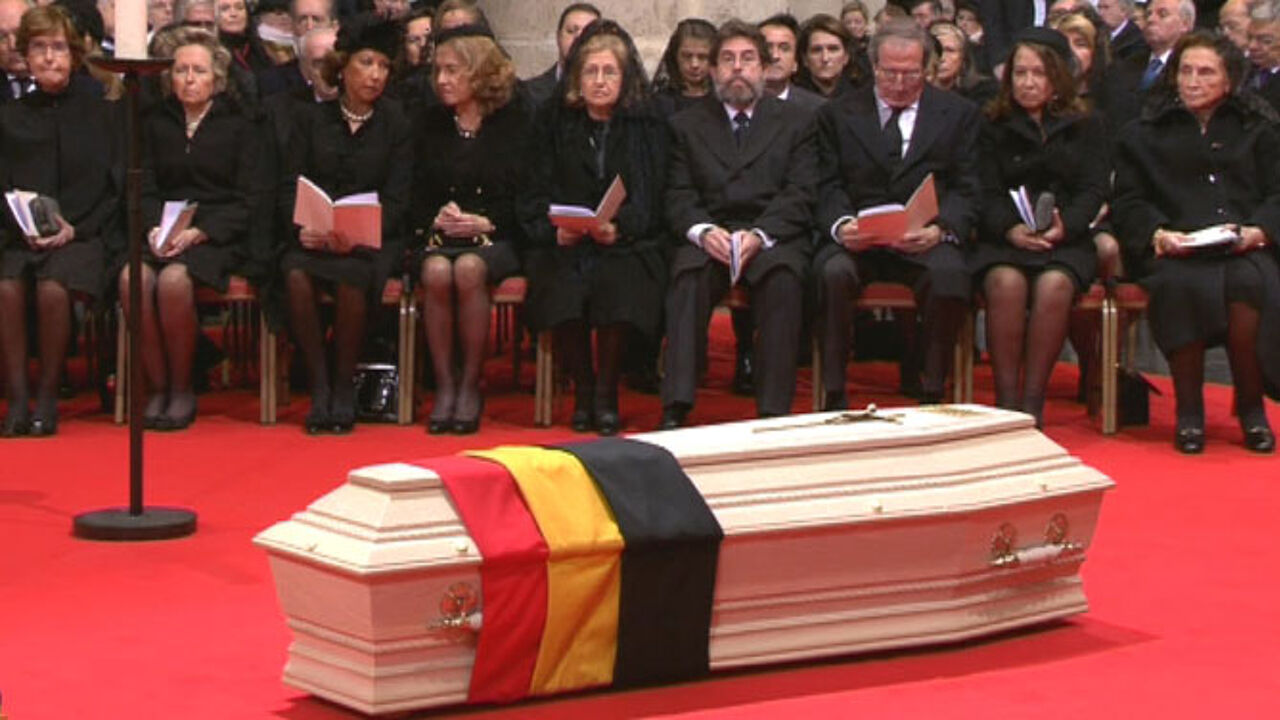 Born Fabiola de Mora y Aragón in Madrid in 1928, Fabiola was the widow of King Boudewijn. She reigned as a queen from 1960, when she married Boudewijn, until his death in 1993. Fabiola died last week at her Brussels residence Stuyvenbergh Castle, 21 years after her husband passed away. She reached the age of 86.
The ceremony at the cathedral was simple as she had wished and included various pieces of live singing, from opera singer José Van Dam and the Belgian singer Will Tura among others. Will Tura also sang at Boudewijn's funeral in 1993, with the song "Hoop doet leven" (Hope springs eternal, small photo).
Fabiola wore a white dress at the 1993 funeral ceremony, as a symbol of hope. She had chosen the prayers and songs for the funeral herself. They symbolised joy and resurrection. She didn't want a sad ceremony, but a joyful one filled with hope.
Her death reunited Fabiola, the 5th queen of Belgium, with Boudewijn. Fabiola was a deeply religious person who believed in the hereafter. She always said she was looking forward to being reunited with the man she had been married to for over 30 years.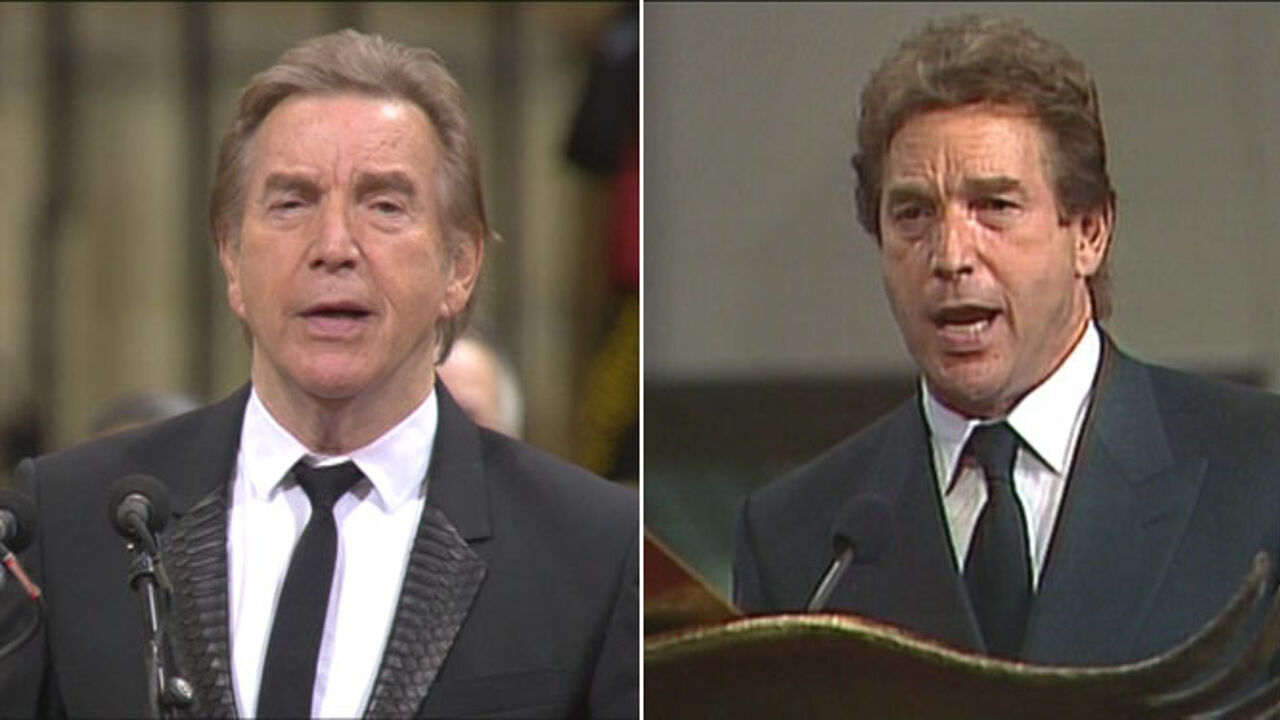 Royals from across the globe, but not from Britain
The service was led by Cardinal Godfried Danneels and attended by representatives of the Belgian political world, such as Prime Minister Charles Michel.
There were also various royals from abroad, including Queen Margrethe II of Denmark, the Dutch Princess and former Queen Beatrix (photo below), King Harald V of Norway, Carl XVI Gustaf of Sweden and his wife Queen Silvia, and of course the Spanish (former) monarch Juan Carlos, as Fabiola was born in Spain.
Grand Duke Henri of Luxembourg and Maria Teresa of Luxembourg also attended the ceremony, as did Empress Michiko of Japan, the Thai princess Sirindhom and the Moroccan prince Moulay Rachid. 
The British Royal family had no representative at the funeral - "due to long-standing commitments" we were told - but the British embassy sent the British ambassador to Belgium, Jonathan Brenton. 
Second ceremony in Laken
Fabiola had no children, but her brother-in-law Albert did. Some of his grandchildren read out a little text during mass (see video and slide show). Princess Louise, the eldest daughter of Prince Laurent and his wife Claire Combs, even addressed the crowd in English to highlight the multilingual aspect of the service, as Fabiola wanted.
The religious ceremony in central Brussels was followed by a second one in Laken Church. This is the place where the royal crypt containing King Boudewijn's remains is located. Fabiola's coffin was put next to Boudewijn's remains, in order to allow the two to be reunited in their final resting place.